Features
Lane Automotive No Prep Triple Crown Perseveres Through Rain and Soaring Temps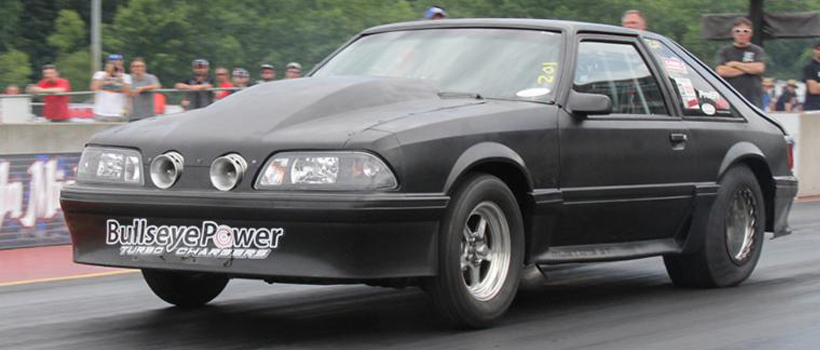 The June 16 No Prep Triple Crown Presented by Lane Automotive was initially plagued by a dose of morning showers that swept through west Michigan's US 131 Motorsports Park. However, the day rebounded to become a "resounding success," according to Lane Automotive.
The second annual drag racing event featured three distinct classes: True Street, Small Tire and Big Tire. Each class had a winning driver taking home $10,000.
The race was run in a heads-up, 1/8-mile format using an instant green Christmas Tree. Only win lights were displayed on the scoreboards during the event and no elapsed times (N/T) were shown. As the event is titled, the track is swept and dragged only, and no traction compound is used in preparation for racing, thereby pushing each crew's tuning ability and their respective driver's skills to the limits, according to Lane Automotive.
Along with $10,000 top prize for each class, payback extended back to the quarter final participants. Over $50,000 in cash and contingencies was awarded to the racers. The vendor row was well represented as over a dozen manufacturers were on hand displaying their offerings as well as technical advice to racers as well as spectators alike, according to Lane Automotive.
With time constraints becoming a concern due to the passing showers, each of the roughly 40 racers in attendance were allowed a single timed run prior to eliminations. Once eliminations began shortly thereafter and daytime temperatures soared well into the 90-degree range, the action was hot and heavy. Although a couple of cars were subject to mechanical failure, all in attendance were entertained throughout the day with excitingly close racing action, according to Lane Automotive.
A second chance race, entitled the Edelbrock Challenge, pitted racers that didn't make it out of the first round. Racers from all three classes had a shot at a $1,500 top prize.