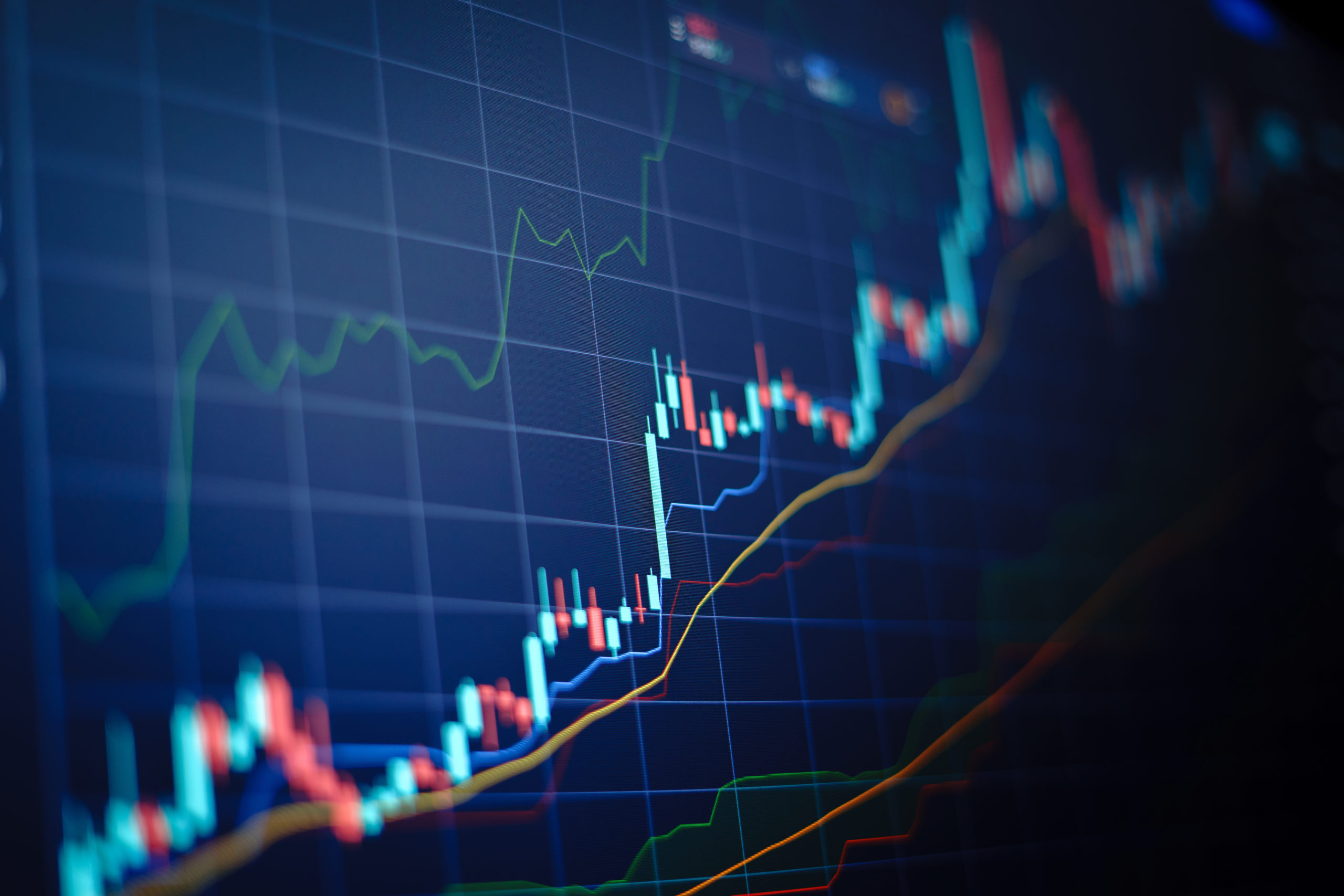 The country gained 273,000 new jobs last month despite growing concerns of the coronavirus pandemic—uncertainty that triggered stock market volatility and caused wary central bankers to implement emergency interest rate cuts. A few short weeks later, the administration's decades-low unemployment rate of 3.5% is overshadowed by a fierce novel virus that is, quite literally, applying the brakes to American life.
The data below is reflective of statistical analysis completed before government shutdown and stay-at-home orders associated with COVID-19. This baseline will prove critical in coming months, as the U.S. Bureau of Labor Statistics releases new information about the pandemic's direct impact on the U.S. economy.
The administration remains confident that a strong economic foundation pre-pandemic puts America in a position to quickly bounce back once the viral threat dissipates; though it is a concept that has economists split, with many fearing that a months-long shutdown could have far-reaching effects the country has not experienced since the Great Depression. At the time of writing, an unprecedented federal relief package valued north of $2 trillion, with an additional $4 trillion in Federal Reserve liquidity, passed the Senate and is awaiting a vote in the House.
Employment
The job openings level rose to 7.0 million (+411,000) as of the last business day in January, and the job openings rate increased to 4.4%, according to the U.S. Bureau of Labor Statistics. The breakdown includes total private (+370,000), government (+40,000), finance and insurance (+65,000), federal government (+38,000) and mining and logging (+8,000).
Additionally, nonfarm payroll employment increased in 12 states during the reporting period. The largest job gains occurred in Florida (+34,700), New York (+33,500) and Illinois (+16,600), while states with the largest percentage gains were New Hampshire (+0.7%), Kentucky (+0.6%), as well as Delaware, New Mexico and West Virginia (+0.5% each). Eighteen states experienced a year-over-year increase in nonfarm payroll employment during January, with the largest job gains posted in Texas (+279,900), California (+251,800) and Florida (+177,400). The largest percentage gains occurred in Utah (+2.9%), Arizona and Idaho (+2.5% each).
During February, total U.S. nonfarm payroll employment rose 273,000 to 152.5 million—above expectations. U.S. Secretary of Labor Eugene Scalia issued the following statement on the February 2020 Employment Situation report:
"February's jobs report again far exceeded expectations with a surge of 273,000 jobs created. With an upward revision of 48,000 jobs in January, 6.9 million new jobs have been added since January 2017. In the context of the already robust economy described in the President's State of the Union address, the job growth from January to February marks the strongest two-month start to the year of this Administration. The unemployment rate dropped last month to 3.5%, the lowest level in 50 years, and has remained at or below 4% for two years. The unemployment rate for women also fell, matching the lowest rate since 1953. The blue-collar boom continued in February with private sector wages growing 3% year-over-year, and production and non-supervisory workers' wages increased even faster than managers'. February marks the 19th consecutive month that wages grew at or above 3%. The Department of Labor continues to implement the President's policies that are helping workers and their families thrive, including closing the skills gap through apprenticeships, and bringing more Americans off the sidelines for good, safe, family-sustaining careers. The signing of USMCA and Phase I of the China Agreement establish sound footing to continue economic expansion this year and beyond."

In the private sector, employment in goods-producing industries increased 61,000, while service-providing industries employment grew by 167,000 during the reporting period. Other important takeaways, courtesy of the U.S. Bureau of Labor and Statistics:
• The 45,000-job gain in total government employment was led by an increase in state government education. Federal government employment increased by 8,000, reflecting the hiring of 7,000 temporary workers for the 2020 Census.
• Private service-providing industries employed 108.5 million during the reporting period, and employment in goods-producing industries totaled 21.2 million.
• Within the goods-producing industries, construction employment increased by 42,000, with employment gains in specialty trade contractors and residential building.
• Among the private service-providing industries, employment increased by 57,000 in health care and social assistance.
• Food services and drinking places added 53,000 jobs.
• Employment increased by 32,000 in professional and technical services.
• Job growth was reported in architectural and engineering services and in scientific research and development services.
• With gains in real estate and in credit intermediation and related activities, financial activities employment increased 26,000.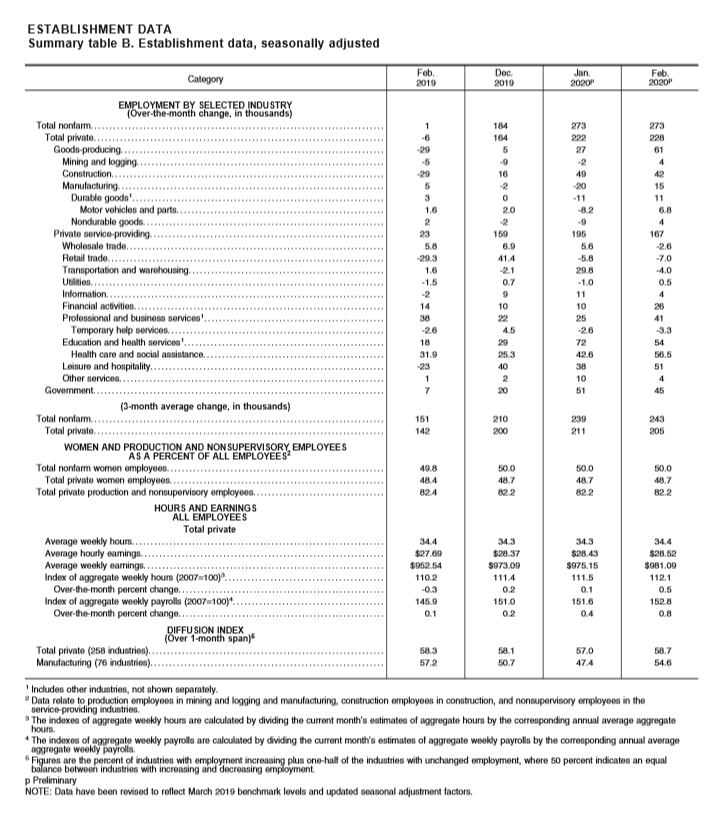 Unemployment
February maintained a decades-low unemployment rate of 3.5%. Among major worker groups, the unemployment rates were as follows: adult men – 3.3%, adult women – 3.1%, teenagers – 11%, Whites – 3.1%, Blacks – 5.8%, Hispanics – 4.4% and Asians – 2.5%. Unemployment rates for metropolitan areas can be viewed here. Unemployment rates for states can be viewed here.