Features
KPI — June 2021: State of Business: Automotive Industry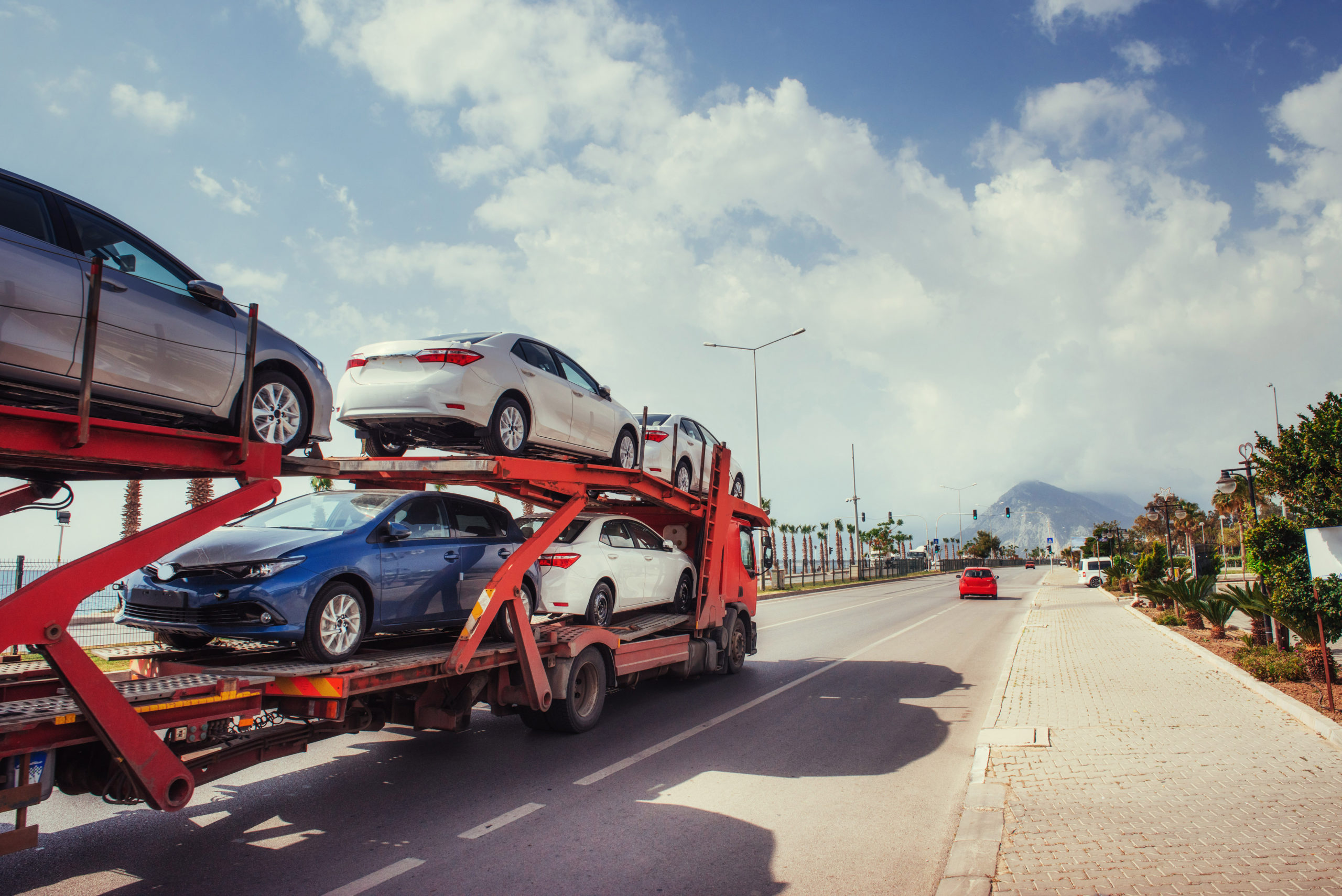 Global Light Vehicle (LV) sales dropped to 86.5 mn units/year in April, compared to 87.8 mn units/year in March. Looking ahead at May, global sales are expected to post a strong year-over-year increase of 35%, according to Jeff Schuster, president, Americas operations and global vehicle forecasts, LMC Automotive.
However, the selling rate is forecast to dip back to 82 mn units/year. In addition to the U.S. coming in below the 17-million rate, India is expected to drop from a 3.9-million-unit SAAR to under one million units, while China is slowing to the 25-million-unit level.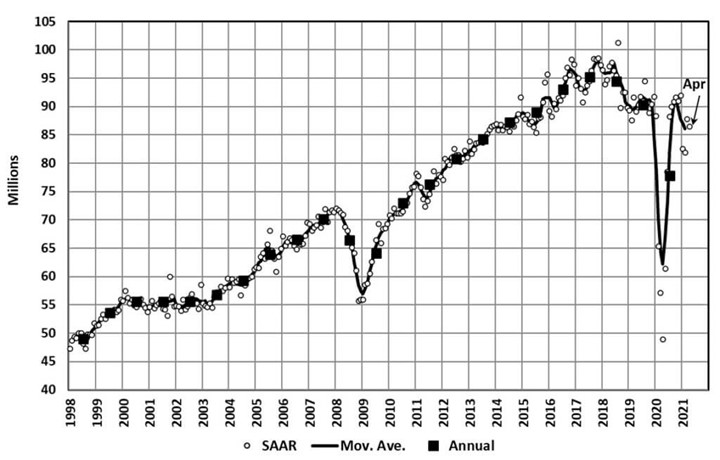 "There is becoming a clear divergence in the global auto market, with the U.S. on the verge of running out of enough sellable vehicle inventory to support the surge in consumer demand while the virus is doing its own surging across much of Asia, triggering stronger restrictions and new risk to auto sales across the region," explained Schuster.
"Despite strength in the U.S., the new restriction risks and flattening demand performance across Asia has resulted in a pullback of our 2021 forecast for global light-vehicle sales, the first decrease in our outlook since the recovery started," he continued.
This year is expected to close at 87.5 million units, a decrease of only 500,000, but illustrates the volatility of the market and ongoing recovery from the pandemic.
Uncertainty aside, the May Manufacturing PMI® registered 61.2%, a month-over-month increase of .5 percentage points. This reading indicates expansion in the overall economy for the 12th month in a row after a contraction in April 2020, according to the nation's supply executives in the latest Manufacturing ISM® Report On Business®.
The latest PMI® clearly shows an industry in recovery, but a global semiconductor shortage continues to wreak havoc, causing serious disruptions at various points in the supply chain. From power steering and brake sensing to back-up cameras and dashboard touchscreens, microchips are integral in vehicle development. In fact, there are roughly 1,300 of them in just one gas-powered car – and almost triple that in an EV.
Once considered a relatively short-term setback, the semiconductor shortage is ramping up to have long-term impacts.
Ford continues to prioritize new models as a way to combat the shortage. "We have purposely protected our launches – Bronco, Bronco Sport, Mach-E, F-150," said Farley. "If we can switch a module over to one of those launch vehicles, we have. We're very protective of the launches because they are so important for our business."
U.S. New Vehicle Sales
Despite the shortage, new vehicle retail sales during May 2021 remained red hot, according to a joint forecast from J.D. Power and LMC Automotive. Retail sales for new vehicles are projected to reach 1,388,600 units – a 34% year-over-year increase and a 10.6% boost compared to May 2019.
The seasonally adjusted annualized rate (SAAR) for total new-vehicle sales is expected to settle at 16.7 million units, up 4.7 million units from 2020 but down .7 million units from 2019.
"The U.S. auto industry is showing tremendous adaptability in maintaining a record sales pace, despite historically low inventory levels," said Thomas King, president of the data and analytics division at J.D. Power.
"May is usually one of the highest-volume sales months with buying activity peaking around the Memorial Day weekend when manufacturers typically offer incremental incentives. This year, notwithstanding supply constraints and significantly reduced incentives from manufacturers, May 2021 will be another record-breaking month for the industry," he said.
Once the final tally is in, the industry is poised to set records in monthly sales volumes and aggregate retailer profits, as well as all-time records for transaction prices, consumer expenditures and retailer gross per unit sold.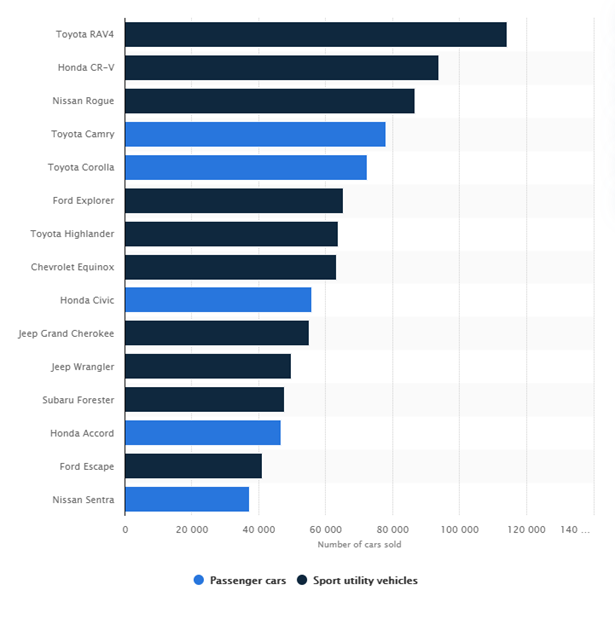 The best-selling cars and SUVs in the U.S. during the first quarter 2021 (based on unit sales), courtesy of Statista.
Important Takeaways, Courtesy of J.D. Power:
Consumers are on track to spend $53.1 billion on new vehicles in May – a new record.
Total retailer profit per unit, inclusive of grosses and finance & insurance income, is on pace to reach an all-time high of $3,245. This is an increase of $1,678 from a year ago and the first time above $3,000 on record. Grosses have been above $2,000 for nine of the past 10 months. Coupled with the strong retail sales pace, total aggregate retailer profits from new-vehicle sales will reach $4.5 billion, the highest ever for the month of May and up an astounding 162% from May 2019.
The average new-vehicle retail transaction price in May is expected to reach a record $38,255. The previous high for any month, $37,966, was set in December 2020.
Average incentive spending per unit in May is expected to fall to $2,957, down from $4,825 in May 2020 and $3,878 in May 2019.
Truck/SUVs are on pace to account for 76.2% of new-vehicle retail sales in May.
"Looking forward to June, with sales continuing to outpace production in aggregate, falling inventory levels may start to put pressure on the current sales pace. However, based on what we have seen so far, retailers may continue to adapt by turning inventory more quickly to maintain sales velocity. However, regardless of inventory position, manufacturers and retailers will continue to benefit from strong consumer demand and a higher profit per unit sold," explained King.
U.S. Used Market
Wholesale used vehicle prices (on a mix-, mileage- and seasonally adjusted basis) increased 4.65% month-over-month in May. This brought the Manheim Used Vehicle Value Index to 203.0, a 48.2% increase from a year ago and a record high for the Index.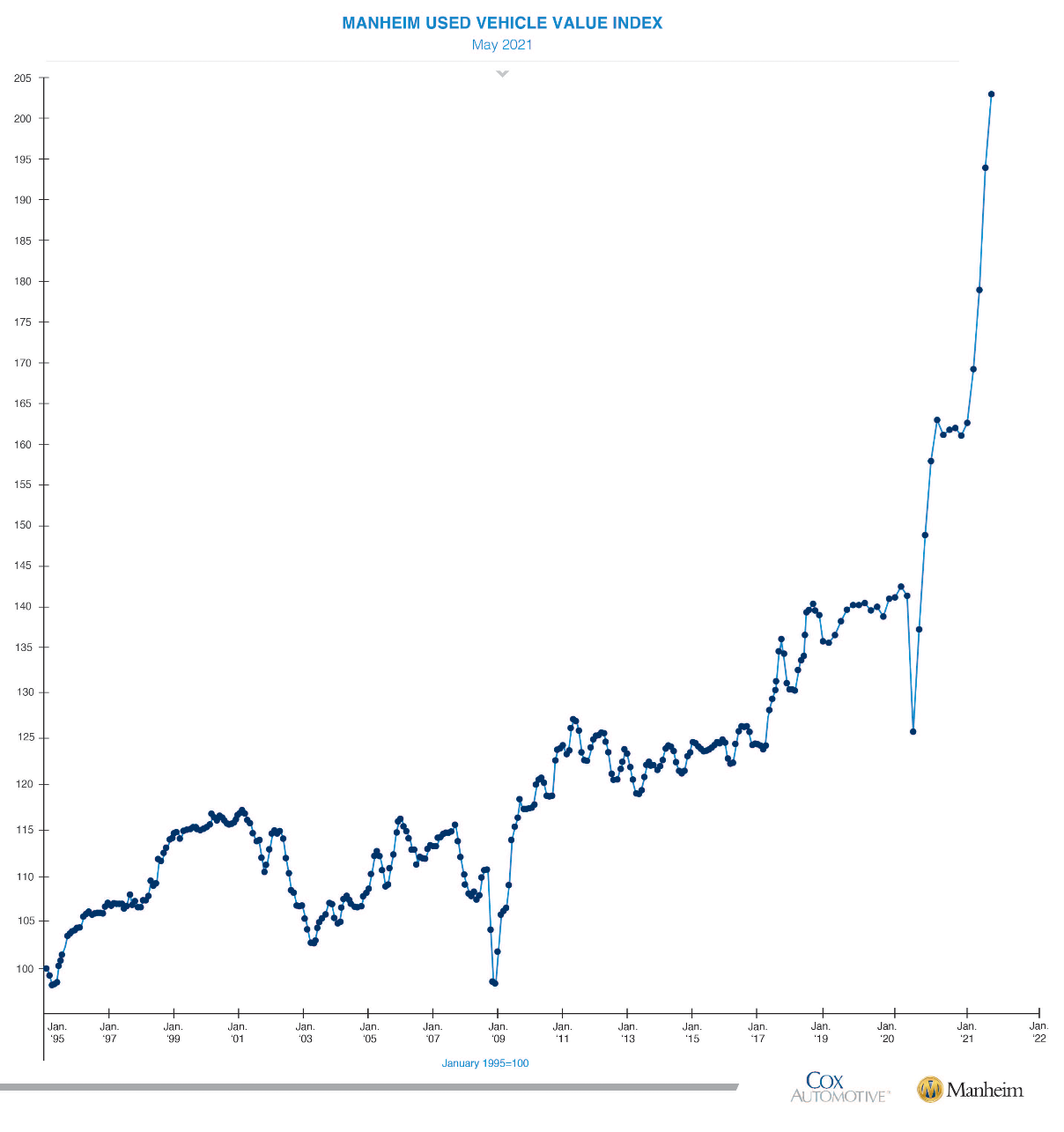 According to the most current Manheim report, Manheim Market Report (MMR) prices saw weekly increases that slowed as the month progressed. Over the four full weeks of May, the Three-Year-Old Index increased 6.2%. Over the month of May, MMR Retention, which is the average difference in price relative to current MMR, averaged 100.9%. The sales conversion rate also slowed as the month progressed but remained higher than is typical for the month of May.
All major market segments posted year-over-year, seasonally adjusted price increases during the first 15 days of May. Pickup trucks outperformed the overall market, while most other major segments underperformed the overall market, noted Manheim. Overall, total used vehicle sales were up 3% year-over-year in May.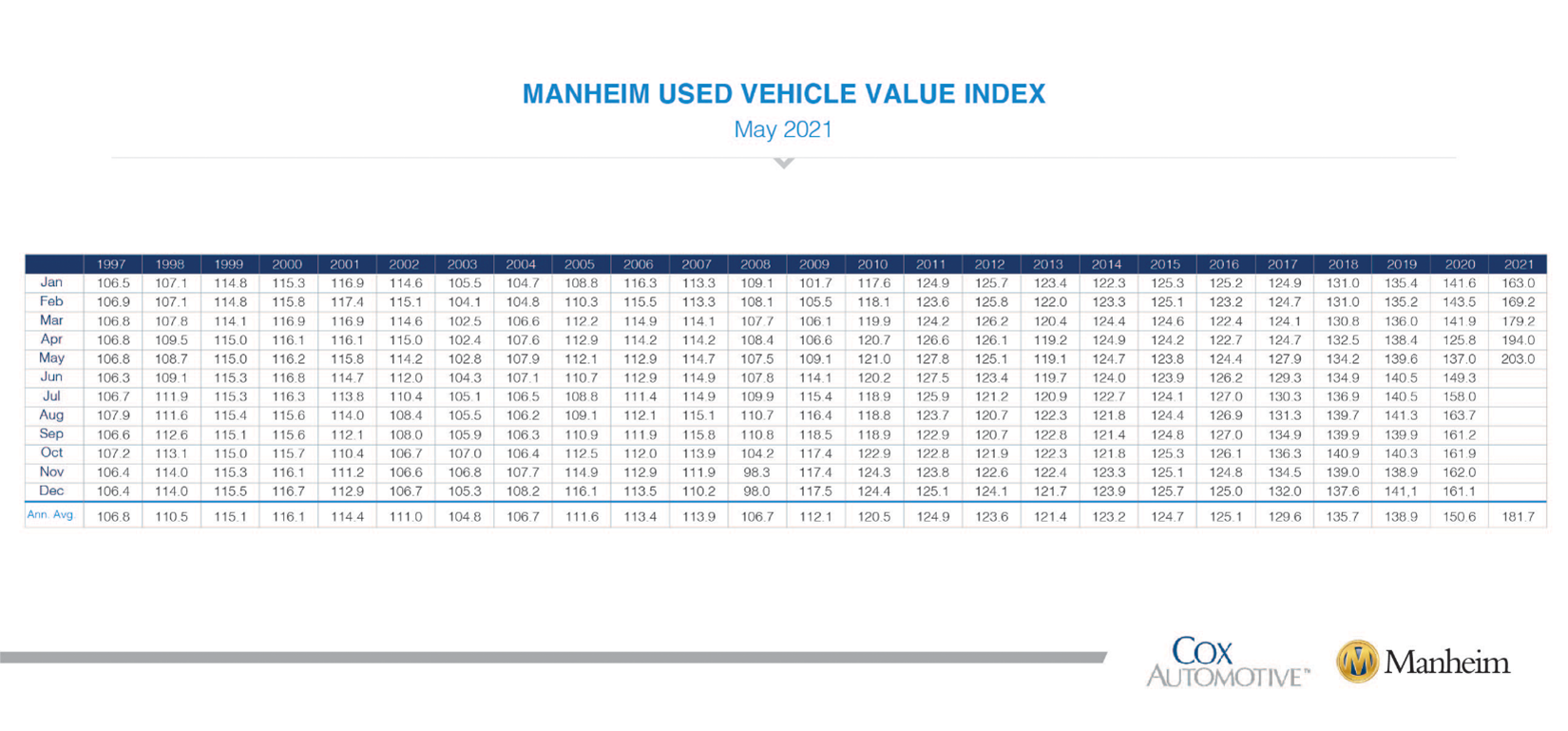 After increasing 2% the week ending April 11, wholesale auction prices increased 2.1% during the week ending April 18. The week's performance extends the streak of week-over-week price increases in the wholesale marketplace to 16 weeks. Wholesale prices are now 17% higher than their previous peak back in August 2020 and 29% above their level at the end of December 2020.
Automotive Aftermarket
Acquisitions and mergers continue to be front-page news in the aftermarket. This week, WARN Industries announced its purchase of Fabtech Industries. Founded in 1989 as a custom fabrication company, Fabtech made its name in racing suspension systems and pre-runner builds, cages, bumpers and other products. Today, the company boasts over 2,000 SKUs, as well as premium off-road performance brands Dirt Logic and Stealth Shocks.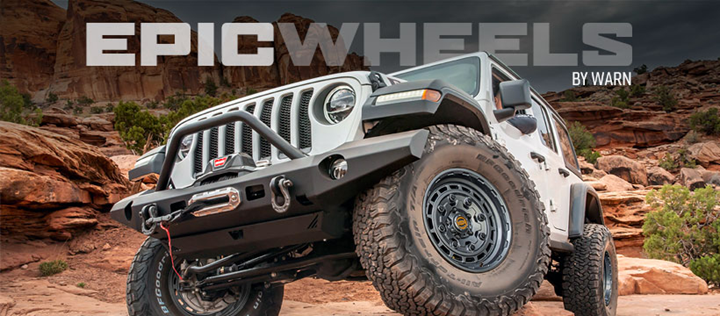 "We have admired the Fabtech brand heritage and made-in-the-USA mindset and are extremely excited to be able to align together," said WARN Vice President & General Manager, Kyle Shiminski. "With strong brands and complementary categories to WARN's truck, off-road and overlanding segments, this partnership provides an opportunity to combine the premium brands of WARN, Factor 55 and Fabtech into a more all-encompassing solution for end-customers."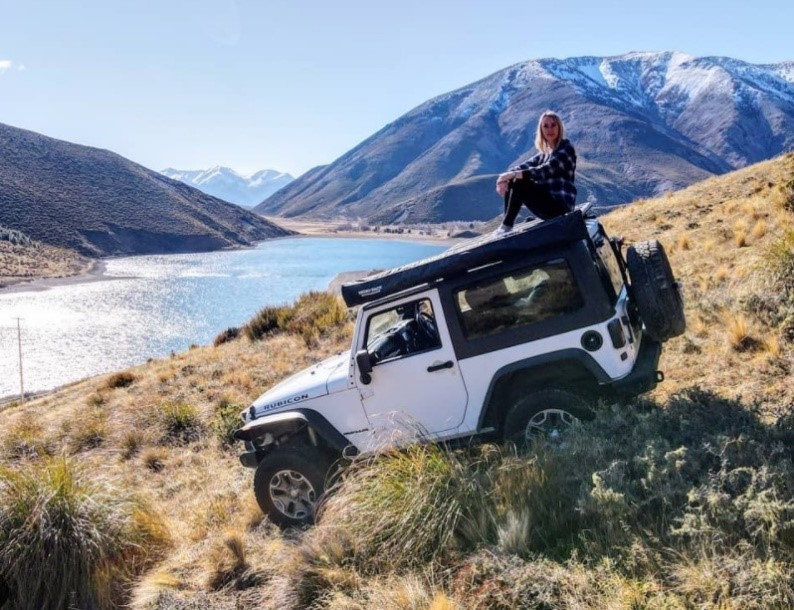 Similarly, Clarus Corporation – a Salt Lake City, Utah-based company that manufactures outdoor equipment and lifestyle products – finalized a deal to acquire Rhino-Rack, an Australian manufacturer of roof racks, trays, mounting systems, luggage boxes, carriers and accessories. The ink dried at a purchase price just shy of $200 million. Read full coverage of WARN and Clarus here.
The countdown is on…
Industry professionals are gearing up for the annual SEMA Show, scheduled November 2-5 in Las Vegas, NV. Registration is now open, with 1,700 exhibiting companies participating in the Priority Space Selection process.
This year's show will expand its exhibit space to all four Las Vegas Convention Center halls, including the newly constructed West Hall – a 1.4-million square feet facility that will be used to enhance the attendee experience, said SEMA. As exhibitors lock in their booth space, the floor plan will be updated several times throughout the day at www.semashow.com.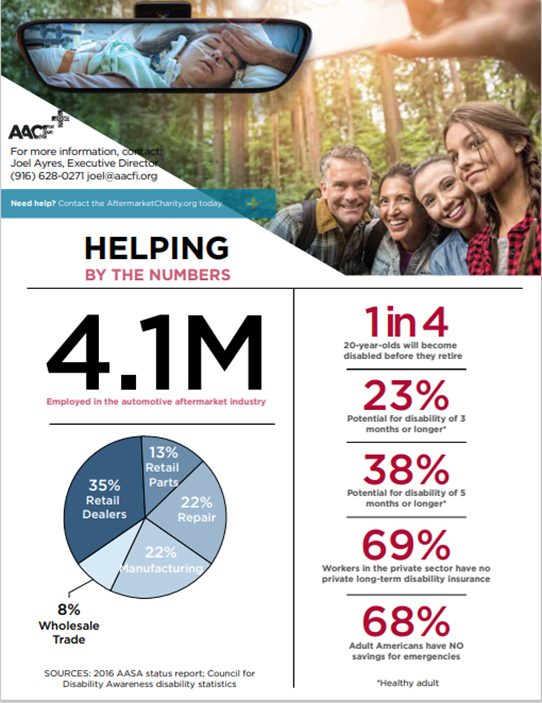 The Automotive Aftermarket Charitable Foundation was founded in 1959 to assist automotive aftermarket members and their families who, due to catastrophic illness or terrible accident, have exhausted all other available resources in maintaining a reasonable existence. The organization's mission is to provide sustainable solutions for those in calamitous situations. Joel Ayres, Executive Director, asks for companies and individuals to join their cause of paying it forward – whether participating through the awareness partner program, hosting company fundraisers, becoming a sponsor or making a personal donation. For more information, contact Ayres at joel@aacfi.org.
Buzzworthy News