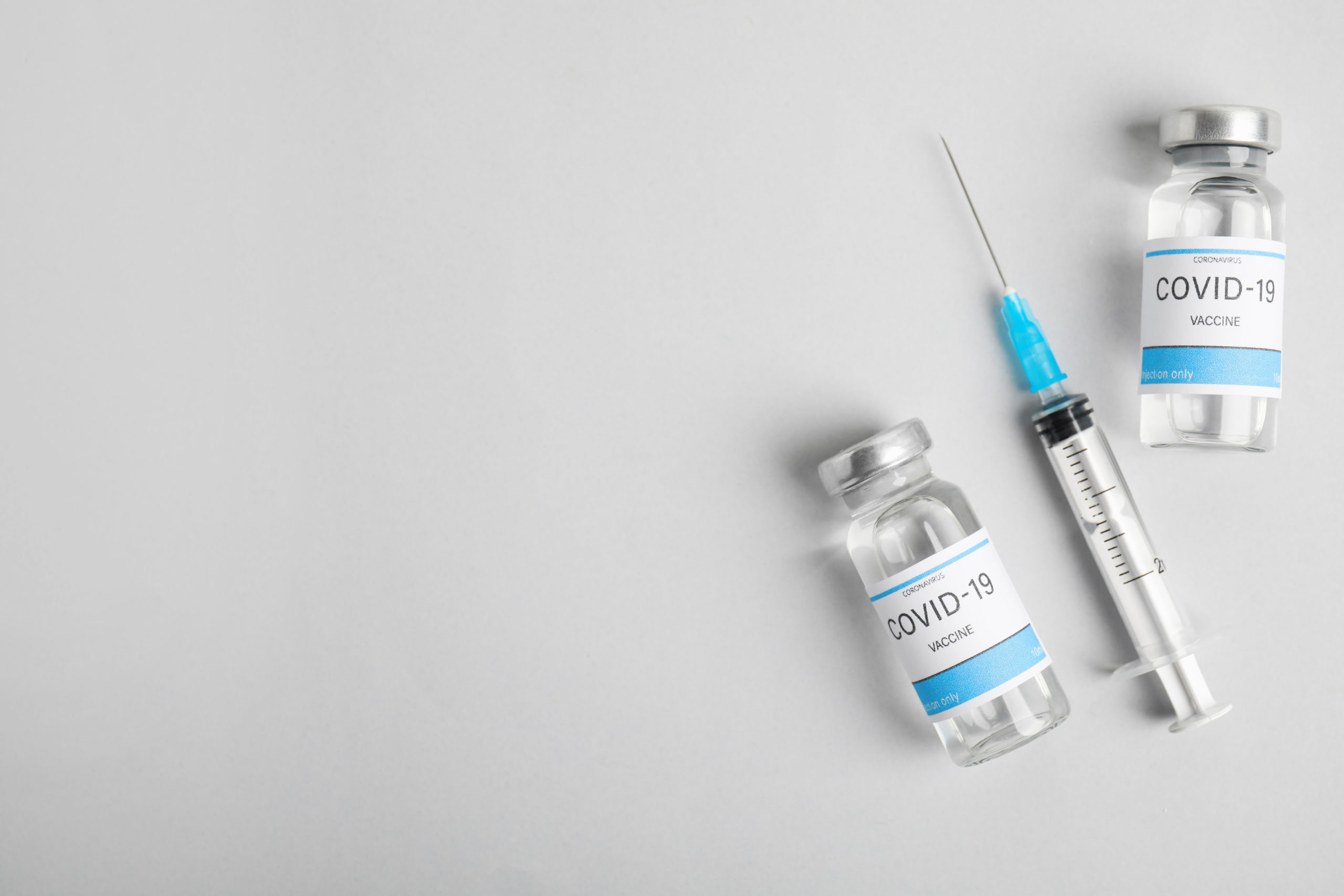 More than 299 million COVID-19 cases and 5.4 million deaths have been confirmed across the globe. Vaccination efforts remain a top priority among health and government officials, with the ultimate goal of reaching herd immunity. Approximately 9.1 billion doses have been administered around the world, with 206 million Americans, or 62.5% of the total U.S. population, now fully vaccinated.
COVID-19 Cases by Country
COVID-19 Cases by State
As of January 10, 2022, the state with the highest number of COVID-19 cases was California. Over 60 million cases have been reported across the U.S., with California, Texas, Florida and New York reporting the highest numbers.
While WHO and CDC are monitoring the severity of illness and death associated with the newest Omicron variant, the focus turns to the unvaccinated. Increased demand for "mandatory vaccination" is of growing concern among those who stand by lawful personal choice in health and medical decisions. As a recap:
The Biden administration plans to sidestep the unvaccinated by means of immunization requirement through Occupational Safety and Health Administration (OSHA), a decision calling into question the authority vs overreach of the federal government.
In recent months, OSHA released its long awaited emergency temporary standard (ETS), which calls for employers with 100 or more employees to either implement a vaccine mandate or ensure workers are undergoing weekly COVID-19 testing and wearing face masks at work. The rule covers temporary workers, seasonal workers and minors.
Throughout its history, the Supreme Court has repeatedly upheld state vaccine mandates in a variety of settings against constitutional challenges, reported NY Times; however, the current cases before the court present unique circumstances.
Justices Neil Gorsuch and Brett Kavanaugh questioned whether a federal agency could issue a regulation with such vast economic and political significance without clear authorization from Congress, reported NY Times. Furthermore, Gorsuch said, traditionally, OSHA's power is limited to dangers distinctive to the workplace – not hazards that affect individuals 24 hours a day.
Meanwhile, the court's three more liberal justices said the mandate was a needed response to the public health crisis.
"This is a pandemic in which nearly a million people have died," Justice Elena Kagan said. "It is by far the greatest public health danger that this country has faced in the last century," she continued. "We know that the best way to prevent spread is for people to get vaccinated."
As it stands, this regulation is one of the boldest responses to control the pandemic and would impact approximately 84 million Americans employed by companies with more than 100 workers. The ruling, posed NY Times, "will mostly turn on the language of the relevant statutes and whether the administration followed proper procedures in issuing the requirements."
Overall, Americans remain sharply divided over vaccine mandates, a topic sure to unfold even more in coming months.
On Thursday, the court struck down the employer mandate, keeping the Biden administration from enforcing a vaccine-or-testing mandate for large employers. However, the court allowed a more limited mandate requiring health care workers at facilities receiving federal money to be vaccinated.
The vote in the employer mandate case was 6 to 3, with the liberal justices in dissent. The vote in the health care case was 5 to 4, with Chief Justice John G. Roberts Jr. and Kavanaugh joining the liberal justices to form a majority.
COVID-19 restrictions vary by state, county and even city. Review a comprehensive list of current restrictions here.
Meanwhile, The Conference Board Consumer Confidence Index® increased slightly in December. The Index now stands at 115.8 (1985=100), up from 111.9 (an upward revision) in November. The Present Situation Index – based on consumers' assessment of current business and labor market conditions – was relatively flat at 144.1, down from 144.4 last month. The Expectations Index – based on consumers' short-term outlook for income, business and labor market conditions – rose to 96.9 from 90.2.
Similarly, The Consumer Sentiment Index – a survey consisting of approximately 50 core questions covering consumers' assessments of their personal financial situation, buying attitudes and overall economic conditions –also increased slightly in December. At 70.6, "Consumers' evaluations of their current finances remained unchanged at lower levels due to the erosion of their living standards from rising inflation. One-in-four households specifically cited the negative impact of inflation on their living standards," according to the University of Michigan Survey of Consumers.
While the National Retail Federation (NRF) predicts the COVID-19 omicron variant will bring uncertainty to the economy in 2022 – contributing to inflation – it is unlikely to cause widespread shutdowns or slowdowns. Important questions remain, like is the pandemic nearing an end, will supply chain issues be resolved, how high will inflation rise and how long is it expected to last, noted Chief Economist Jack Kleinhenz.
Professionals in the automotive, RV and powersports industries remain steadfast in their efforts to evolve their business models and grow their brands in the face of adversity. As such, the monthly Key Performance Indicator Report serves as an objective wellness check on the overall health of our nation, from the state of manufacturing and vehicle sales to current economic conditions and consumer trends. Below are a few key data points explained in further detail throughout the report:
The December Manufacturing PMI® registered 7%, a decrease of 2.4 percentage points from the November reading of 61.1%, according to supply executives in the latest Manufacturing ISM® Report On Business®.
LMC Automotive reported Global Light Vehicle (LV) sales increased to 80 mn units/year during November. While this is a notable improvement compared to the previous two-month average, it remains a relatively insignificant year-over-year figure.
According to JD Power, total new vehicle sales for December 2021, including retail and non-retail transactions, are projected to reach 1,245,600 units – a 20.5% decrease from December 2020.
In November, total RV shipments hit 49,135 units – a new record for the month of November and a year-over-year increase of 15.6%, noted RV Industry Association.
According to Powersports Business, the Major Unit sales market continued its slight decline through the fall of 2021 with revenue from new and pre-owned Major Units decreasing 2.8% in October 2021 vs. October 2020. Respondents said sales would be stronger if inventory kept up with demand. Dealerships in the West posted the largest revenue decline in Major Unit sales on average at 5.7%, while the Northwest followed with a 2.9% decline. The South and Midwest both averaged a 2% decline, and the Northeast remained flat at 0%. Parts sales declined 1% on average year-over-year across the U.S., led by the Midwest with a 4.8% decrease and the South, which saw a 2.4% decrease. Meanwhile, the national average for Service revenue remained strong and recorded a 3% overall increase, led by the Northwest (8.2%) and South (4.7%).
The NFIB Small Business Optimism Index increased slightly in November, standing at 98.4. "The outlook for business conditions is not encouraging to small business owners as lawmakers propose additional mandates and tax increases," said Bill Dunkelberg, chief economist at NFIB. "Owners are also pessimistic as many continue managing challenges like rampant inflation and supply chain disruptions that are impacting their businesses right now."
Key Takeaways
Owners expecting better business conditions over the next six months decreased one point to a net negative 38%, tied for the 48-year record low reading. This indicator has declined 18 points over the past four months to its lowest reading since November 2012.
The net percent of owners raising selling prices increased six points to a net 59% (seasonally adjusted), the highest reading since October 1979.
Seasonally adjusted, a net 54% of owners plan price hikes, up three points from October and a 48-year record high reading.
Forty-eight percent of owners reported job openings that could not be filled, a decrease of one point from October.
KPI — January 2022: State of Business: Automotive Industry