Features
KPI — February 2022: State of the Economy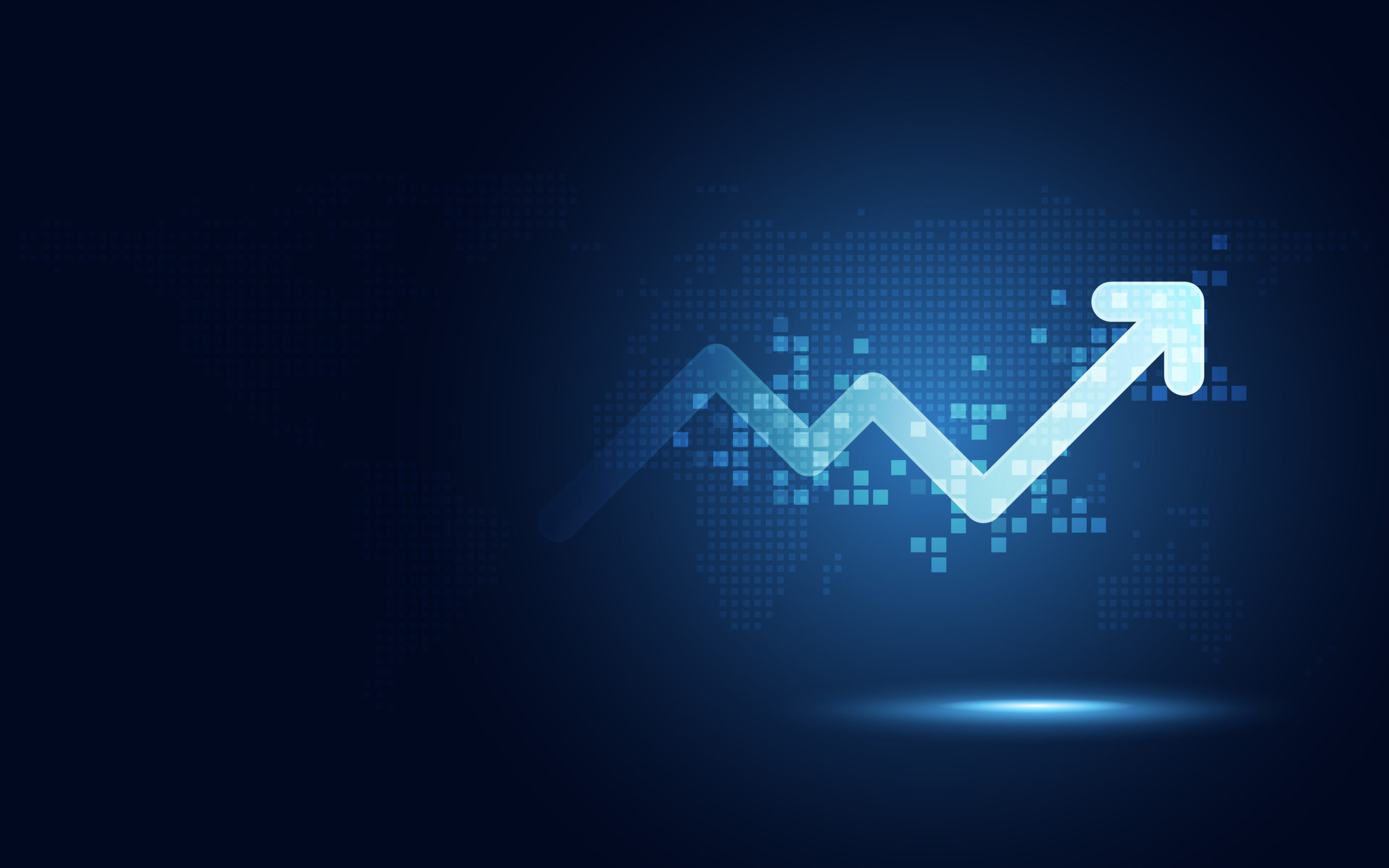 The Consumer Price Index for All Urban Consumers (CPI-U) increased another .6% in January on a seasonally adjusted basis after rising .8% in November and .5% in December, according to the U.S. Bureau of Labor Statistics. The all-items index increased 7.5% in the past year before seasonal adjustment – the largest 12-month increase since the period ending February 1982.
Key Takeaways, Courtesy of the U.S. Bureau of Labor Statistics:
Increases in the indexes for food, electricity and shelter were the largest contributors.
The food index rose .9% in January, following a .5% increase in December.
The energy index also increased .9% month-over-month, with an increase in the electricity index being partially offset by declines in the gasoline index and the natural gas index.
The index for all items less food and energy rose .6% in January, the same increase as in December. This was the seventh time in the last 10 months it increased at least .5%.
Along with the index for shelter, the indexes for household furnishings and operations, used cars and trucks, medical care and apparel were among many indexes to increase.
The all items less food and energy index rose 6%, the largest 12-month change since the period ending August 1982. The energy index rose 27% year-over-year, while the food index increased 7%.
While Fannie Mae forecasts inflation to average 7% in Q1 2022 before decelerating to 3.8% by the end of 2022, some economic powerhouses believe "a perfect storm of events" could realistically lift inflation to 15% or more in the year ahead.
Consider the forces at play. With retirements on the rise during COVID, a now smaller workforce is demanding better job conditions, higher wages, more flexibility and a greater sense of purpose from work, says Ollie A Williams, author of Inflation Hits 15%, Fossil Fuels Boom, And A Hypersonic Cold War Starts… Here Are The Predictions For 2022.
Therefore, employers will have to increase wages for less desirable jobs – increases that could reach an "unprecedented" double-digit mark, says Williams. Combined with other inflationary pressures, an energy crisis, plus supply chain disruptions… things can suddenly spin out of control, he adds.
Already stretched by rising inflation, North Americans could incur even more pressure on their household finances if Russia invades Ukraine.
"What does that mean for kitchen table discussions in the U.S.?" asks Heidi Crebo-Rediker, adjunct senior fellow at the Council on Foreign Relations. "As this escalates, as [Russian President Vladimir] Putin rattles the geopolitical fabric to try and get his way, and then if we do end up having greater disruptions because of the U.S and Europe sanctioning Russia, then the most immediate economic translation will be through commodity price channels and specifically oil prices," she says.
Employment
Despite a recent surge in omicron, total nonfarm payroll employment rose by 467,000 in January, far exceeding Wall Street's 150,000 estimate. While unemployment rose slightly to 4%, the labor force participation rate hit 62.2% – its highest level since March 2020 and now within 1.2 percentage points of pre-pandemic levels.
Additionally, a positive January jobs report also brought positive adjustments in November and December 2021 tallies, which were revised to 647,000 and 510,000, respectively – a total increase of 709,000. The revisions, CNBC says, brings the 2021 total to 6.665 million, the biggest single-year gain in U.S. history.
Even so, stocks responded with mixed volatility. Government bond yields spiked, with the benchmark 10-year Treasury note rising to 1.91%, reports CNBC.
"Markets have been anticipating an inflation-fighting Fed to hike interest rates at least five times in 2022, so the resilient jobs market is likely to do little to dissuade that sentiment," says Jeff Cox, author of Payrolls show surprisingly powerful gain of 467,000 in January despite omicron surge.
Thus, the probability of the central bank increasing its benchmark short-term rate by half a percentage point, or 50 basis points, rose to 27% after the jobs report, according to the CME's FedWatch gauge.
Important Takeaways, Courtesy of the Bureau of Labor Statistics:
Those on temporary layoff rose to 959,000 in January but remains down 1.8 million over the year.
Among the unemployed, the number of permanent job losers changed little at 1.6 million but remains down 1.9 million from a year earlier.
The number of long-term unemployed (those jobless for 27 weeks or more) declined to 1.7 million. This measure is down from four million a year earlier and is 570,000 higher compared to February 2020. The long-term unemployed accounted for 25.9% of the total unemployed in January.
The Conference Board Employment Trends Index™ (ETI) fell in January and now stands at 117.62, down slightly from 117.94 in December 2021 (an upward revision).
By Demographic
Unemployment rates among the major worker groups: adult men – 3.8%, adult women – 3.6%, teenagers – 10.9%, White – 3.4%, Asian – 3.6%, Hispanic – 4.9% and Black – 6.9%.
By Industry
Nonfarm employment increased by 19.1 million since April 2020 yet is down by 2.9 million, or 1.9%, compared to pre-pandemic levels. This month, employment growth continued in leisure and hospitality, professional and business services, retail trade, as well as transportation and warehousing.
"Employers appear to be managing these pandemic disruptions better, even as many workers called in sick or had to quarantine in January," said Frank Steemers, senior economist at The Conference Board. "On the other hand, employers are still trying hard to hold on to their workers in a tight labor market. Hiring and retention continues to be a challenge, which we do not expect to dissipate anytime soon, especially for employers of manual labor and services," he continued. "While an improving outlook for hiring and wages may attract some additional workers back to the labor market, employers may increasingly need to consider automating tasks or using different hiring strategies to help meet labor demands."
Important takeaways, courtesy of the U.S. Bureau of Labor Statistics:
Employment in leisure and hospitality expanded by 151,000, reflecting job gains in food services and drinking places (+108,000), as well as in the accommodation industry (+23,000). Since February 2020, employment in leisure and hospitality is down by 1.8 million, or 10.3%.
Professional and business services added 86,000 jobs. Job gains occurred in management and technical consulting services (+16,000), computer systems design and related services (+15,000), architectural and engineering services (+8,000) and other professional and technical services (+7,000). Employment in temporary help services continued to trend up (+26,000). Employment in professional and business services is 511,000 higher than in February 2020, largely in temporary help services (+185,000), computer systems design and related services (+161,000), as well as management and technical consulting services (+151,000).
Retail trade employment rose by 61,000. Job growth occurred in general merchandise stores (+29,000); health and personal care stores (+11,000); sporting goods, hobby, book and music stores (+7,000); as well as building material and garden supply stores (+6,000). Retail trade employment is 61,000 above its level in February 2020.
Employment in transportation and warehousing increased by 54,000 and is 542,000 higher than in February 2020. Job gains occurred in couriers and messengers (+21,000), warehousing and storage (+13,000), truck transportation (+8,000) and air transportation (+7,000). All four of these component industries have surpassed their February 2020 employment levels, with particularly strong growth in warehousing and storage (+410,000) and couriers and messengers (+236,000).
Wholesale trade added 16,000 jobs, with gains in both durable goods (+11,000) and nondurable goods (+8,000). Employment in wholesale trade is 125,000, or 2.1%, lower than in February 2020
Review all employment statistics here.
KPI — February 2022: Consumer Trends