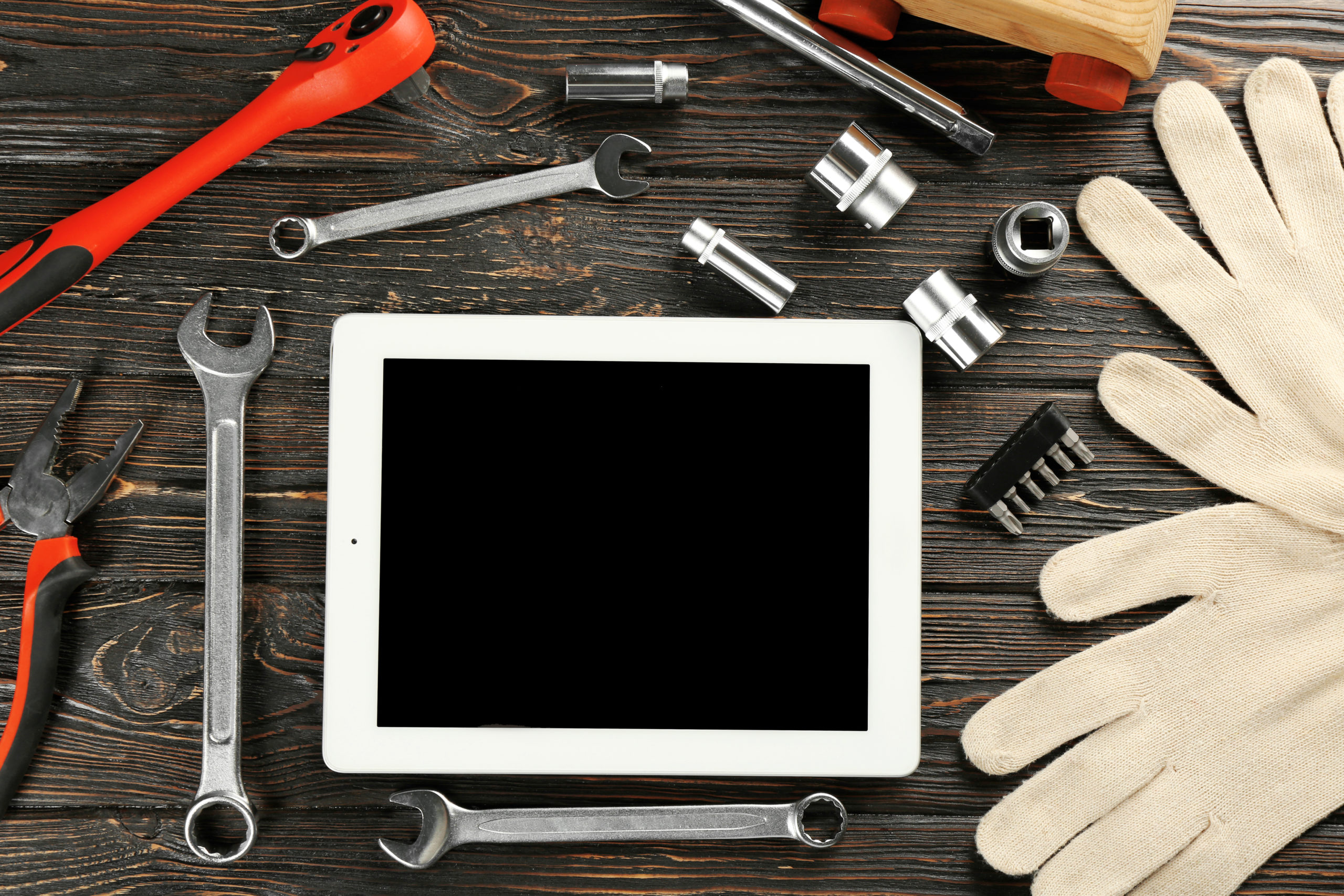 An unquenchable thirst for a tech-driven society has led to the mega digital dynasty in which we are living, and at its core is e-commerce. According to Statista, "In 2019, U.S. online retail sales of physical goods amounted to 365.2 billion US dollars and are projected to reach close to 600 billion US dollars in 2024. Apparel and accessories retail e-commerce in the U.S. is projected to generate 194.4 billion U.S. dollars in revenue by 2024."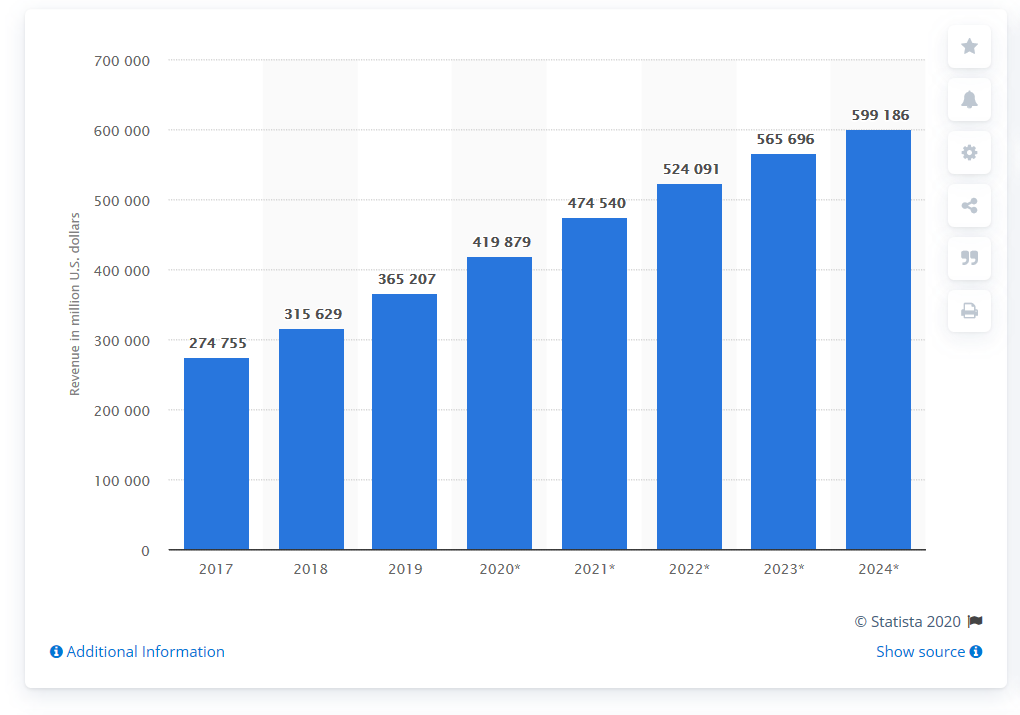 Of that number, Online Automotive Parts & Accessories Sales in the U.S. will tick north of $5.8 billion in 2020, with an expected market size expansion of 5.3%, according to IBIS World. Other important takeaways from IBIS include:
Q: Has the Online Automotive Parts & Accessories Sales industry in the U.S. grown or declined over the past 5 years?
A: The market size of the Online Automotive Parts & Accessories Sales industry in the US has grown 6.8% per year on average between 2015 and 2020.
Q: How has the Online Automotive Parts & Accessories Sales industry in the U.S. performed compared with the Online Retail sector in the U.S?
A: The market size of the Online Automotive Parts & Accessories Sales industry in the U.S. increased faster than the Online Retail sector overall.
Q: What factors affect growth of the Online Automotive Parts & Accessories Sales industry in the U.S.?
A: The primary positive factors affecting this industry are a growing life cycle stage and number of motor vehicle registrations.
Q: What is the biggest opportunity for growth in the Online Automotive Parts & Accessories Sales industry in the U.S.?
A: The percentage of total retail sales conducted through e-commerce platforms is closely related to this industry's growth. While auto parts online retail sales have lagged behind total e-commerce, the gap has closed as companies take advantage of online capabilities. As a result, as this percentage increases, online auto parts sales increase faster than the overall market for parts. E-commerce sales are expected to increase, representing a potential opportunity for the industry.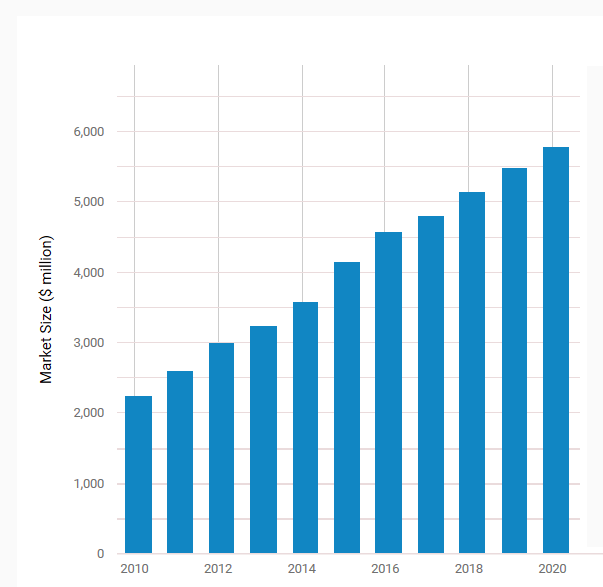 Despite the incredible boom in e-commerce sales, independent retailers in the automotive aftermarket remain the most-used sales channel for getting parts to consumers, according to the new "SEMA Industry Perspectives" report—the latest resource for SEMA members to gain insight into the industry's health on a wide range of business metrics. Read more here.
NTEA Work Truck Show Expands Its Footprint
Similar to the upward trend in e-commerce, the commercial work truck and van industry also has expanded and diversified tremendously during recent years. Featuring more than 500 exhibitors covering 500,000 sq.-ft. of floor space at the Indiana Convention Center in Indianapolis, Indiana, the annual NTEA Work Truck Show is a must-attend event for upfitters to study new products that are at the heart of an ever-changing technological landscape, while networking with OEM and aftermarket professionals about the future of the industry at large.
In early March, NTEA kicked off its 20th anniversary event with educational sessions, demonstration and the Green Truck Summit, which is the industry's premier conference on clean energy innovation for commercial vehicles. The Manufacturer and Distributor Innovation Conference took place as well, a forum that focuses on enhancing business-related processes and results.
According to J.D. Power, "Class 8 Market Woke Up in February"
Class 8 auction volume was the highest in more than two years
Monthly depreciation down to a low 1.6%
Class 8 retail pricing was stronger than expected
Temporary bump in shipments of stock-up items is probable cause
Medium duty market mixed
Cabovers remain similar to late 2019
In addition to exciting new products, the 2021 RAM ProMaster debuted, Allison Transmission was selected as the standard transmission in the new Mack MD Series of medium-duty trucks (which were publicly revealed for the first time at the show); and Workhorse Group Inc., the American tech company that bought GM's old Lordstown factory, showcased its new all-electric step van.
Fleet Equipment Magazine offers a comprehensive rundown of news and equipment highlights from the medium-duty, vocational and construction segments.
Warn Industries and Factor 55 Team Up
In other aftermarket news, Factor 55 will now operate as a division of Warn Industries. The company has mastered its winching technique by means of rigging comprised entirely of closed link hardware. Whether the winch line is in tension or a dangerous momentary slack condition, Closed System Winching keeps all winch tackle secure and is by far the safest method of operating your vehicle recovery winch, according to the company.
"Our team will maintain its focus on designing and introducing the high-level of product ingenuity Factor 55 customers have grown accustomed to," said Michael Costa, president of Factor 55. "We look forward to continuing that tradition in addition to drawing upon resources available as part of Warn Industries," he added.
It is a sentiment echoed by Kyle Shiminski, vice president and general manager of Warn Industries, who said, "We feel strongly about the complementary nature of the Factor 55 product offering and realizing the benefits this partnership brings."