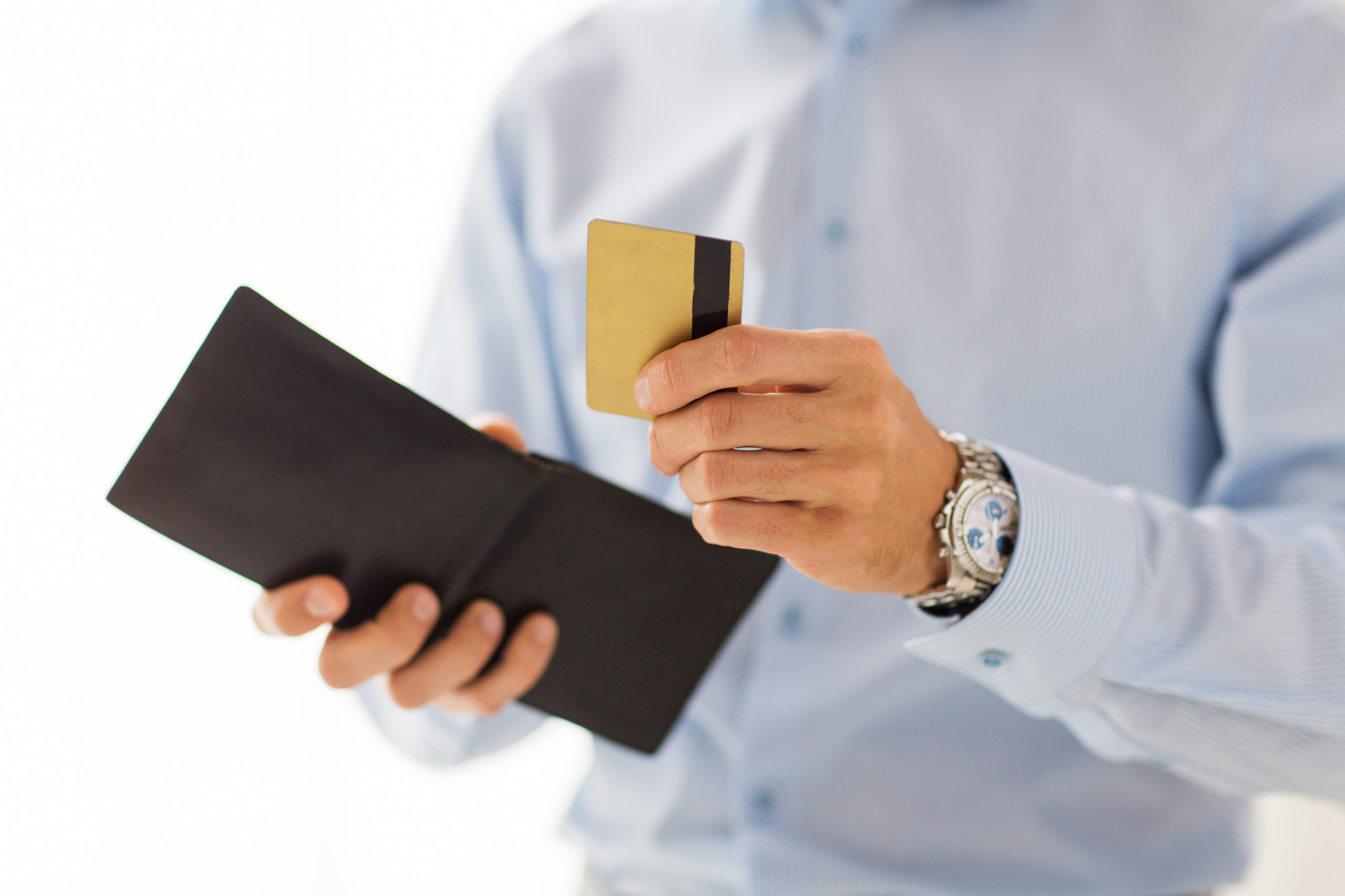 Below is a synopsis of relevant consumer-level details, including personal and disposable income, retail impact, consumer confidence and overall consumer sentiment.
The Consumer Price Index for All Urban Consumers (CPI-U)—which measures the changes in the price of a basket of goods and services purchased by urban consumers—increased 0.6% (on a seasonally adjusted basis) in July, reported the U.S. Bureau of Labor Statistics. The all items index increased 1% (before seasonal adjustment) over the last 12 months.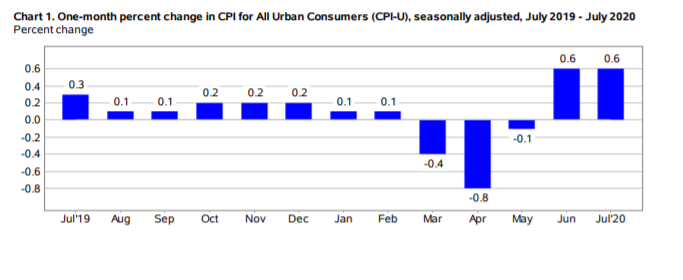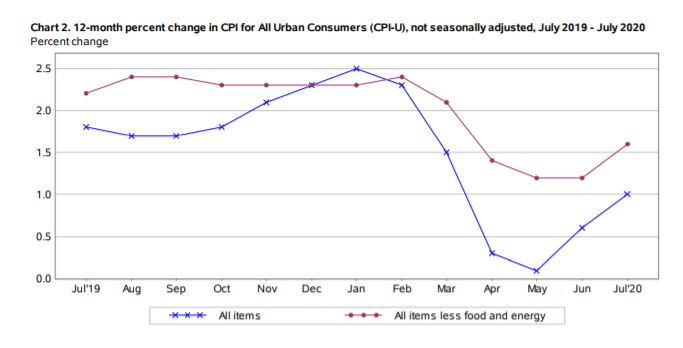 Important takeaways, courtesy of the U.S. Bureau of Labor Statistics:
The gasoline index continued to rise this month after increasing sharply in June and accounted for approximately one quarter of the monthly increase in the seasonally adjusted all items index.
The energy index increased 2.5%, as the gasoline index rose 5.6%. Despite an increase, the energy index fell 11.2% over the last 12 months.
Energy growth was partially offset by the food index, which decreased 0.4% in July, with the index for food at home declining 1.1%.
The index for motor vehicle insurance increased sharply, as it did the previous month.
The indexes for shelter, communication, used cars and trucks, as well as medical care also increased, while the index for recreation declined.
The index for all items less food and energy rose 0.6% in July, its largest increase since January 1991.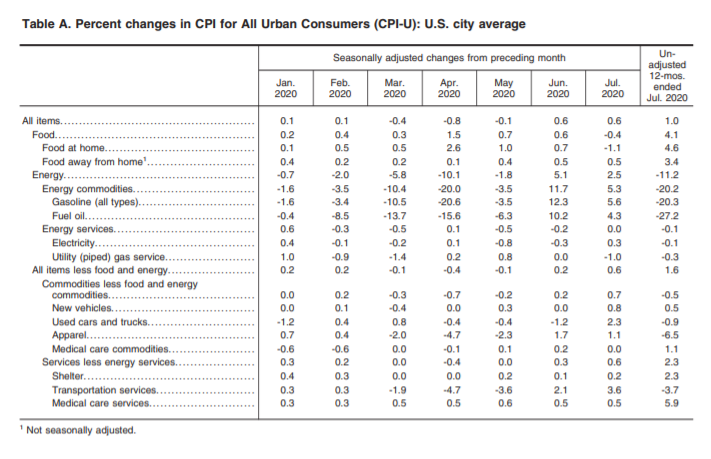 Consumer Sentiment, Consumer Confidence, Consumer Spending
The Consumer Sentiment Index—a survey consisting of approximately 50 core questions that cover consumers' assessments of their personal financial situation, buying attitudes and overall economic conditions—remained largely unchanged in early August from the July reading (+0.3 points) or the April low (+1.0).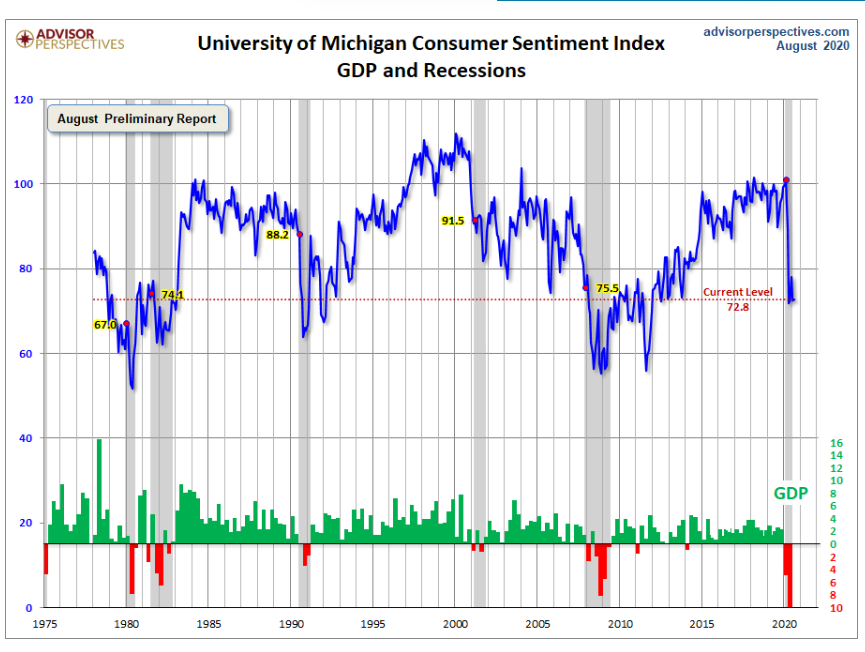 Jill Mislinski of Advisor Perspectives—a leading interactive publisher for Registered Investment Advisors (RIAs), wealth managers and financial advisors—put the recent consumer sentiment report into larger historical context. Consumer sentiment is 15.6% below the average reading (arithmetic mean) and 14.6% below the geometric mean. The current index level is at the 18th percentile of the 512 monthly data points in this series. Note that this indicator is somewhat volatile, with a 3.0 point absolute average monthly change. The latest data point saw a 0.3 point increase from the previous month.
Richard Curtin, chief economist for Surveys of Consumers, observed two significant changes since April: consumers have become more pessimistic about the five-year economic outlook (-18 points) and more optimistic about buying conditions (+21).
Consumer Sentiment Index in the United States from July 2019 to July 2020
This graphic by Statista shows the U.S. Consumer Sentiment Index from July 2019 to July 2020. The index is normalized to have a value of 100 in December 1964 and based on a monthly survey of consumers, conducted in the continental United States. It consists of about 50 core questions which cover consumers' assessments of their personal financial situation, their buying attitudes and overall economic conditions. The Consumer Sentiment Index stood at 72.5 in July 2020.
Lower interest rates by the Fed encouraged some favorable buying opportunities, especially for home sales, which saw a nearly 21% increase in June; however, the Washington policy gridlock has impacted a weaker outlook.
"The overall confidence in economic policies fell to the lowest level since Trump first entered office. The policy gridlock has acted to increase uncertainty and heightened the need for precautionary funds to offset lapses in economic relief programs and to hedge against fears about the persistence and spread of the coronavirus as the school year gets underway," explained Curtin.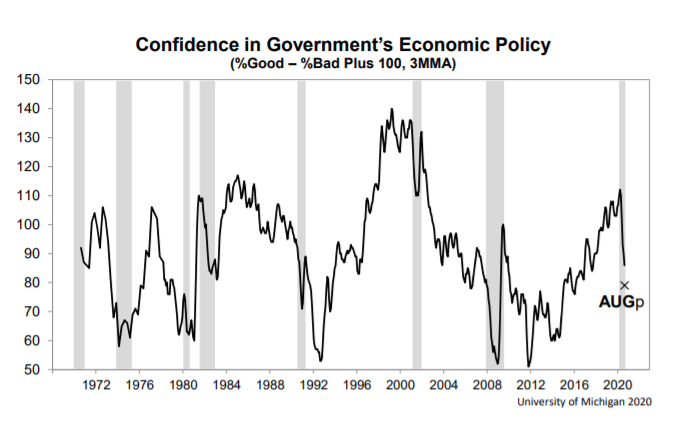 Furthermore, he said, "Bad economic times are anticipated to persist not only during the year ahead, but the majority of consumers expect no return to a period of uninterrupted growth over the next five years. Consumers anticipate declines in the national unemployment rate to significantly slow and expect a rising rate of inflation during the year ahead. While a positive growth rate in consumption is anticipated in the second half of 2020, it will hardly herald the end of the coronavirus recession."

July results for The Conference Board Consumer Confidence Index® echo Curtin's sentiment. The current index, which stands at 84.8 (1985=100), is down from 91.7 a month prior.
"Consumer Confidence declined in August for the second consecutive month," said Lynn Franco, senior director of economic indicators at The Conference Board. "The Present Situation Index decreased sharply, with consumers stating that both business and employment conditions had deteriorated over the past month. Consumers' optimism about the short-term outlook, and their financial prospects, also declined and continues on a downward path. Consumer spending has rebounded in recent months but increasing concerns amongst consumers about the economic outlook and their financial well-being will likely cause spending to cool in the months ahead."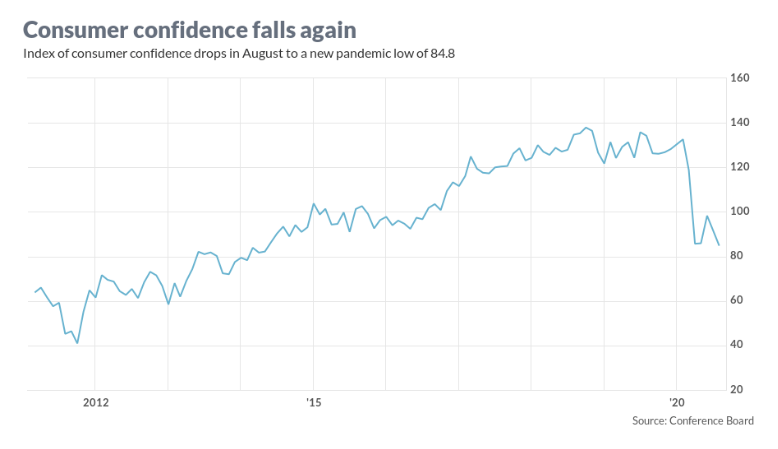 Additionally, personal income and disposable personal income were down 1.1% and 1.4% respectively in June—the most current data available at the time of writing. Though the U.S. Bureau of Economic Analysis stressed "a decrease in personal income in June was more than accounted for by a decrease in government social benefits to persons as payments made to individuals from federal economic recovery programs in response to the COVID-19 pandemic continued, but at a lower level than in May."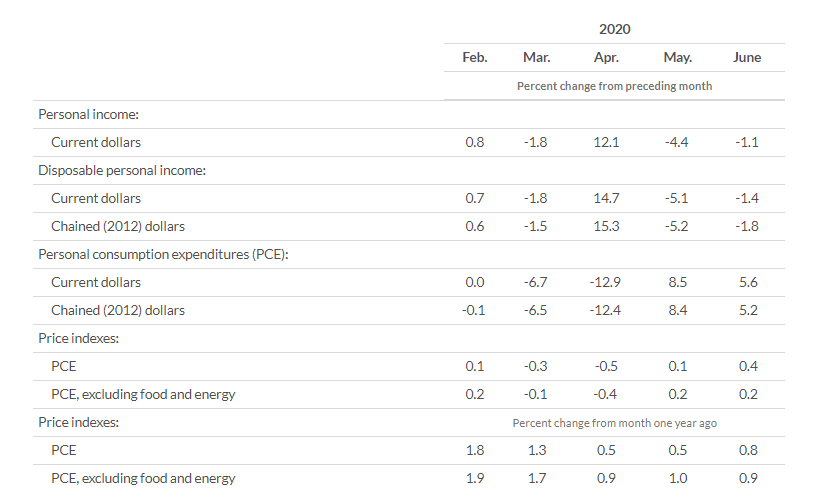 Consumer sentiment and confidence may be disappointing, but consumer spending continues to rebound, according to the National Retail Federation (NRF). Following an 8.4% month-over-month increase in June, July retail sales reported a 1.2% (seasonally adjusted from June) increase and a 2.7% year-over-year bump.
The NRF calculation of retail sales excludes automobile dealers, gasoline stations and restaurants "in order to focus on core retail," said the company. As such, its data findings slightly differ, with July up 1% seasonally adjusted from June and +10% unadjusted year-over-year.
"Retail sales for July were another positive step in the right direction as our economy continues to slowly reopen," stated NRF President and CEO Matthew Shay. "Americans are showing their continued resilience and willingness to spend in the face of this unprecedented pandemic, and government actions to date have clearly supported consumers and the economy in this process. Retailers all across the country have demonstrated that their stores and supply chains can be operated safely and effectively for associates and their customers by following established guidelines and protocols. We encourage Congress and elected leaders at all levels of government to enact policies that support consumers and keep the economy open," he added.
Indeed, retail sales are on solid footing at the start of the third quarter, especially considering the "nosedive we saw this spring," said NRF Chief Economist Jack Kleinhenz, "but we have to remember that there's uncertainty about economic policy and that the resurgence of the virus is putting pressure on the fledgling recovery."
More importantly, "While households are spending, they are anxious about their health and economic well-being, so they are being pragmatic. The amount of uncertainty about forecasting is huge as we look toward the second half of the year, and what happens with the economy comes down to what the coronavirus allows us to do," added Kleinhenz.
Certainly, Americans are laser focused on September and hopeful to bounce back from consumer confidence sinking to a six-year nadir of 84.8 during August. Perhaps a mend is on the horizon: the consumer sentiment index produced by the University of Michigan edged up slightly in August, though it was still quite low, and the daily tracker by Morning Consult has been creeping higher in the past two weeks, according to MarketWatch.