Features
Kia Introduces All-Electric SUV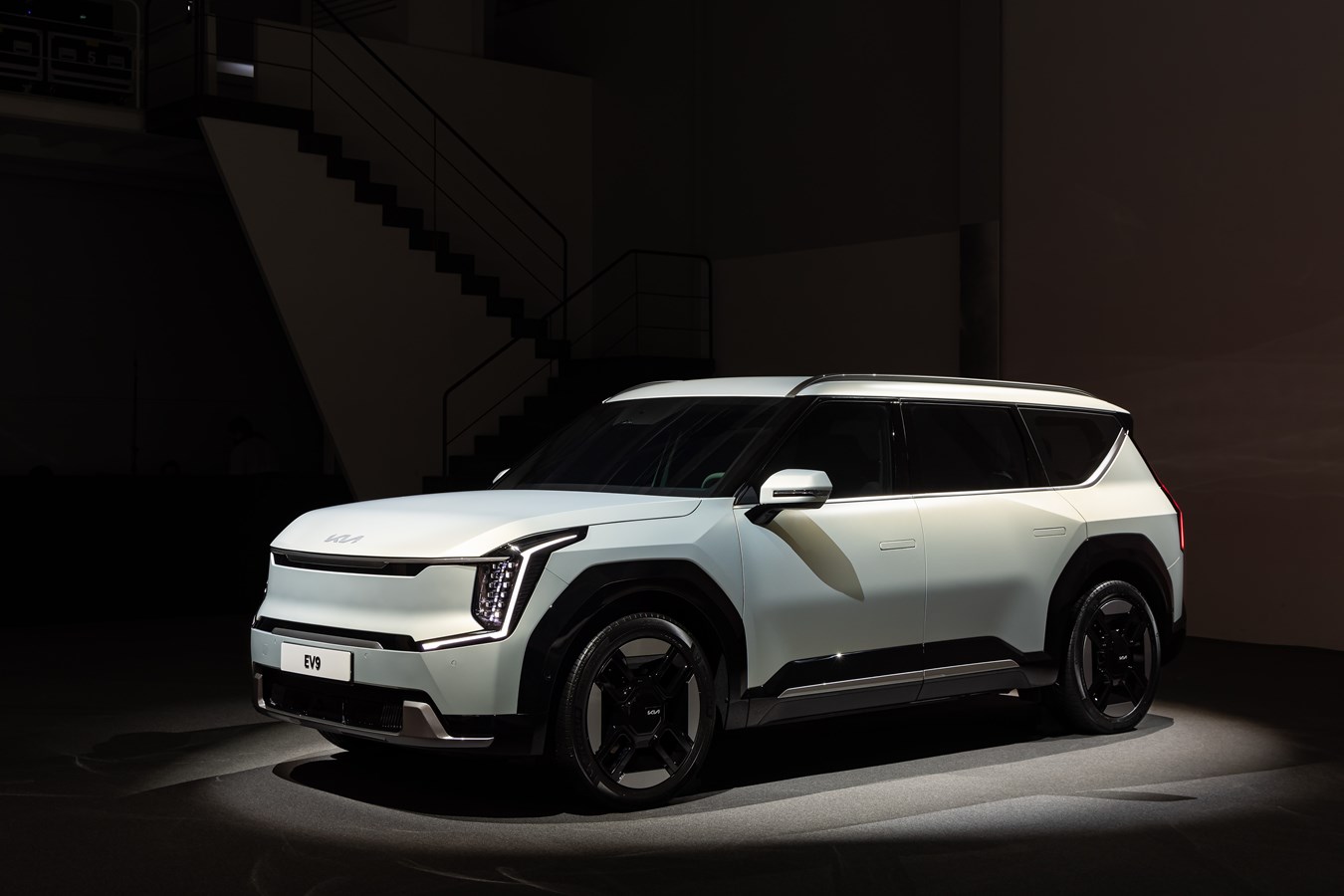 Kia has revealed full images of the exterior and interior design of the Kia EV9, its first three-row electric flagship SUV, the company announced.
"The Kia EV9 breaks new ground, aiming to redefine standards for design, connectivity, usability and environmental responsibility," said Karim Habib, executive vice president and head of Kia Global Design Center. "The Kia EV9 offers customers an exceptionally high-quality proposition and a fresh EV perspective in the family SUV sector. This new vehicle typology provides instinctive experiences and excellent comfort for not just the driver, but all occupants, through innovative use of space, technology and design."
The front of the EV9 is denoted by simple clear-cut lines and body surfaces, designers said, and is accentuated by the 'Digital Pattern Lighting Grille' and vertical headlamps. The EV9's front features two clusters of small cube lamps within the bodywork adjacent to each headlamp and Kia's new 'Star Map LED daytime running lights (DRL)' which offers an animated lighting pattern.
The side profile of the EV9 combines an SUV identity with aerodynamic efficiency, Kia engineers said, featuring dynamic triangular fender structures and highly pronounced geometric wheel arches, as well as flush door handles and a tapered back roofline.
The rear of the vehicle is detailed by the slim rear lights that mirror the design of those at the front.
Built on Kia's Electric Global Modular Platform (E-GMP), the EV9's long wheelbase, low beltline, and completely flat electric vehicle architecture allow for increased space for all occupants in its three rows of seats. Offered in both six and seven-seat formats, Kia solicited feedback from families to evaluate seating configurations and features, the company said.
Occupants sitting in the first and second-row seats can simultaneously recline their seats to relax and rest when the EV9 is charging. The seats in the second row can be swiveled 180 degrees so that occupants can interact with those sitting in the third row. The third-row seats also offer cup holders and charging points for mobile devices.
The open, floating panoramic dashboard extends from the steering wheel to the vehicle's center and two 12.3-inch touch screens integrated with one 5-inch segment display provide control of the vehicle's functions, Kia said, while the center console is equipped with a storage compartment located at its base and is designed to add to the overall refinement of the interior space.