Features
Joe Molina Eyes the Future at JMPR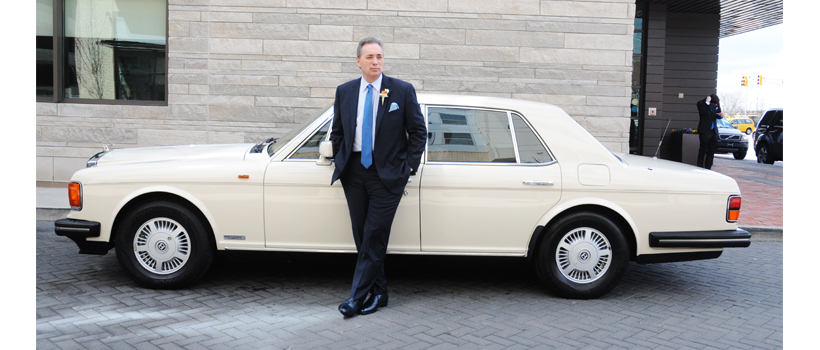 Joe Molina recently sold his Los Angeles-based PR agency, JMPR, to the East Coast-based imre public relations agency. Molina will continue to run JMPR, now in its 40th year increasing awareness for brands in the luxury and specialty automotive markets.
After hearing this news, I personally reached out to Molina to get his predictions for the future of the specialty car industry in 2019, especially for shop owners.
"My first automotive client was a shop," Molina revealed. "I had begun as a U.S. Army public affairs person and then started doing public relations for rock & roll bands in the L.A. area. One day I walked into a Southern California shop that restored Rolls-Royce and Bentley automobiles. I decided to do a story on them and that was my start.
"The (shop) owner-he's still alive-he became my first automotive client. I had no idea what to charge him for PR work, so I asked for $200 a month and the opportunity to drive their Rolls-Royce and Bentley cars whenever they had them available to use."
Since that time, Molina's customers have included Mid America Motorworks, Ferrari, Lamborghini, Hagerty Insurance, Meguiar's Wax and Airstream, among many more.
"One of the trends I see today that shops should be aware of is the swing towards Japanese domestic market cars. Enthusiasts call them JDMs-like the Nissan Figaro and Toyota Century," Molina said. "2019 and beyond will be the golden age of Japanese car collecting."
According to Molina, "watching the demographic curve" makes it possible for him to predict car-collecting trends.
"I think the future marketplace is going to be challenging for customs built in the '40s and '50s," he suggested. "That's because of the age factor; you can see that the cars of the '60s and '70s are turning up in a lot of shops."
Molina also believes that 2019 will be a year of economic stabilization.
"People are starting to question the economy," he noted. "They have been getting a lot more conservative about spending money. People will be fixing cars, but their outlays will be well planned. We're in the middle of a 10-year economic cycle. It's a challenge, but it's one we get through."
According to Molina, specialty vehicle storage will be another subject getting attention in 2019. "I see shops getting more and more into solving this problem," he pointed out. "People are moving back toward cities and that has led to less affordable storage facilities. It gets very expensive (to house a collection) once you get past a certain number of cars. People seem most concerned about car storage in metropolitan areas."
Molina observed that hot rods and early-'50s cars have a finite audience.
"You see their prices plateauing," he noted. "But you also see great values in these cars. They are drawing more lower offers and owners are letting them go. A lot of people are starting to see collector cars more as a form of enjoyment, than as just an investment."
"There's too much emphasis on Hypercars (very expensive new sports cars) right now," Molina said. "Few of them are driven on a daily basis or need shop work. They are bought so people can arrive in style at the Pebble Beach or Amelia Island concours."
Molina would like to see more families get involved in car collecting. He thinks this is important to keep the hobby alive for young folks.
"If parents get the kids involved the cars are not just for driving, they're for collecting memories," he said. "Getting a kid to a car show, as SEMA does, is good, but putting that kid in a car is the thing that hooks them forever."