Features
JK Land Recognized as Bestop's 'Jobber of the Month'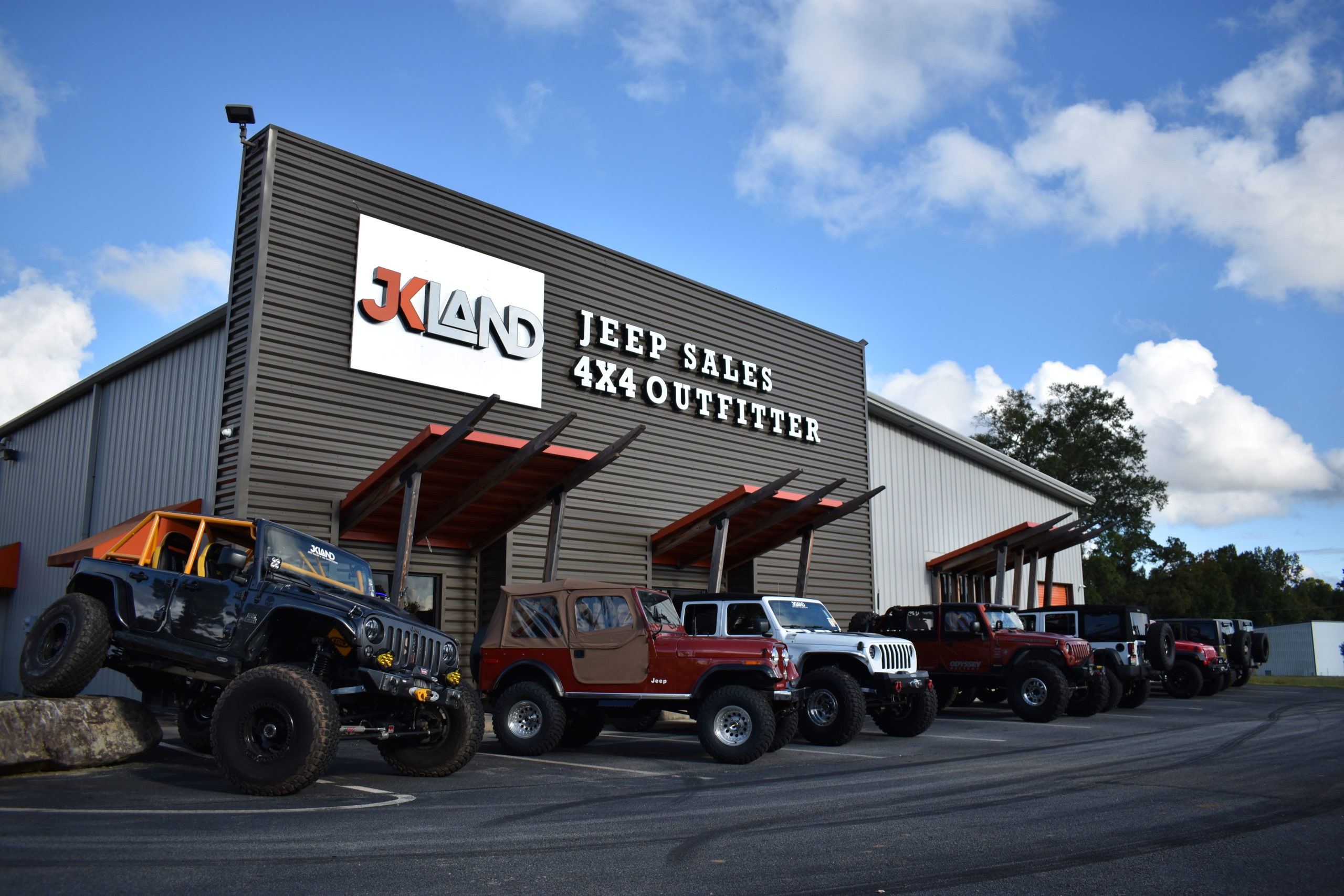 Bestop, a leader in premium soft tops and accessories for Jeep, light trucks and other off-roading vehicles, has named JK Land Jeep Sales and 4X4 Outfitters, an off-road shop based in the Atlanta, Georgia, area, the Jobber of the Month for October 2021.
The story behind JK Land is unique. While many entrepreneurs have climbed the shop ranks, eventually owning their own off-road shops, JK Land founders and husband-wife duo Stephan and Michelle Vance took a road less traveled. The two of them worked in "Corporate America" for 25 years prior to striking out on their own. "We were truly living the American Dream," said Stephan. "We had a long commute every day, we were both directors, we had budgets, 'P&Ls,' you name it."
---
About This Sponsored Content
Bestop, the industry's leading manufacturer of premium Jeep soft tops and accessories, is recognizing one outstanding 'Jobber of the Month' every month throughout 2021. For more than 65 years, the Colorado-based company has been providing the highest quality, innovation and durability to drivers seeking adventure.
---
Both Stephen and Michelle have a love for cars, including working on them. So, when they were ready to make the corporate exit, their passions pointed them toward opening an auto shop, specifically an off-road shop. JK Land was born three years ago and the couple have not looked back since.
In the three years since JK Land has opened, the shop has grown quickly and made a name for itself as one of the region's top places for nearly all things off-road. Key to their growth has been their diversified services; they strive to be a shop that truly can do it all. Stephan explains, "We have a dealer's license, so we buy and sell Jeeps. We have an online business. We're doing Hemi Swaps. Custom paint jobs. We're completely converting Jeeps and other off-road vehicles, including 4Runners, SUVs and trucks. We've diversified to make it work," said Stephan.
Along with their far-ranging list of services, JK Land also points at their 13,000-square-foot shop as a driver of their success. The shop's exterior, for example, is a far cry from the traditional concrete block design of many others. "We actually drew inspiration from REI (the national outdoor retailer)," said Stephan.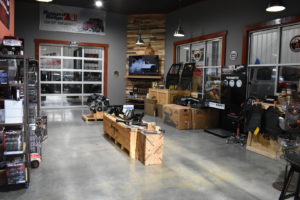 That inspiration shows outside and inside, where faux wood floors, natural-stained wood trim, sliding barn doors and exposed brushed metal and corrugated aluminum evoke a perfectly rugged blend of outdoorsy and industrial.
"And you're not afraid to sit down in our shop," he continues. "Customers hate going into shops where it's too nasty to even sit down."
The clean, open, well-lit shop environment also reflects the Vance's vision of a transparent business. There are many windows throughout JK Land, plus a design studio where customers and employees can work together to make the customer's Jeep their very own. "We want our customers to feel comfortable with everything that we're doing," said Stephan. "These Jeeps are their babies, and they want to watch what's going on. In our shop, they feel more involved in the process."
The transparency even exists online; customers can navigate through the showroom with the help of an interactive 3D map and even access a camera online to watch their vehicle being built.
All of the transparency is uncommon for a shop, even in today's environment. Many shops take the keys, do the work and then park the vehicle in the front lot for pickup. Vance admits that it's unusual and was an adjustment but was also right for their business. "At first when we did this, it felt awkward," he said.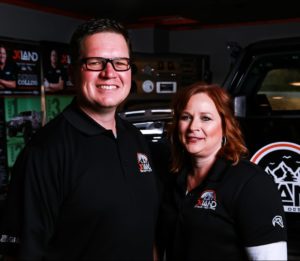 The commitment to creating a high-end experience, and not just a show-and-sell store, appears to be working. JK Land has attracted business from across the country, including recent visits from Florida and Washington. "We're sometimes called the Lamborghini of Jeep Dealers," said Stephan.
Online personalities Kevin and Brittany Williams, better known through their "LiteBrite" brand, have filmed two videos at JK Land and referred to the shop as "Jeepers Paradise."
What also makes JK Land a "Jeepers Paradise," is the array and quality of the product that they offer. One of those popular premium brands is Bestop. "Bestop is the only soft top that we install," says Stephan. "It's one of the best products out there and it's the top that people ask for."
No business can find success without a firm leadership team and JK Land is no exception. Stephan and Michelle together provide a rock-solid foundation for the shop's success and future growth. "We're a powerful team," said Stephan. "Michelle has her strengths and I have mine. We're the owners and work very well together every day, trying to build and grow."
That complementary relationship, plus a unique vision and an indomitable work ethic (Michelle and Stephan never took a day off during the pandemic) clearly have JK Land pointed in the right direction.
About the Bestop Jobber of the Month Award
Bestop, in partnership with THE SHOP, is proud to honor a "Jobber of the Month" each month. In evaluating potential honorees for "Jobber of the Month," Bestop considers the following: dedication to providing world-class service to the consumer and business partners, commitment to innovation and involvement with the Jeep and off-roading community. For more information on Bestop, visit http://www.bestop.com/.