Features
Jeep Reveals Rebelle Rally Entrants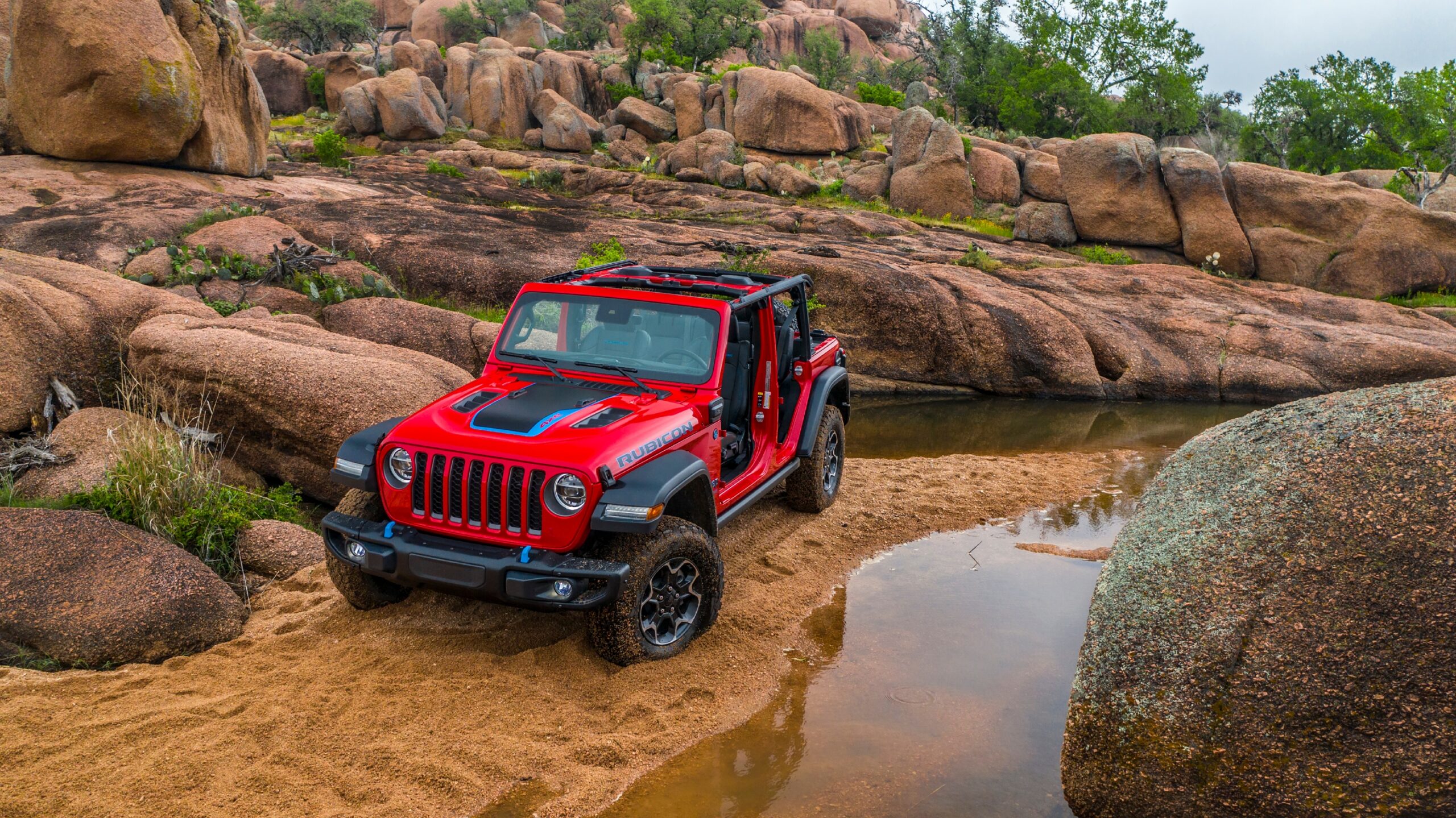 The Jeep brand will be back in force at the 2022 Rebelle Rally, supporting three teams in this year's competition, the company announced.
The Jeep brand is sending three Wrangler 4xe SUVs to compete in its seventh consecutive Rebelle Rally, an eight-day, 1,500-mile off-road race, and attempt to defend its 2021 titles in the Overall, Electrified and Bone Stock classes.
"As the Jeep brand continues toward its goal to be the electrification leader in the 4×4 segment, the Rebelle Rally is the ultimate proving ground for our electrified future," said Jim Morrison, senior vice president and head of Jeep brand North America. "This year, we're supporting three teams comprised of some amazing women, including last year's first-place winners Nena Barlow and Teralin Petereit and a Navajo team that includes Jeep employee Kaitlyn Mulkey."
Established in 2015, the Rebelle Rally is a women's off-road navigation rally. The 10-day event challenges participants to use traditional elements of navigation. The use of technology and electronic devices is strictly prohibited. Competitors must rely on their driving, map and compass reading skills along with vehicle capability to achieve several checkpoints along the route, event officials said.
"Jeep has believed in and supported the Rebelle Rally since the beginning, we are pleased and honored with their return," said Rebelle Rally founder Emily Miller. "We have strived to put together a progressive electrified program, one that stresses both environmental and land stewardship responsibilities. As the world migrates to an electrified future, the Rebelle is the ultimate proving ground for automotive manufacturers and their electrified products."
This year, 60 teams (120 Rebelles) from as far away as Kenya, representing four nations and 24 states, will be competing in the Rally. Nearly one-third of the competitors will be competing in their personal Jeep vehicles, both modified and stock.
This year, the Rebelle Rally will take place Oct. 6-15. It starts in Incline Village, Nevada, and finishes in the Imperial Sand Dunes in Southern California.
The three Jeep brand-supported teams competing this year will be driving the Jeep Wrangler 4xe, which delivers 49 MPGe and 21 miles of all-electric range.
Factory Jeep Wrangler 4xe teams include:
Team 4xEventure (#129): Nena Barlow and Teralin Petereit return to defend their 2021 Overall, Electrified and Bone Stock class wins. The two veteran competitors have a combined 10 class wins and nine podiums
Team Nor'Wester (#111): Mercedes Lilienthal and Emily Winslow, boasting five combined Rebelle Rally runs, have competed in every class (4×4, X-Class, Electrified and Bone Stock)
Team Hózhó Vibrations (#160): the Jeep brand's Kaitlyn Mulkey teams up with returning Rebelle competitor Racquel Black to represent the Navajo (Diné) Nation and Jeep in this year's rally