Features
Jeep Introduces Desert-Tuned Gladiator Mojave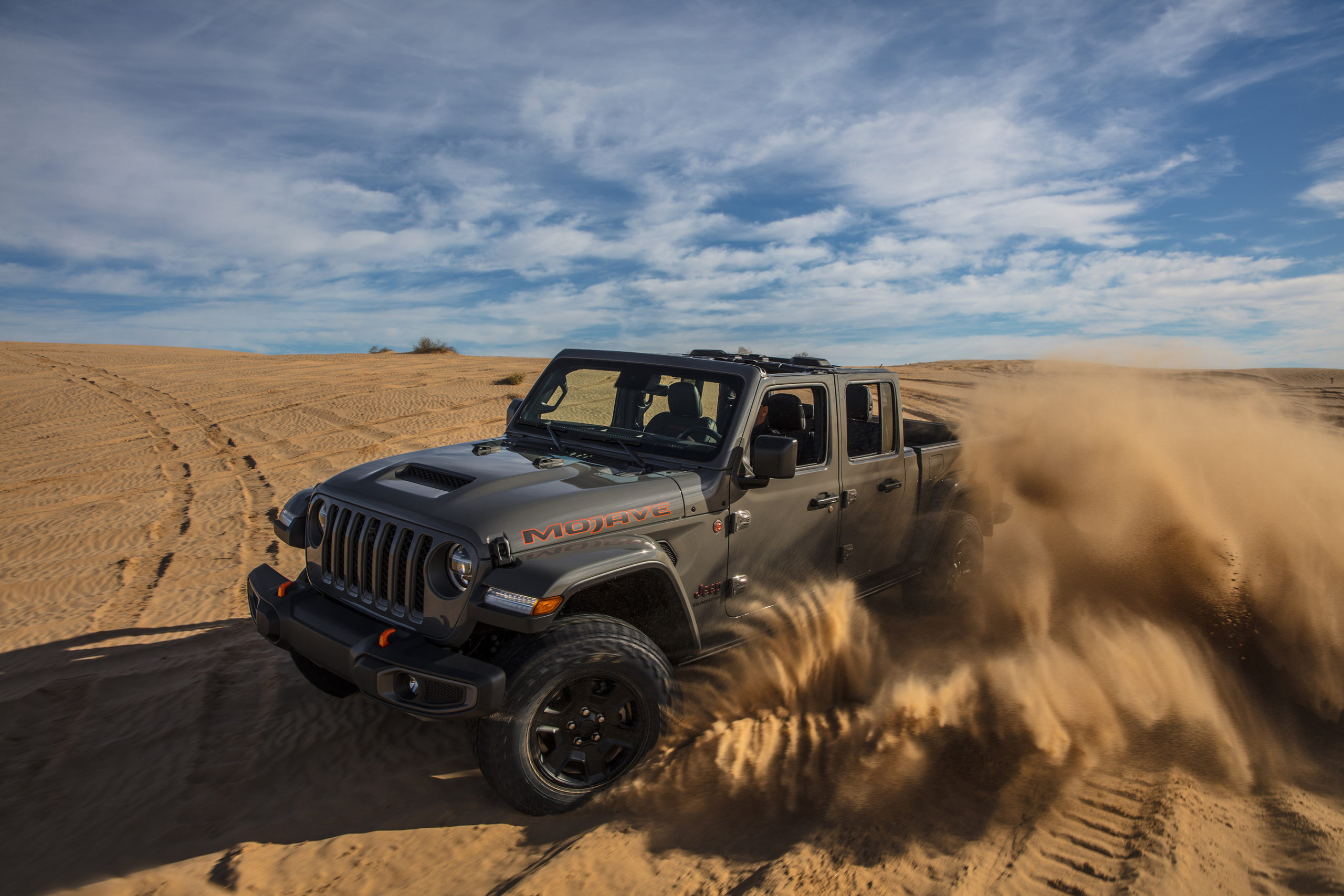 The Jeep brand is breaking new ground with the Gladiator Mojave, the first Jeep vehicle to carry the brand's newly minted Desert Rated badge. Jeep Desert Rated vehicles represent the ultimate in high-speed off-road capability and performance while traversing grueling desert and sand environments.
"4×4 capability has always been the foremost pillar of the Jeep brand and the new Gladiator Mojave is a natural extension of our legendary Trail Rated 4×4 capability leadership," said Jim Morrison, head of Jeep Brand – FCA North America. "Jeep Gladiator is already the most capable midsize pickup on the planet, and with the addition of the new Mojave model, we are delivering our most passionate customers a new level of capability with the ability to master high-speed desert and sand terrains."
The all-new Desert Rated badge is the first of its kind for Jeep and is an extension of the brand's Trail Rated designation. Desert Rated vehicles are rated for their off-road capability and performance in desert and sand environments.
Every Desert Rated 4×4 Jeep vehicle has succeeded against a series of strenuous tests in five categories: Ride Control and Stability, Traction, Ground Clearance, Maneuverability and Desert Prowess.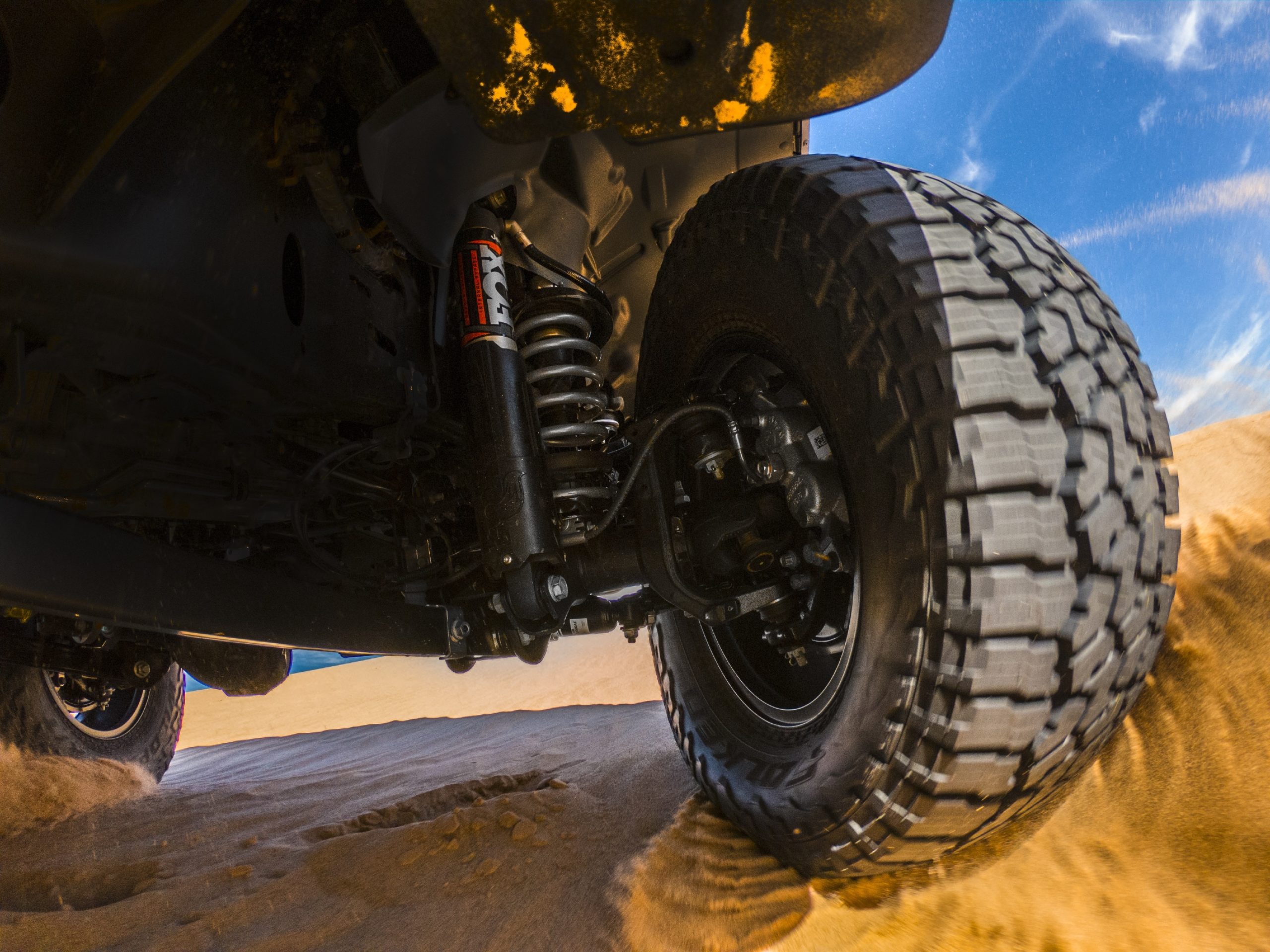 The Gladiator Mojave is equipped with a desert-tuned suspension, optimized for tackling undulating desert terrain, loose dirt, sand and gravel, as well as maximized running clearances and nimble and responsive handling.
The starting point for the Mojave edition's capability is Gladiator's Command-Trac 4×4 system, which features a two-speed transfer case with a 2.72:1 low-range gear ratio, and heavy-duty third-generation Dana 44 front and rear axles with a 4.10:1 axle ratio and standard electronic-locking rear differential. The Jeep Command-Trac 4×4 system is used to provide higher 4LO (low range) operating speeds for climbing sand dunes and other challenging desert events.
An approach angle of 44.7 degrees, breakover angle of 20.9 degrees, departure angle of 25.5 degrees and ground clearance of 11.6 inches further enhance Gladiator Mojave's off-road credentials.
Other Gladiator Mojave capability highlights include Jeep Performance Parts step sand slider side rails, a silver front skid plate for protection over rugged sand terrain, up to 1,200 pounds of payload and up to 6,000 pounds of towing capacity.
Gladiator Mojave is equipped with specially tuned high-performance FOX 2.5-inch internal bypass shocks to maximize handling, comfort and bottom-out resistance on high-speed sand runs. The FOX shocks contain internal passages that allow fluid to bypass the piston through regulated ports as it moves through the suspension travel.
Front and rear external shock reservoirs keep shock fluid cool, preventing shock fade during long runs through the hot desert at high speed. Military-grade suspension fluid maintains performance at extreme temperatures and is the same fluid used in off-road racing shocks.
Industry-first FOX front hydraulic jounce bumpers act as a secondary pair of shocks, which provide additional damping force as the suspension reaches maximum compression, in order to soften impacts and prevent bottoming out in harsh off-road situations at speed.
A half-inch increase in the Mojave's track provides additional stability and allows for packaging of the larger shocks. Jeep engineers also reinforced both the frame and the axle to handle rough desert terrains at high speed.
Jeep Gladiator Mojave features a one-inch front suspension lift for increased jounce travel, with a silver front skid plate and standard 33-inch Falken Wildpeak All-terrain tires or optional Falken Wildpeak Mud-terrain tires.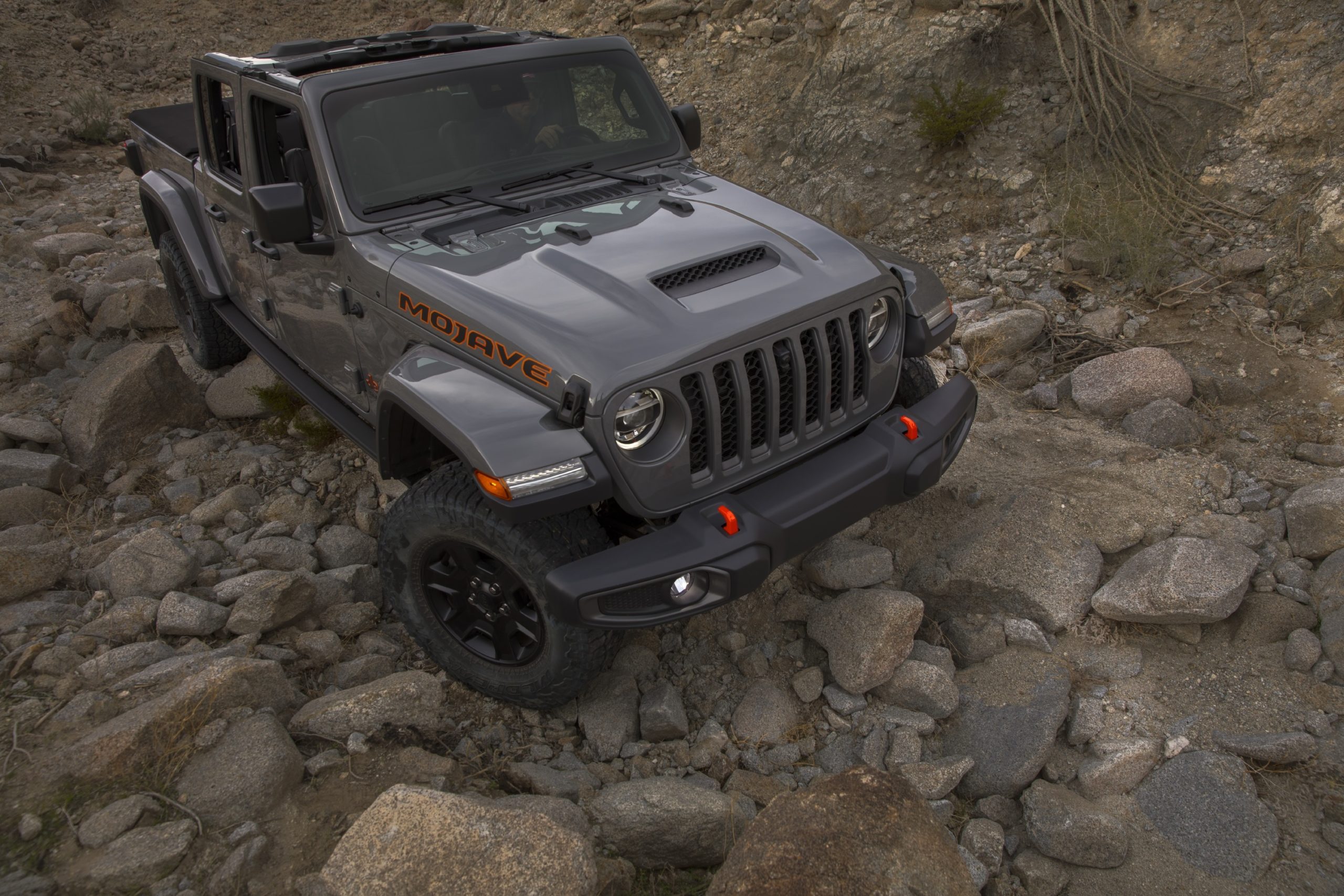 The Jeep Gladiator Mojave's 3.6-liter Pentastar V-6 engine delivers 285 hp and 260 lb.-ft. of torque and features engine stop-start (ESS) as standard equipment. It is engineered to provide a broad torque band with a focus on low-end torque, an essential trait for extreme off-roading. A six-speed manual transmission is standard with the 3.6-liter Pentastar V-6 and an eight-speed automatic transmission is optional.
With the standard six-speed manual transmission, Gladiator Mojave boasts an impressive crawl ratio of 57.3:1 and 52.6:1 on Mojave models equipped with the optional eight-speed automatic transmission.
Inside the cabin, Gladiator Mojave features more aggressive front seats with integrated upper bolsters to hold occupants comfortably in place. The upgraded seats are available in leather or cloth with orange accent stitching and embroidered Mojave logos.
Mojave features two interior colors options, Black and Steel Gray, as well as a competition-inspired leather-wrapped steering wheel with accent stitching that features an aggressive rim section for extra grip and ergonomic comfort.
Featuring a one-inch front suspension lift that results in a more prominent appearance, Gladiator Mojave is adorned with a unique hood decal on its heavy-duty performance hood with center scoop, unique exterior badges, orange tow hooks, and unique 17 x 7.5-inch wheels, with Jeep Performance Parts step sand slider side rails between those wheels.
An available forward-facing off-road camera allows obstructions in the desert to be easily seen as well (previously a Gladiator Rubicon-exclusive option).