Features
Italdesign Reveals Limited Edition Nissan GT-R50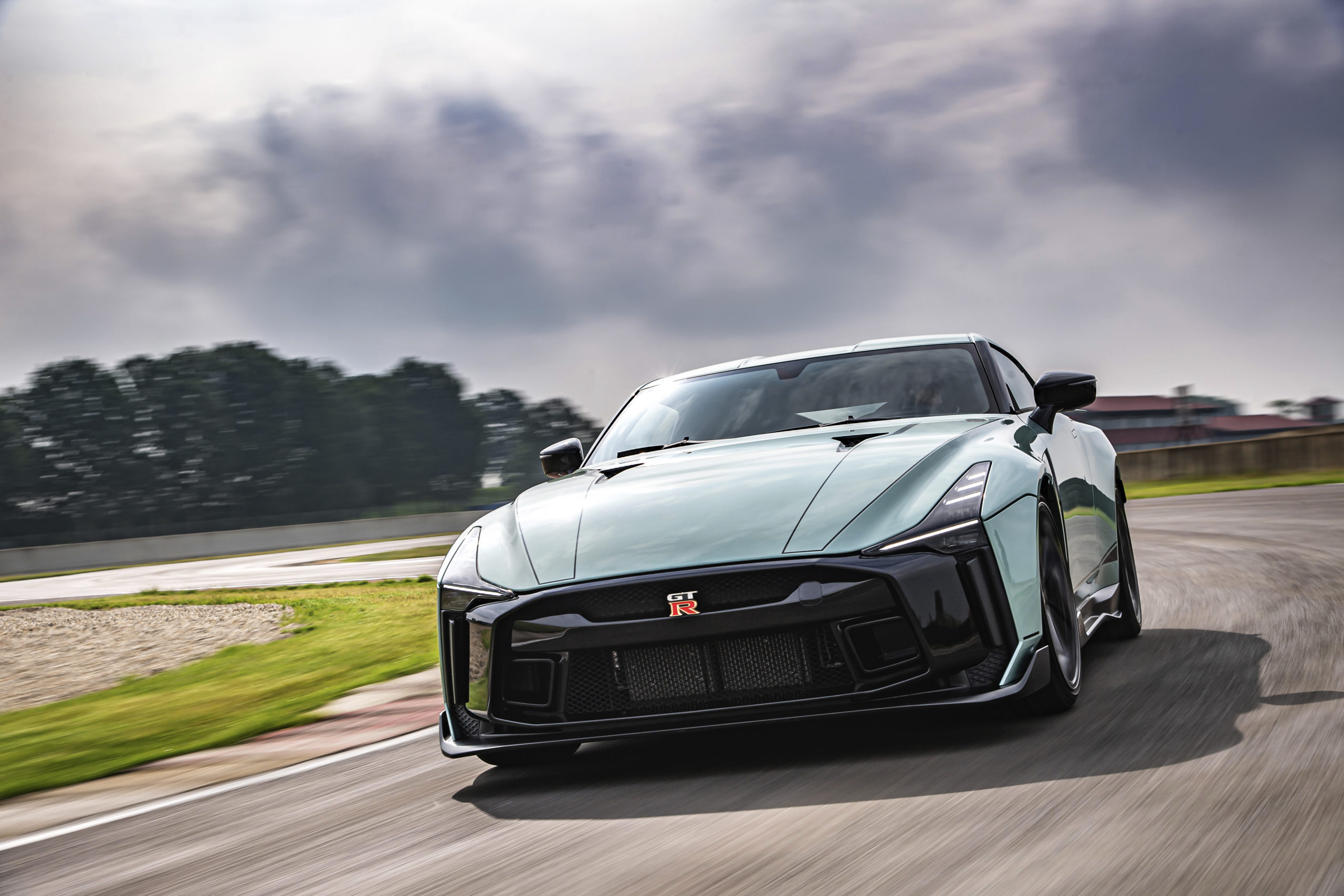 Italdesign has launched its first limited edition Nissan GT-R50, the company announced.
The Nissan GT-R50 by Italdesign is the result of the collaboration with the Japanese car manufacturer that began in 2018 with the creation of the prototype of the same name. Following the introduction of the prototype, Nissan and Italdesign decided to launch production of the road version in a limited series of 50 units. The first vehicles will be delivered to customers in late 2020 and early 2021.
"This is a very special day," said Jörg Astalosch, Italdesign CEO. "After extremely difficult weeks for everyone. After we had to renounce to the world premiere at the Geneva Motor Show and, after the partial stop of our production activities due to COVID-19, in early May we have returned 100% operative and can confirm the delivery of the first cars between the end of this year and early 2021, as planned. It is no coincidence that we presented the car from the 'Tazio Nuvolari' circuit: it is where we routinely process all dynamic tests necessary for vehicles type approval for the different markets and we are about to conclude the ones for our GT-R50."
Nissan collaborated with Italdesign to create the model, based on the latest Nissan GT-R NISMO, in commemoration of the 50th anniversaries of the GT-R in 2019 and Italdesign in 2018. Powering each GT-R50 by Italdesign is a NISMO-tuned 720-hp, hand-built 3.8-liter twin-turbocharged V6. A revised suspension via Bilstein and upgraded Brembo braking system help handle the extra power.
Key design features include a pronounced power bulge on the hood, stretched LED headlights, lowered roofline and prominent "samurai blade" cooling outlets behind the front wheels. A large, adjustable rear wing, mounted with two uprights, completes the overall look. The exterior is finished in a "Liquid Kinetic Gray" with distinctive, "Energetic Sigma Gold" accents. Customers will also be able to choose a livery inspired by the history of the GT-R.
The interior to the GT-R50 features extensive use of two different carbon fiber finishes across the center console, instrument panel and door linings, along with black Alcantara and fine black Italian leather on the seats. Gold accents echo the exterior treatment throughout the cockpit. The GT-R50 steering wheel is bespoke, made of carbon fiber and trimmed with Alcantara.
"Our customers have relished the personalized experience provided by Italdesign, who have a long tradition in the exclusive field of ultra-rare, bespoke high-performance vehicles," said Michael Carcamo, Nissan's program director sports cars and NISMO. "Their experience with the GT-R50 has been incredible and I can say first-hand that each car will certainly be a standalone masterpiece."