Features
Indianapolis Motor Speedway Hall of Fame Announces Class of 2023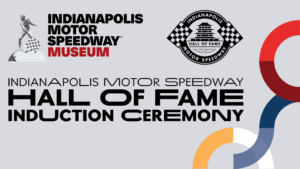 The Indianapolis Motor Speedway Hall of Fame will induct Tony George and Tim Cindric as the Class of 2023, the museum announced.
Cindric currently serves as president of Team Penske. Cindric has overall management responsibility for Team Penske's racing operations which includes teams competing in the NTT IndyCar Series, the NASCAR Cup Series, the IMSA WeatherTech SportsCar Championship, and the World Endurance Championship. Cindric's 24-year career with Team Penske consists of more than 375 victories and 27 championships. His successes at the Indianapolis Motor Speedway include eight Indianapolis 500 wins, eight IndyCar victories at the IMS Road Course, a Brickyard 400 win and two NASCAR Xfinity Series victories, the team said.
George began his tenure as president and CEO of the Indianapolis Motor Speedway Corporation in 1989 and served in the role until 2009. Under George's leadership, the Indianapolis Motor Speedway underwent significant changes including the addition of events such as the Brickyard 400 and major construction projects such as the current iteration of the Pagoda.
Additionally, George enlisted the University of Nebraska-Lincoln to develop a new wall barrier for race tracks to reduce driver impact. The Steel and Foam Energy Reduction Barrier (SAFER Barrier) was installed at the Indianapolis Motor Speedway in 2002. The technology is still used and installed in numerous other racetracks.
The two were chosen from a ballot of 14 nominees by a national panel of more than 150 journalists, participants and historians, and will be formally celebrated at the Hall of Fame Induction Ceremony on May 26, the museum said.