Features
Inaugural Grand National Truck Show Crowns World's Most Beautiful Truck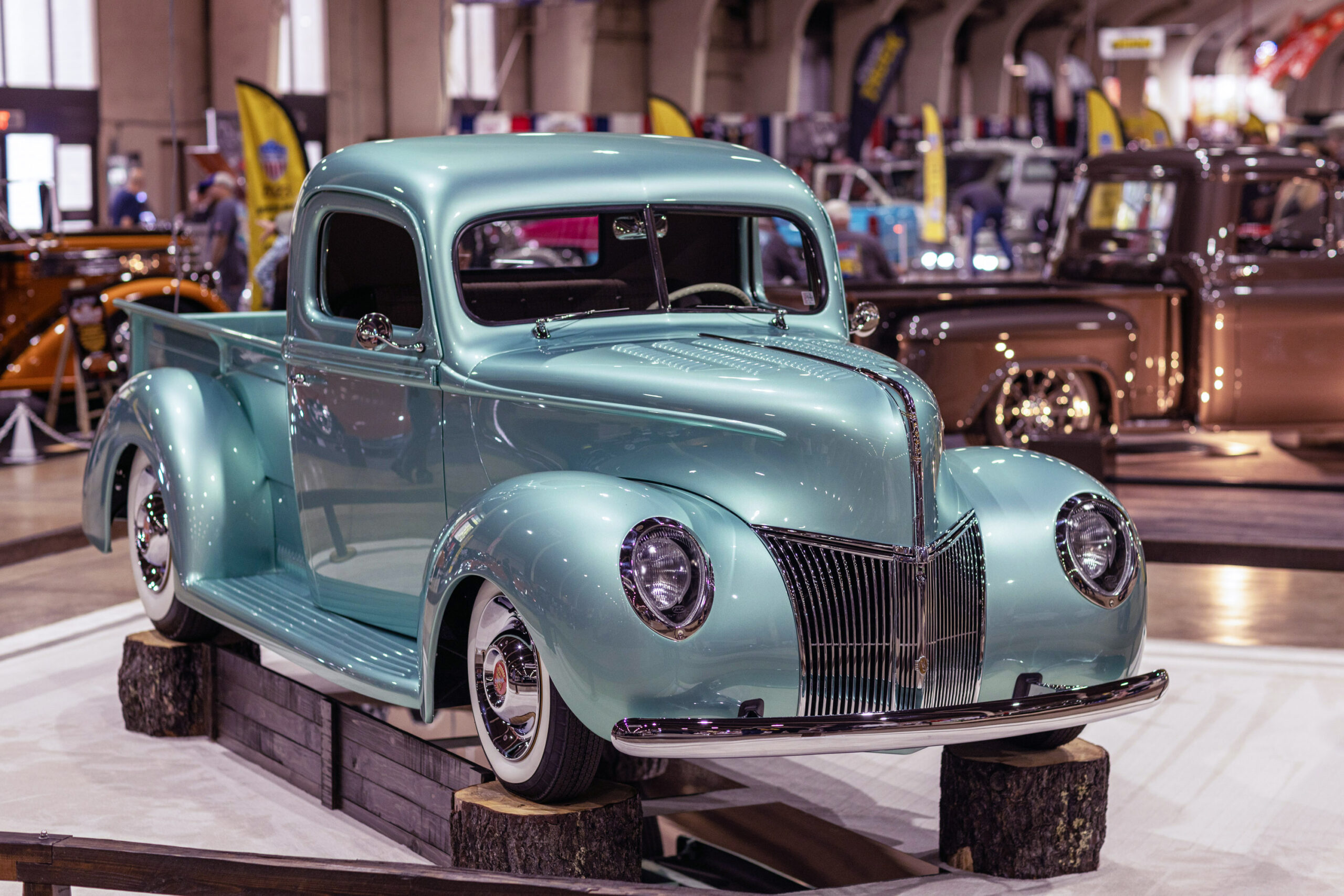 The O'Reilly Auto Parts Grand National Truck Show hosted more than 400 trucks, vans and SUVs, and presented awards in more than 65 judged classes during its inaugural event, organizers of the Pomona, California, show announced.
The World's Most Beautiful Truck Award was presented to Greg Tidwell for his 1940 Ford pickup. Built by South City Rod & Custom, the truck is powered by a vintage-styled 450-hp stroker 383 from Smeding Performance. With custom sheet metal work throughout, the truck features a 1.5-inch chop, louvered hood and bed panels, sectioned front fenders, reshaped rear fenders and a raised bed fitted with Claro Walnut wood. The exterior is finished with a coat of Glasurit Ornament Green paint by Compani Color. Tidwell bested 17 other custom trucks, which included early Fords and late-model Chevys, to claim the $12,500 prize and a custom trophy presented by ARP Fasteners, event officials said.
"The response to this event was simply incredible. We were blown away by the variety of trucks, SUVs and vans that turned out for this first-year event," said John Buck, owner of Rod Shows and producer of the Grand National Truck Show. "It's clear that people love these trucks, and we couldn't have asked for a better way to kick off this new show. I'm already excited for next year."
Bob and Kent Matranga with Matranga Collection received the inaugural Truck Trend Setter Award, recognizing their contributions to the custom truck hobby, event officials said. Select vehicles from their collection were on display throughout the weekend.
Additionally, more than 200 trucks showed for the Truck-In for the outdoor portion of the show on Saturday and Sunday and the weekend featured over 20 custom vans, many originally built in the 1970s and '80s.
The Pinstriper Charity Auction featured pinstripers creating custom art to be auctioned off for charity. Their efforts generated more than $25,000 for the Volunteers for Veterans Foundation.
Click here for more information, including the complete list of 2023 award winners.