Features
The Importance of Tough, Durable Locks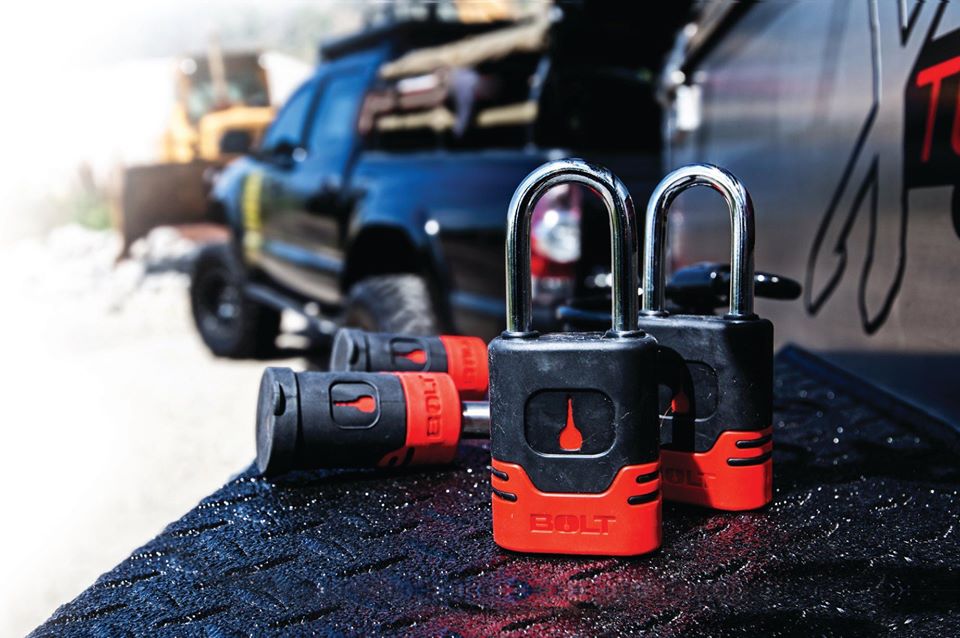 When it comes to protecting investments, it's important for locks to be tough, convenient and secure because once an item is stolen from a vehicle–even something as large as a boat–it is rarely recovered.
In 2018, insurance statistics regarding boats showed a startling realization: that only one stolen boat in 10 is ever recovered, 73 percent are stolen while on their trailers and just 15 percent of the trailers were protected by a lock of some type. For an expensive investment, the statistics show that not many boat owners are fully protecting their valuable possessions.
---
About This Sponsored Content
BOLT Locks are made by STRATTEC Security Corporation. STRATTEC Security, headquartered in Milwaukee Wisconsin, is one of the world's largest producers of automotive locks and keys.
---
A durable, strong lock is key to protecting any vehicle-stored item, whether it be a boat, worksite equipment or camping gear.
When it comes to the life of a lock, it needs to withstand even the harshest conditions. Whether the customer drives a truck, hauls gear or pulls a trailer, they rely on their locks to be strong. BOLT Locks  use automotive grade materials, having one of the highest corrosions resistance rates on the market. According to a recent study released by AAA, motorists across the nation have spent roughly $15.4million in recent years to repair rust-related damages to their vehicles and vehicle accessories. Relying on locks that were built to last will ultimately give better performance and last longer than other locks.
Convenience and compatibility is also an added bonus that, in the long run, could prove to be a time-saver.
Specialized tumblers inside each BOLT Lock are designed to learn an ignition key upon the first insertion, allowing the vehicle owner to open all locks with just one key. According to a recent Lost and Found survey conducted by Pixie, researchers found that Americans spend 2.5 days a year looking for lost items, including keys. That's half a work week looking for things we've lost or misplaced. Only having to keep track of one key could save any vehicle owner valuable time.
See how BOLT Locks work in the video below.
Whether the customer is looking for an everyday solution for a personal vehicle, or a long term solution for a business fleet, BOLT Locks provide a convenient, secure solution for any vehicle.