Features
How Restylers Stand to Benefit from the SEMA PRO Cup Challenge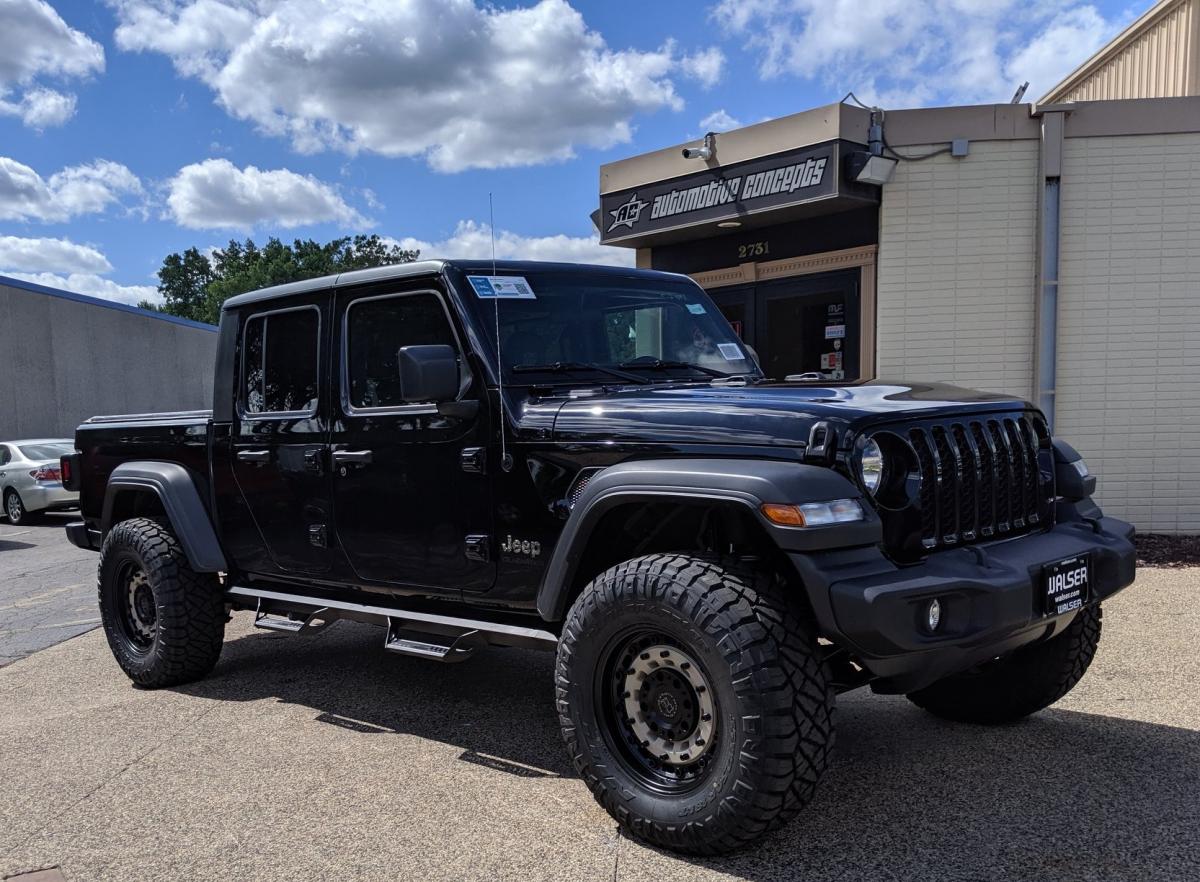 The SEMA PRO (Professional Restylers Organization) Council is putting four restylers to the test this year in the Inaugural PRO Cup Challenge, a new competition that will see the participants judged on their ability to put together a marketable, creative and replicable build.
The four PRO Council members—Brandon McNew, Altered Garage; Cristina Jorge, Specialty Automotive Treatments; Josh Poulson, Auto Additions; and Dino Perfetti, Automotive Concepts—have all undertaken projects under these stringent guidelines and are currently putting the finishing touches on their vehicles in preparation for the final reveal at this year's SEMA Show in November.
In the run up to final judging, THE SHOP Magazine will be speaking with each of the contestants to get their perspective on the competition.
Get Cristina Jorge's Thoughts on the PRO Cup Challenge
For Dino Perfetti and the Automotive Concepts crew, the goal isn't necessarily to win the challenge—although he certainly wants to. As the chairman of PRO Council, his aim is to help out his fellow restylers.
Automotive Concepts has had plenty of success selling packages to dealerships in Automotive Concept's 30-plus year history. The PRO Cup Challenge, he says, gives other restylers around the country an opportunity to follow the four competitors' leads.
"This has tremendous upside for many SEMA member companies," Perfetti said. "Restylers can go back to their markets and reproduce these vehicles with the design work already completed."
Like the other competitors, Perfetti says that a well-designed package starts with identifying a suitable base vehicle.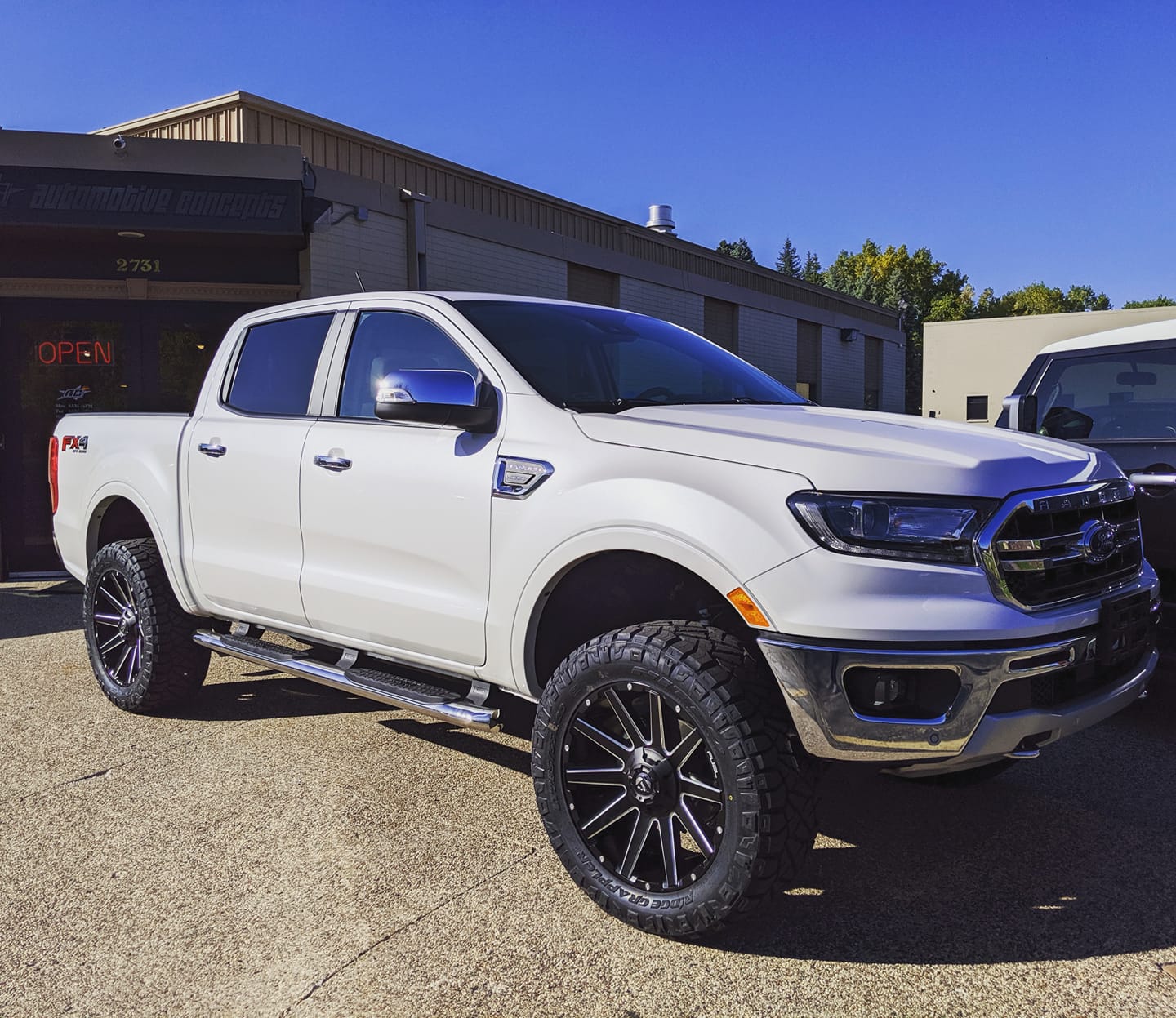 "Our biggest opportunities as a restyler comes from the walk between trim levels," he said. "A fair amount of consumers will realize they don't need the fully loaded model F-150 Platinum, for example, where an XLT model with some of their desired upgrades may become a substantial savings on their monthly payment."
To stay on top of which vehicles might make for good candidates, as well as what to install on the vehicles, the Automotive Concepts team keeps tabs on trends in the market and which vehicles are gaining in popularity.
But another important step, one that Perfetti says has brought his shop lots of success, is getting those vehicles in front of consumers.
A specific outlet that has worked well for Automotive Concepts, Perfetti says, are new car shows—specifically the Twin Cities Auto Show.
"We will fully outfit in excess of 50 vehicles to create a concept called 'The Custom Garage,' [for the show]," Perfetti said. "This allows us to hear firsthand from consumers in our market what things they're looking for to enhance their driving experience."
And that opportunity, he says, is invaluable, especially when fewer and fewer people are heading to dealerships to buy cars.
"There are 76 new car shows each year across the country and in excess of 8 million people attending these events," Perfetti said. "With the way new cars are more and more purchased online, and the average consumer only going to 1.2 dealerships before making their purchase, it's even more important for us to get the consumers out to see what can actually be added to their vehicle."
It also helps Automotive Concepts drum up some business.
"A fair amount will sell during the show or shortly after, so we get all the reorders," Perfetti said. "And the goal is to keep that going all year-round, building these packages over and over again."
Same goes for vehicles on the showroom floor.
"A big part of our success comes from showroom vehicles. Consumers can see what can be done to a showroom vehicle and drive it home instantly," Perfetti said. "And in a lot of cases, the vehicle we have on that show floor may be the wrong color, the wrong engine size, so it creates additional sales for us to reproduce that stock unit."
And all of that feedback has led to Automotive Concepts identifying a trend that doesn't revolve around a specific product or aesthetic.
"One of the biggest trends we've seen is consumers wanting to match the vehicle to their lifestyle," Perfetti said. "If it's hanging out at the soccer complex during tournaments on the weekends or using it as the family camping vehicle, we want to offer the amenities that will enhance their experience."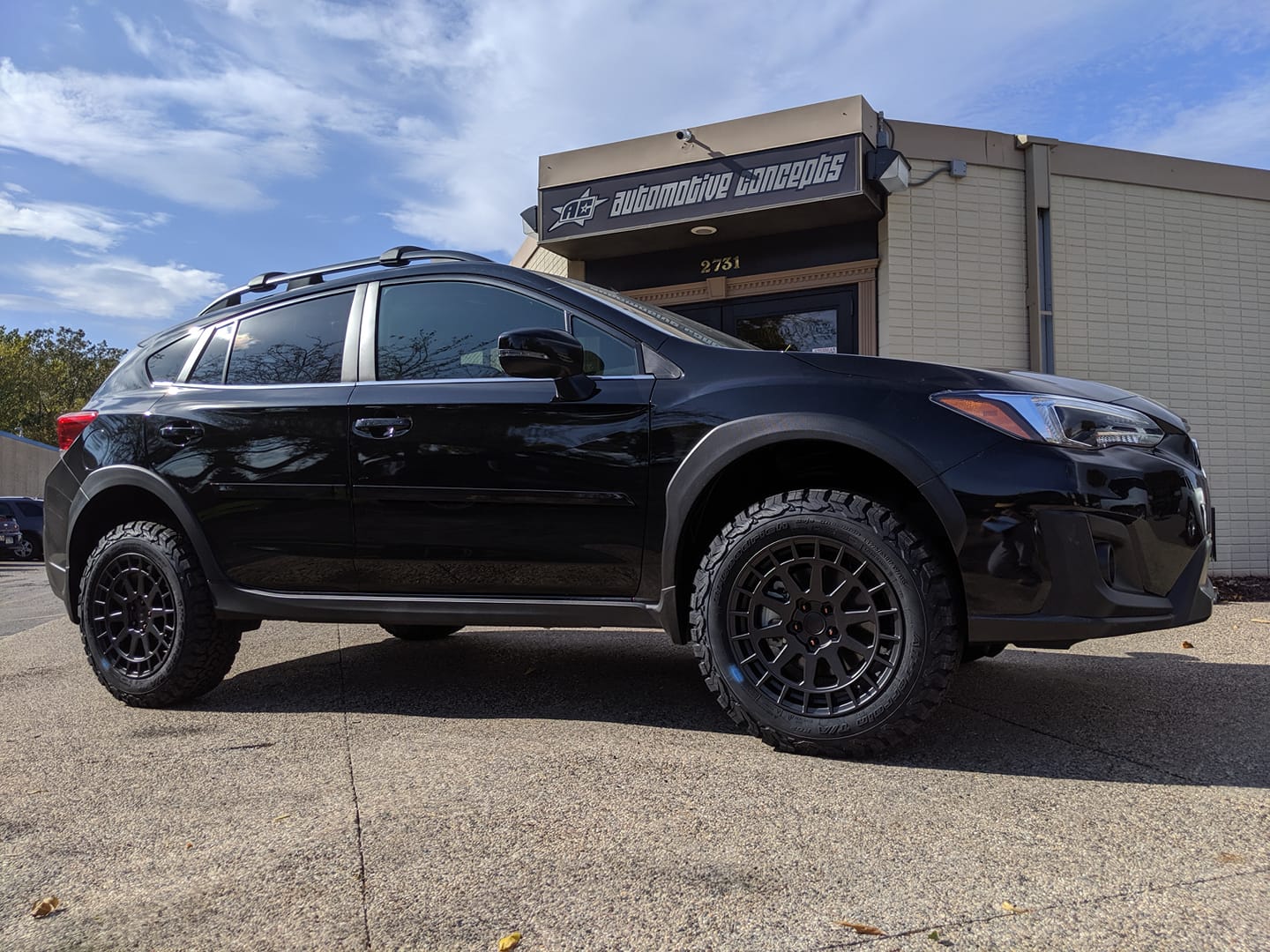 That's the approach the Minnesota shop took with their Challenge vehicle, Perfetti said, giving other restylers a model for a unique but easily replicable package to begin selling themselves.
But Automotive Concept's design also leaves some wiggle room.
"The package content that we chose and the package name we assigned to our vehicle can be carried across several other models," Perfetti said. "It will carry itself across several other vehicle manufacturers and models. Now they're not limited to the vehicle that we chose."
And with any luck, that will further encourage other restylers to take those designs back to their shop and start getting them in front of dealerships in their market.
If that happens, Perfetti said, then they can deem the inaugural PRO Cup Challenge a success and hopefully build upon the contest for 2020.
"The success will show at the 2020 SEMA Show in how this program was expanded upon. With this year being four entries, we hope to have eight to 10 [entries next year]," he said. "The increase will be based on the amount of inquiries we get, but more importantly, how many of these packages are reproduced in the next four to 12 months. It all comes down to generating revenue for SEMA member companies. That's what we're out to do: generate revenue."
Although what happens over the course of the next year is by no means set in stone, Perfetti is certain of one thing: that each of this year's participants will show up with an exceptional build.
"I know there will be some tremendous thought and talent put into all four of these vehicles competing," he said. "But there will be something in one of them that will set it apart from the rest and earn it the trophy."
For more information about the PRO Cup Challenge, including when and where to see this year's contenders, click here.