Features
Honda Debuts Hybrid CR-V Test Car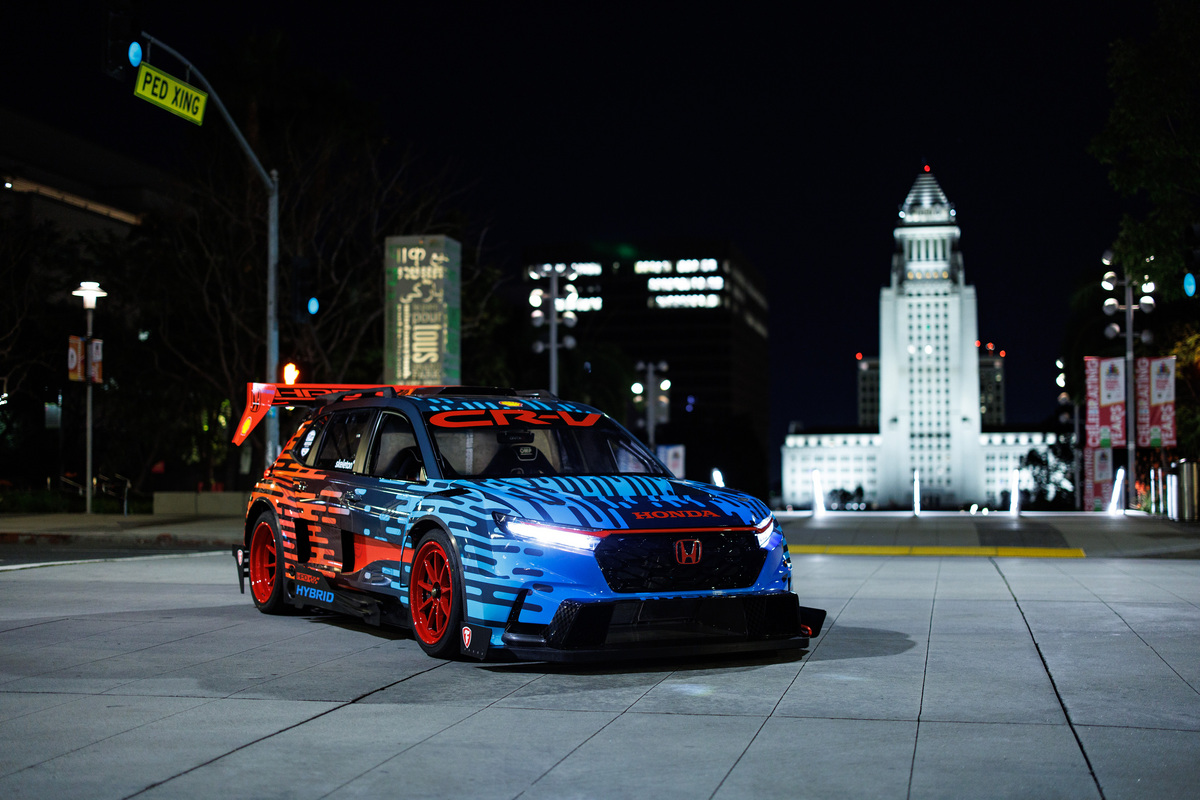 While hybrid power units officially debut in the NTT IndyCar Series in 2024, race fans will be treated to a sneak preview of the incoming technology with the debut of the Honda CR-V Hybrid Racer at the upcoming Firestone Grand Prix of St. Petersburg, the automaker announced.
"This project vehicle is an Indycar 'beast' in Honda CR-V 'sheep's clothing'," said David Salters, president and technical director for Honda Performance Development, the North American racing arm of American Honda and Acura. "The CR-V Hybrid Racer is our 'rolling electrified laboratory', to investigate where the talented men and women of HPD and Honda could go with electrification, hybrid technology and 100% renewable fuels."
Conceived and designed by the engineers at Honda Performance Development (HPD) in California and designers from the North America Auto Design Division (NAAD) of American Honda; then built at Honda Automotive Development Center (ADC) in Ohio by the Honda of America Racing Team (HART); the CR-V Hybrid Racer places a 2.2-liter twin-turbocharged, electrified Honda V6 INDYCAR power unit and transmission under 2023 Honda CR-V Hybrid bodywork to create the "rolling laboratory" for the continued development of electrified technology by Honda and HPD, the company's engineers said.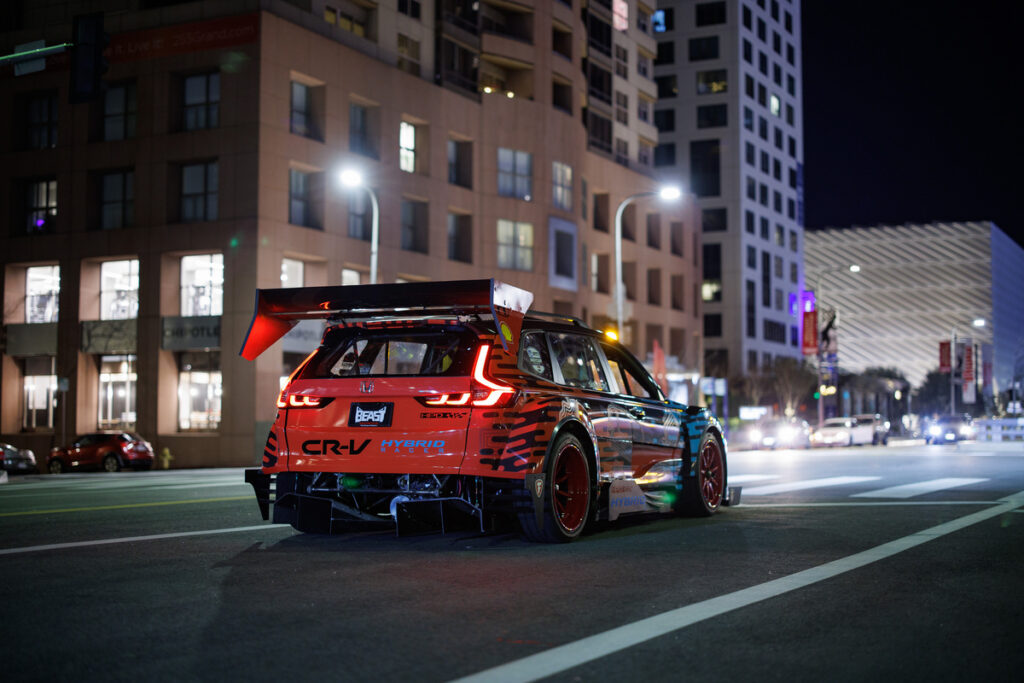 The CR-V Hybrid Racer runs on Shell's 100% renewable race fuel; and features Skeleton Supercapacitors and Empel MGU hybrid motor technology.
The Chromoly steel tube chassis of the Honda CR-V Hybrid Racer is clothed in suitably "hybrid" bodywork designed by NAAD. From the beltline up, the Hybrid Racer utilized a standard production sixth-generation CR-V steel body, including the glass windshield, windows and even the sunroof.  The lower half is of carbon-composite construction, incorporating a massive front splitter and louvered, flared fenders. An equally large rear wing and butterfly half-cut doors on either side for the driver and passenger complete the bodywork, Honda said.
The finished Honda CR-V Hybrid Racer is clothed in a one-of-a-kind wrap, designed by Lili Melikian, senior exterior designer. While under development, the project carried the code name "The Beast," with looks reminiscent of the silhouette GT racing and Group B rally cars of the 1980s and 90s, Honda designers said.