Features
Hollywood Hot Rods Gets a New Home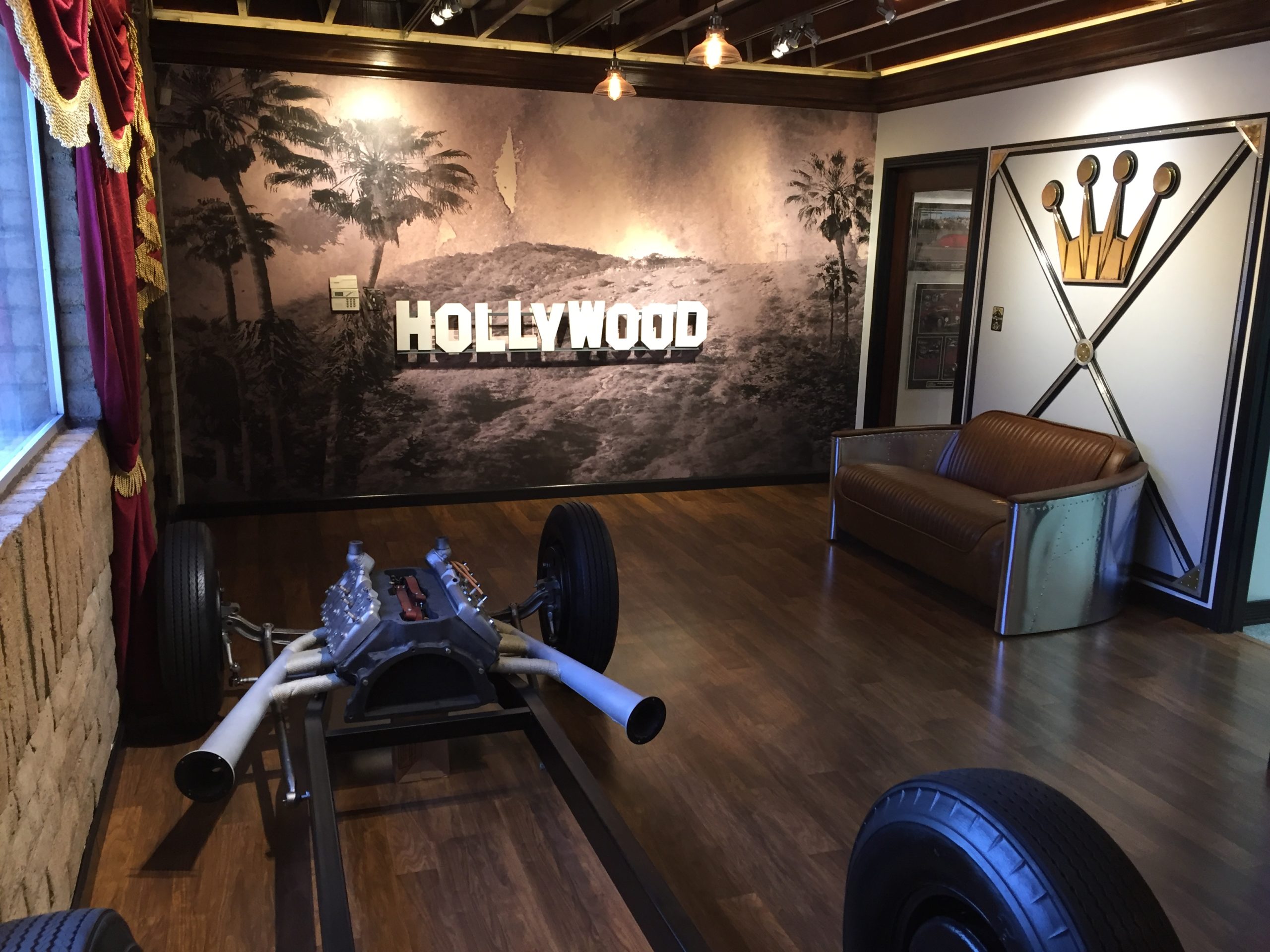 Editor's Note: The following excerpt was taken from an article appearing in the August issue of THE SHOP magazine, mailing soon. Read the whole article in print or digital.  
There are few more famous builders than Troy Ladd, owner of Hollywood Hot Rods, who recently moved into a new space and continues to garner accolades with his own take on traditionalism.
Unlike most hot rod builders, Ladd began his second career after studying business and obtaining a bachelor's degree from Vanguard University in Costa Mesa, California. While he enjoyed building cars in his spare time, he was not happy in a white-collar corporate job and consequently took the plunge in 2002 to exit corporate life and open his own shop in Beautiful Downtown Burbank.
Naming it Hollywood Hot Rods was all part of Ladd's big plan as he knew that selling T-shirts and other merchandise containing the word Hollywood made marketing sense. He was right. His shirts became the No. 1 selling brand in the Petersen Automotive Museum in Los Angeles.
Ladd's first shop in Burbank had an unassuming facade located on a small street that ended at Interstate 5. Unfortunately, that building, like so much of Los Angeles, is slated for redevelopment and Ladd spent has the last couple of years looking for a suitable building to buy.
Eventually he found a 4,300-square-foot facility not too far from his old shop at 2617 N. San Fernando Boulevard, Burbank.
The new Hollywood Hot Rods is compact but there's room enough for offices and a meeting space above the workshop that accommodates about eight cars. We've visited several times recently and there's always cool stuff to see and Ladd welcomes visitors.