Features
Highlights: NMRA Wraps Up 20th Season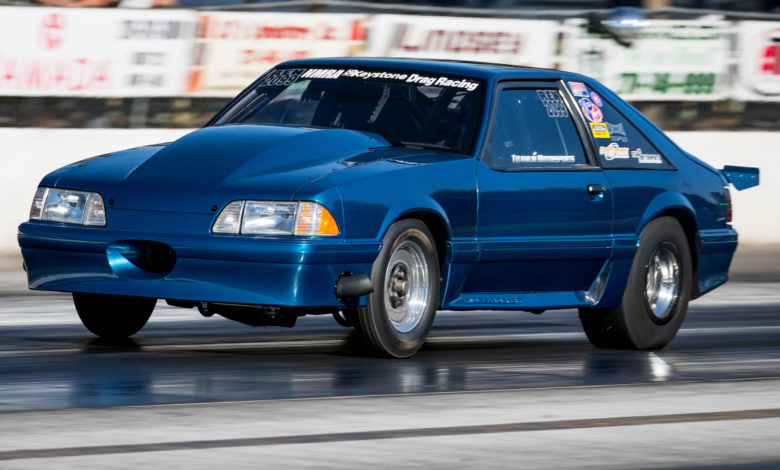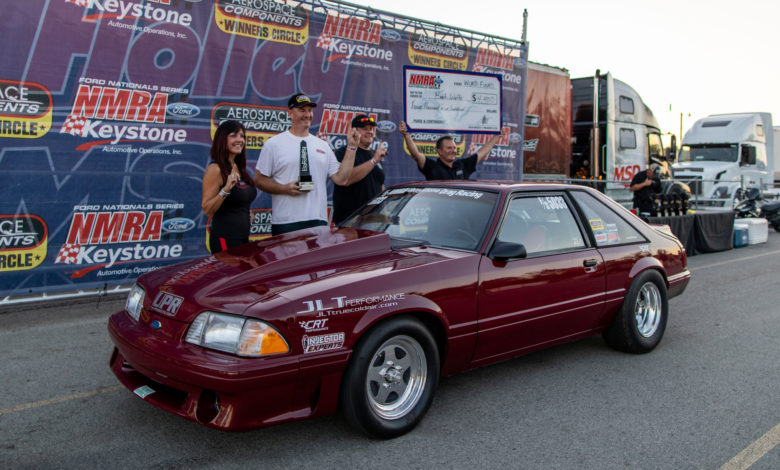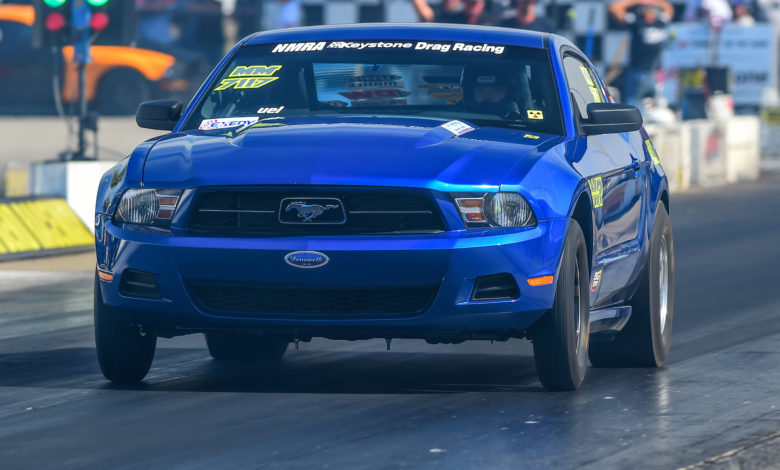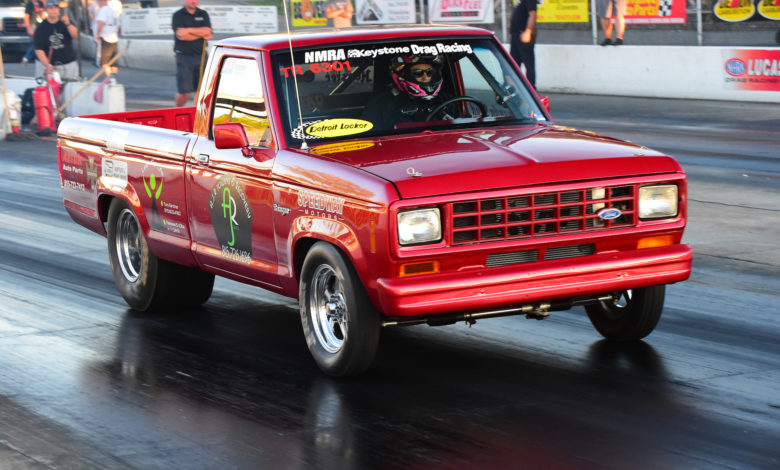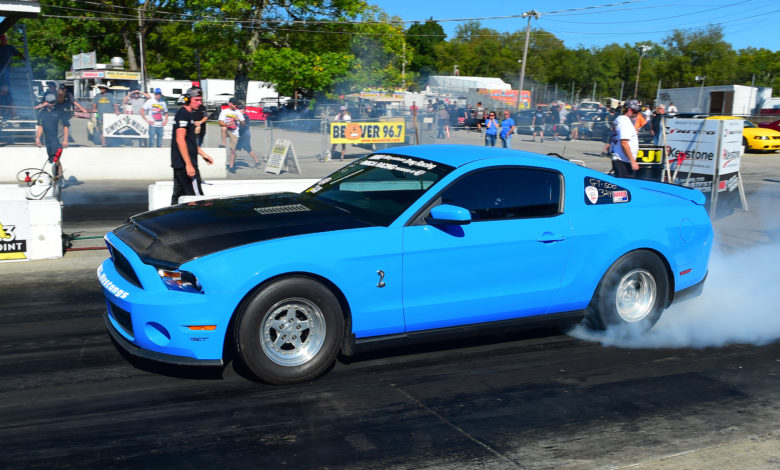 The sun has set on the 2018 NMRA drag racing season and on 20 years of NMRA All-Ford World Finals competition at Kentucky's Beech Bend Raceway Park. Tons of sunshine and great racing allowed the year to wrap up with wins celebrated in the Aerospace Components Winner's Circle at the 20th Annual Nitto Tire NMRA World Finals Presented By Holley EFI.
Highlights from the event and season include:
Andy Manson topped the qualifying order in VP Racing Fuels Street Outlaw with his 1996 Mustang by cruising the 1/8th mile  in 4.281 at 175.64 mph. Manson maintained his momentum through to the finals where he met with Alton Clements of Central, South Carolina. Both men left the line hard, but Clements in his newly-acquired 1992 Mustang got the hole shot win on a 4.342 at 167.28 mph blast over Manson's 4.333 at 169.47 mph effort  to capture the NMRA Victor trophy. Manson was crowned the champion for 2018.
In Edelbrock Renegade, Tony Hobson of Moscow Mills, Missouri, took the top spot in qualifying on his 7.407 at 186.56 mph trip with his JPC Racing 2014 Mustang. As the elimination rounds whittled down the contenders, it came down to Hobson and the No. three qualifier, Bob Cook of Mokena, Illinois. Cook and his 1990 Mustang had the reaction time advantage to cross the finish nearly 2 seconds in front as Hobson struggled to maintain traction. Frank Varela, meanwhile, went out in the semi-finals but still won the overall season championship for the category earlier in the day.
It was Texan Danial Pachar of Triangle Speed Shop leading the pack in ProCharger Coyote Modified with a 7.601 run at 172.67 mph in his 2004 Mustang. Pachar used his advantage to take out James Meredith in round one of eliminations, then went on to go 7.728 at 176.40 mph and defeated Haley James in the finals for the event win. Meredith, however, secured the 2018 ProCharger Coyote Modified season championship along the way so it was a win-win situation for the two racers.
In Steeda Autosports Limited Street, Sondra Leslie was the quickest qualifier as she ran the quarter mile in 8.572 at 158.73 mph with her1985 Mustang. Once the show got started, it was all about Michael Ciborowski of Trenton, Illinois, as he powered through the first three rounds to meet Matthew Williams in the finals. There, Ciborowski stopped the clocks in 8.733 at 155.10 mph with his 2014 Mustang and continued on through to the Aerospace Components Winner's Circle to celebrate not only his win but also his championship.
Running a 10.187 at 130.69 mph pass during qualifying, Indiana-based driver Darin Hendricks sat at the top of the competitive G-Force Racing Transmissions Coyote Stock class once the order was finalized. Despite going out midway through eliminations, Hendricks was deemed the season champion while Steve Kurmchak of Clarksburg, Maryland, persisted and stayed in the game to the finals. The No. 2 qualifier saw Jacob Lamb in the other lane, and even though Lamb had the lead at the start, Kurimchak's 2001 Bullitt powered past to take the stripe and the win with a 10.267 at 128.76 mph time slip.
Mike Bowen of Girard, Pennsylvania, inked his name next to the No. 1 spot in Richmond Gear Factory Stock thanks to a quick 10.286 at 130.19 mph run from his 1971 Maverick. Eliminations was a marathon of mayhem as all the drivers worked to chase the win, but it came down to Bart Welte and Dan Ryntz in the finals. Both men were piloting 1989 Fox body Mustangs, but it was Welte from Findlay, Ohio, who used his starting line advantage to find success despite his slower 10.384 at 127.51 mph run against Ryntz, who ran 10.358 at 128.29 mph but still managed to capture the championship for himself.
The large ARP Open Comp category saw Maynardville, Tennessee, resident Tim Hamilton, cut a perfect 0.000-second reaction with his 1937 Ford time during quality to wind up in the number one spot. The competitive eliminations competition ultimately pitted Steven Daniels of Valdosta, Georgia, against Brandon Rice in the finals. Aiming for a 10.75 number, Daniels had the lesser of two evils in a double break-out situation and illuminated the win lights in his lane. Championship honors, however, were awarded to Gordon Harlow for his outstanding performances throughout the season.
Hailing from Elwood, Illinois, Amanda Saad cut a quick 0.002-second light in qualifying to put her 1983 Ranger into the No. one position for Detroit Locker Truck & Lightning. Saad's success continued as she took home five straight wins to finish the weekend against Mike Motycka in the finals. Randy Conway, who went out in round three of eliminations, wound up earning enough points to be named the season champion for the third year in a row.
With a near-perfect 0.002-second reaction time, Johnny Rusch from Chicora, Pennsylvania, lead the qualifying list in his 2006 Mustang in Exedy Racing Clutches Modular Muscle. Next in eliminations was Becki Cram of Avon, Indiana, who enjoyed the spotlight as she expertly drove her 2010 Mustang through five rounds of punishment to go home a winner over Andy Russell in the finals. The new champion of the class is Jason Henson.
Roush Performance Super Stang's 14 drivers all fought hard in qualifying, but Lebanon, Tennessee-based racer Darren Dryer's 0.01-second light put him at the top of the pack. Later, in the finals, Marvin Knack of Lexington, Illinois, made a big push and put his 2011 Mustang into the Aerospace Components Winner's Circle when he defeated Andy Ransford by going closer to his 11.81 dial-in, while simultaneously finalizing his title as the champion for the season.
In Race Star Wheels Ford Muscle competition, Bryan Parker of Centerburg, Ohio, was just 0.002-seconds off his index of 11.502 to score the coveted No. one qualifier honors. Parker had to pack it up after round two, but went home knowing the championship was his and his alone. As eliminations continued, Kentucky-based racer Alan Mackin and Kevin McKenna were the final pair for the day. Great reaction times from both meant it was a close race, but the win was awarded to Mackin.
Qualifying for Hellion Turbo Coyote Shootout saw Florida's Justin Jordan leading as his 7.026 at 198.61 mph hit put him and his 2014 Mustang well ahead of the field. Jordan proved he deserved that No.one beside his name as he went on to win three rounds of eliminations in a row to earn his final win TCS of the season.
In the specialty shootout Weld Racing Terminator vs. GT500 battle, the quickest man on the property was Keith Rhea of Durry, Pennsylvania. Rhea ran his 2004 Cobra out the back door going 7.304 at 193.38 mph, but was defeated in round three while Randy Thomas and Lawrence Thomas were left to battle it out in the finals. Ultimately, it was Randy Thomas running quicker, going 8.392 at 163.87 mph in his 2010 GT500 to send Lawrence's 2004 Cobra back to the pits.
The Race Pages Bracket classes were filled with fierce drivers and stiff competition, but it was Derrick Cornish of Lawrenceburg, Kentucky in his 1987 Mustang who took the win outright in Bracket 1 when he defeated Tony Brock, while Jacob Young, also out of Lawrenceburg, did the same in Bracket 2 in his 1991 Mustang over Jason Gregory. Finally, in Bracket 3, it was Mike Moistner of Dublin, Indiana, who was the big winner thanks to a respectable run from his 1985 Mustang to take out John Golliday along the way.
Troy Eaton was named the overall winner of the QA1 True Street escapade when he averaged 8.370-seconds across his three quarter-mile runs and Nicholas Shortridge took the runner-up honors with his 9.240-second average. Mike Niehaus won the 9-second group on an average of 9.623, while Andy Vaughn capture the 10-second win on an average of 10.023. For the 11-second club, it was Kenneth Hilliard averaging 11.046-seconds to take the lead and Nickelus White winning the 12-second bunch with his 12.042-second average. Other winners included Ron Hayden (13-second), Logan Johnson (14-second), and Denny Alvey (15-second).
The quickest eight stick-shifted cars from QA1 True Street were invited back to run the special Tremec Stick Shift Shootout. With qualifying set based on the averages from True Street, Nicholas Shortridge had the advantage with his 9.240-second average seconds. Going out in the semi-finals, Shortridge left the door wide open for Jeff McCool of Galloway, Ohio, and his 1981 Mustang to cruise on through to glory as Bob Myers settled for runner-up honors. As the victor, McCool also won a McLeod clutch while Tremec also gave $100 to the first 25 entries to True Street.
In ZP Performance Steering Outlaw True Street, a no-time street legal competition, Tim Oswalt of Lake View, Alabama, proved to be the quickest of the bunch when he turned the win light on in his lane against David Capps in the final round of the exciting showdown.
The NMRA Keystone Automotive drag racing season will resume next March at Florida's Bradenton Motorsports Park.