Features
Hennessey Completes Development of Venom 775 Ford F-150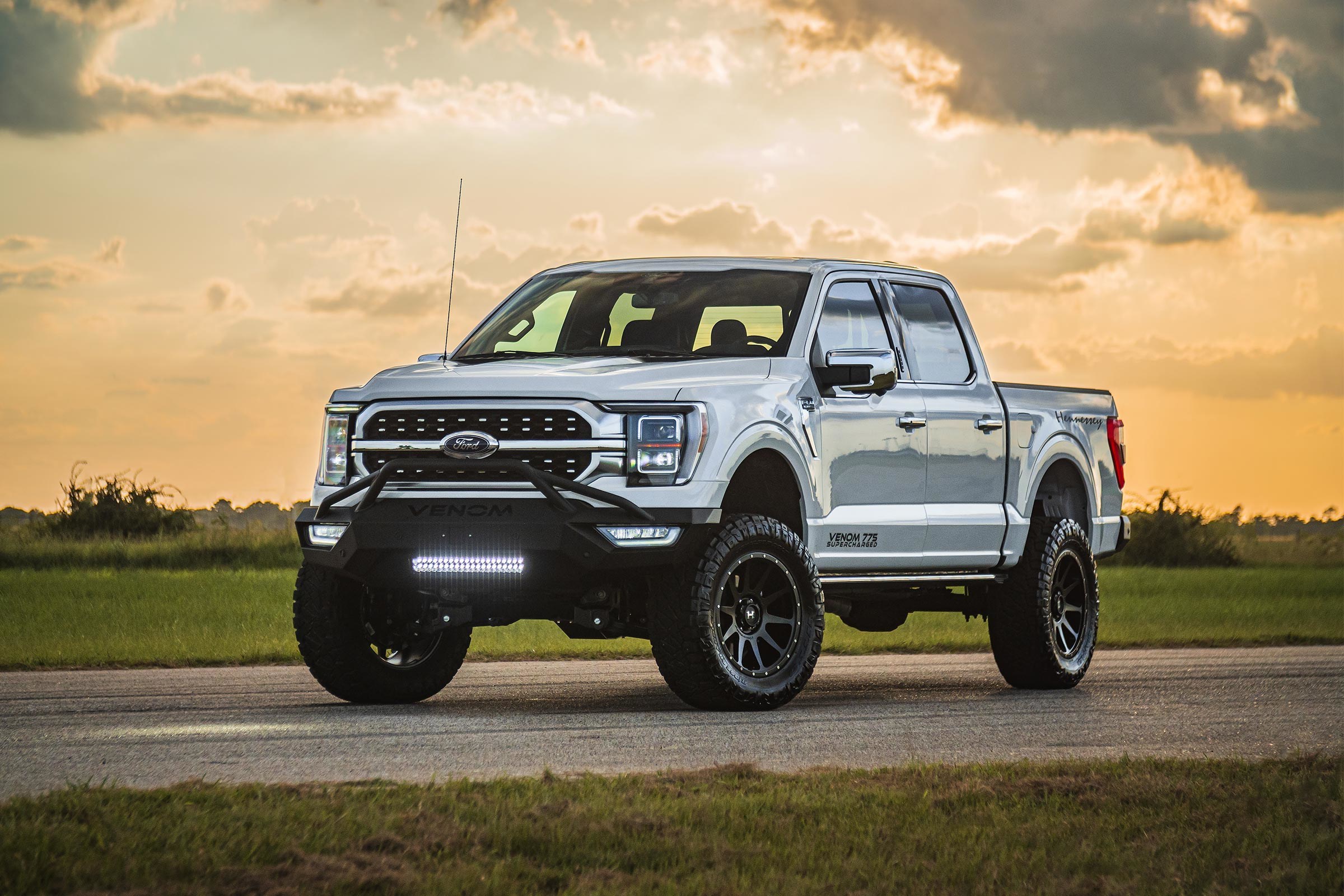 Hennessey Performance Engineering (HPE), the Texas-based hypercar manufacturer and high-performance vehicle builder, has completed the development of its Ford-based Venom 775 F-150, the company announced.
The Hennessey engineers have almost doubled the output of the F-150's 5.0-liter V8, adding 375 horsepower to the stock model's 400 horsepower. A 3.0-liter twin screw supercharger and new intercooler system, plus upgrades to the air filtration, throttle body and engine management systems account for the boost in performance. The new model, which is now in production at Hennessey's Sealy, Texas, headquarters ramps up the torque to 685 lb.-ft., a full 275 lb.-ft. above the stock V8's 410 lb-ft.
The Hennessey team also elevated the F-150's off-road performance with an off-road upgrade that adds integrated front and rear Venom bumpers, a front LED bar, a 6-inch lift and 20-inch Hennessey 10-spoke wheels wrapped in 35-inch off-road tires. The Venom 775 is capable of both RWD and 4×4 modes.
John Hennessey, company founder and CEO: "HPE engineers have delivered with more horsepower, more torque and more capability. I could not be more pleased," said John Hennessey, company founder and CEO.
Just 100 of the Ford-based super trucks will be built by HPE engineers in Texas. The result of the upgrades sees the new Hennessey Venom 775 sprint to 60 mph in 3.9 seconds, while a quarter-mile sprint takes just 12.0 seconds at 117 mph.