Features
Hennessey Debuts Performance Package for V8-Powered GM SUVs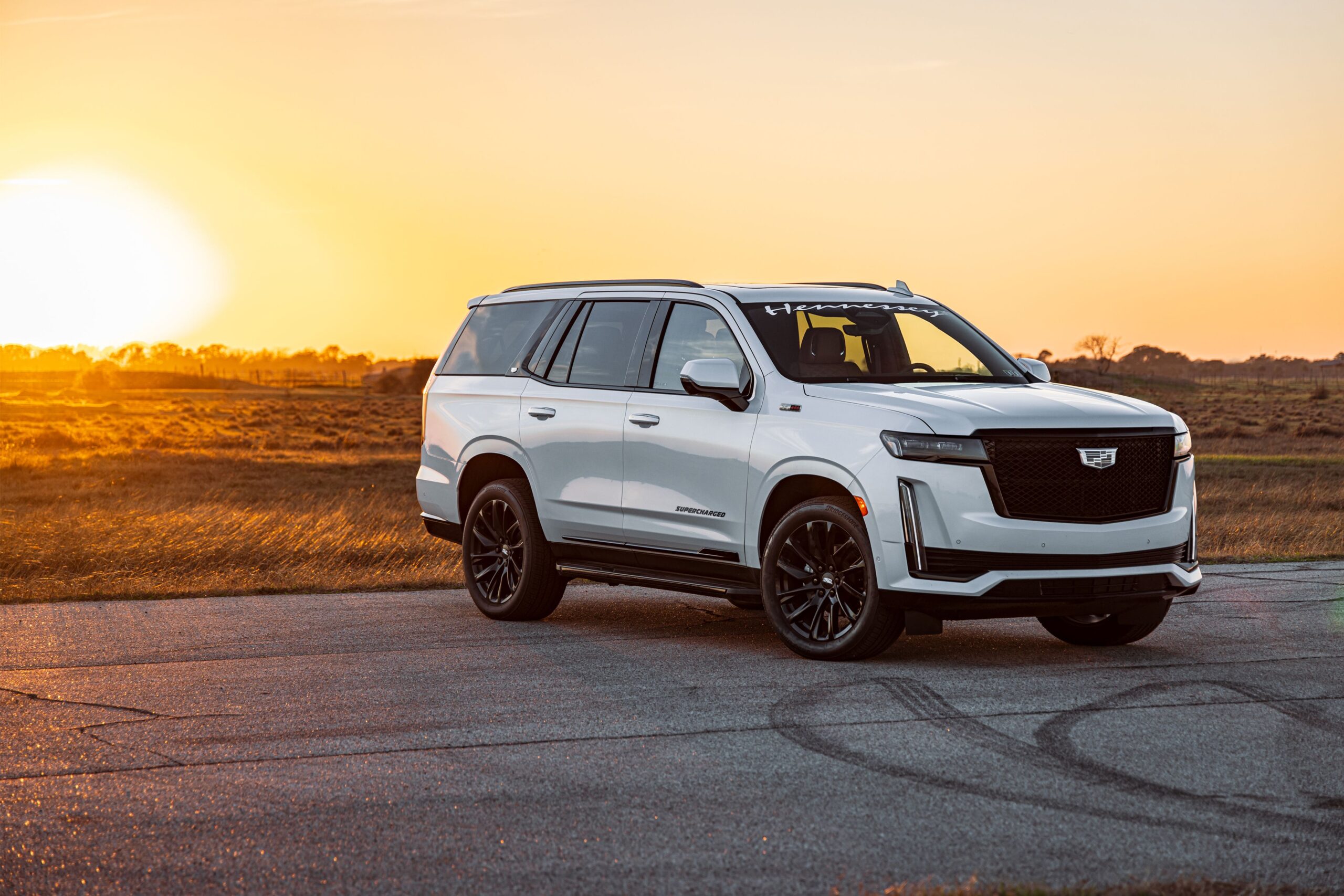 Hennessey, the Texas-based hypercar manufacturer and high-performance vehicle creator, has released a new performance upgrade package for the Cadillac Escalade, Chevrolet Suburban, Chevrolet Tahoe and GMC Yukon, the company announced.
Hennessey's boost in output for vehicles with the GM 6.2-liter V8 increases the power from the 420-hp factory rating up to 650 hp.
The package will see Hennessey's engineering team fit GM's 6.2-liter V8 (L87 EcoTec3) with a 2.9-liter supercharger, high-flow intake system, high-flow intercooler and a crankcase ventilation system. In addition, Chromoly pushrods are installed, and the engine management software is updated with HPE engine management calibration. Lastly, a stainless steel cat-back exhaust system (retaining stock exhaust tips) is installed. The result is a dyno-proven 650 bhp and 658 lb-ft of torque, Hennessey engineers said..
During development, the 'Hennessey Supercharged H650 Escalade' achieved 0 to 60 mph in 5.3 seconds. Likewise, the quarter mile run timed in at just 13.5 seconds – a full second quicker than stock, Hennessey designers said.
Hennessey's 'H650' upgrade fits a range of GM SUVs equipped with the 6.2-liter V8 – irrespective of trim level. These vehicles include the model year 2021 and onward Cadillac Escalade, Cadillac Escalade ESV, Chevrolet Suburban, Chevrolet Tahoe, GMC Yukon, and GMC Yukon XL.
"Our team is very excited about this supercharging development for GM's 6.2-liter V8, as it offers a huge audience of GM SUV owners the ability to bump power by an impressive 230 horsepower – that's a 55 percent increase in power," said John Hennessey, company founder and CEO. "Additionally, the improved torque increases drivability at all speeds and enhances towing. The H650 upgrade literally transforms sedate family SUVs into performance vehicles."