Features
Hardcore Heat and Sound Management Solutions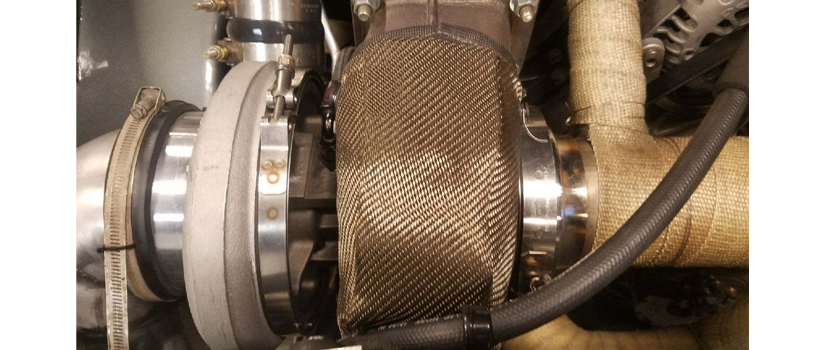 Heat and sound insulation products can provide solutions to problems customers know they have but aren't sure how to easily (and cost-effectively) solve. This makes them a great opportunity for shops, jobbers and retailers to provide customers with supplemental solutions for a variety of challenges, whether performance- or appearance-based.
Shops can create new sales revenue on existing projects, as well as acquire new customers, by understanding and recommending the benefits of the various heat and sound insulation products currently on the market.
A myriad of products are on the market to help control heat and sound-some for more than 30 years-with proven results that shops can count on to educate customers on the importance of harnessing heat and the ease of deadening road and engine noise.
About this Sponsored Content
After developing new products that best utilize the pliability and durability of basalt, while capitalizing on Thermo-Tec's proven designs, the Rogue Series of exhaust wraps, turbo covers and heat shields was added to the Thermo-Tec product line in January 2018. The new Rogue Series' volcanic basalt rock material is more resistant to showing wear and tear, making it a new option for applications where the customer values the cleaner appearance of a brand-new wrap or turbo cover.
Below are three popular ways shops can upsell heat insulation and sound deadening on current projects, as well as best practices for educating new customers on the benefits.
Opportunity 1: Complete a quality restoration with sound deadening products-¦ for an easy touch the customer will thank you for.
A lot of restorations (especially popular projects like C10 pickups) focus on updating suspension, installing new engine components and changing interior features such as gauges and upholstery.
But shops should also educate customers on the importance of installing sound deadening products to decrease inside noise. They will be sure to thank you after the first time they take their newly-restored vehicle on the road.
Sound deadening products have come a long way in recent years, and new options like the Thermo-Guard FR provide both heat insulation and sound deadening: it reduces sound, absorbs vibration, protects from radiant heat and provides an extra layer of insulating padding. Plus, heat and sound deadening products are typically very easy to apply and can be trimmed to fit anywhere.
Opportunity 2: Increase horsepower even more on an aftermarket exhaust system install.
Chances are, if you're installing headers on a customer's vehicle, the goal is to increase horsepower and performance. Wrapping the headers with an exhaust insulation wrap is an easy way to reduce under-hood temperatures and increase exhaust scavenging. Most exhaust insulating wraps on the market can withstand continuous heat of up to 2,000 degrees.
A common customer concern with exhaust insulating wraps is over-insulating a new exhaust system. Thermo-Tec's exhaust wraps contain a coating called TCT that's specifically designed to conduct heat evenly across the wrap's surface. This coating controls heat build-up and dissipation, which prevents the effects of over-insulating headers.
Another common customer objection to exhaust insulating products is the wear and tear they begin to show. Day-to-day use and other factors like liquid spills and abrasions can make an exhaust wrap lose the clean, sleek appearance it had the day it was installed.
Customers can utilize Hi-Heat Coating sprays in conjunction with exhaust wraps to help protect the wraps from abrasions, harmful fluids, dirt, grime and water. The coating is sprayed on after the wrap is installed and adds a layer of protection for the underlying wrap.
Opportunity 3: Give old-looking components a quick, easy and cost-effective makeover-that lasts.
Many customers are not ready to buy and install new headers or other performance products but are looking to update the appearance of their existing parts-eliminating the signs of use and abuse on headers and pipes for example.
New heat insulating products, made from a volcanic rock called basalt, have been tested and proven to resist signs of use over time. Wraps, pipe shields and turbo covers are currently available and are an alternative solution for customers who are looking to both benefit from aftermarket heat insulation products and give their vehicle's engine components a sleek look that will last over time.
Thermo-Tec's newly released Rogue Series offers both Carbon Fiber and Ricochet Black options in basalt exhaust wraps, turbo covers and pipe shields and is currently available for dealer inquiries.