Features
Hagerty & Skip Barber Racing School Join Forces to Help Save Driving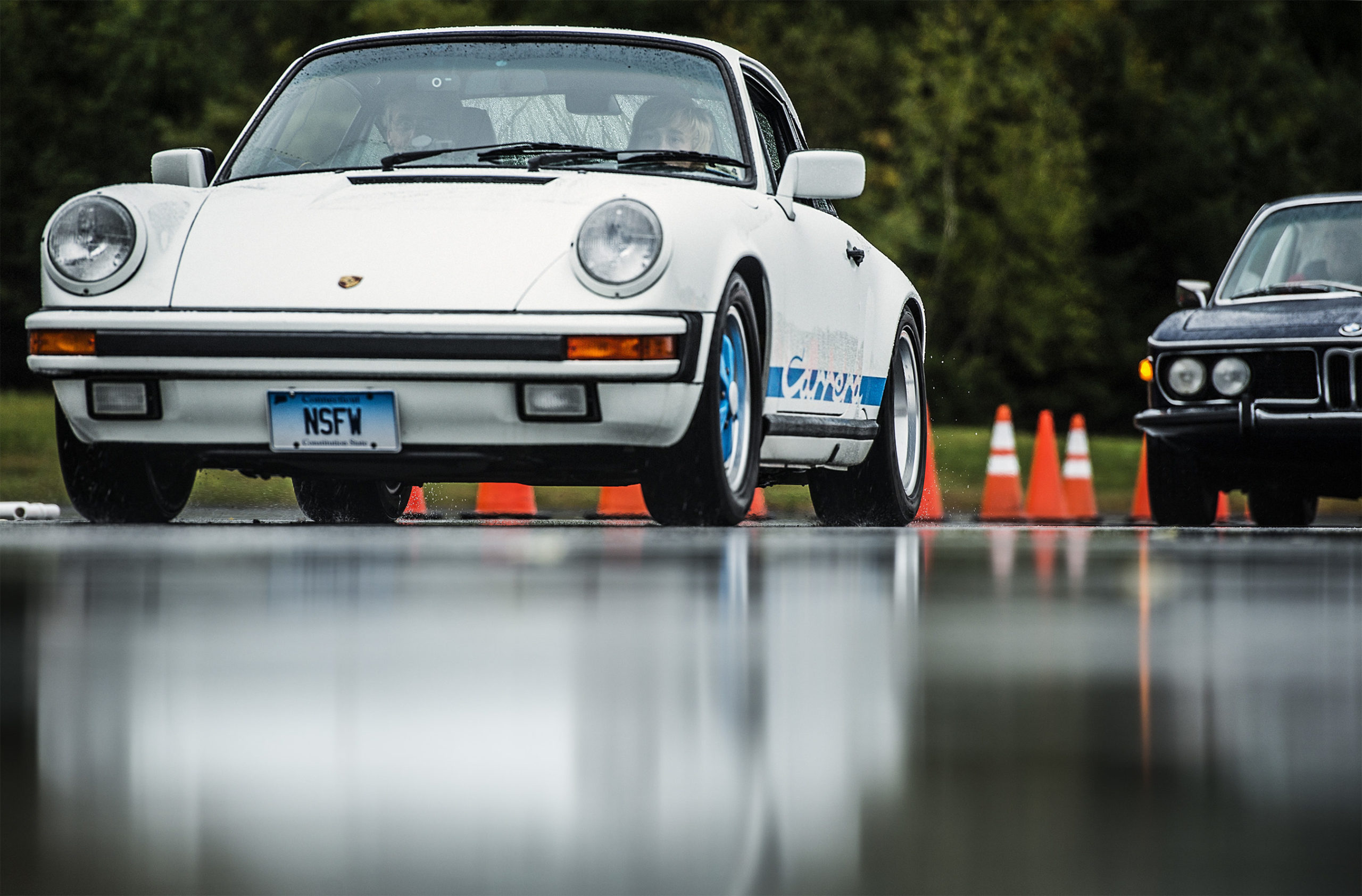 As part of its ongoing mission to save driving for future generations, classic car insurance company Hagerty is partnering with the Skip Barber Racing School to introduce the Hagerty Driving Academy-a series of 40 events nationwide that teach safe, proficient driving skills and the art of shifting a manual transmission while sharing the excitement of being behind the wheel of fun cars.
"Hardly anyone teaches driving a manual transmission anymore," said McKeel Hagerty, CEO of Hagerty. "But we think it's a fantastic skill for all drivers to have. We also think they need experience in the kind of crash avoidance techniques that Skip Barber Racing School excels at teaching. This partnership is all about safety, education and fun."
Participants will take part in vehicle avoidance exercises such as panic breaking and emergency lane changes, as well as how to properly correct a skid, practice slides and recoveries, and the basics of operating a manual. They will also be introduced to performance driving on an autocross course and will spend time behind the wheel of a variety of classic cars.
Hagerty said the partnership fits nicely with its mission to save driving and preserve automotive heritage as the world inches toward driverless technology.
Anthony DeMonte, CEO of SBRS, said Hagerty will "make a perfect addition to the Skip Barber Racing School family, as they are known for their longtime influence and dedication to the car enthusiast community. We anticipate this partnership bringing high-quality education and experiences to thousands of drivers for years to come."
A series of more than 40 events will be offered annually at iconic tracks including Road Atlanta, Lime Rock Park, New Jersey Motorsports Park and WeatherTech Raceway Laguna Seca.