Features
Growing Speed Shop Keeps Family Feel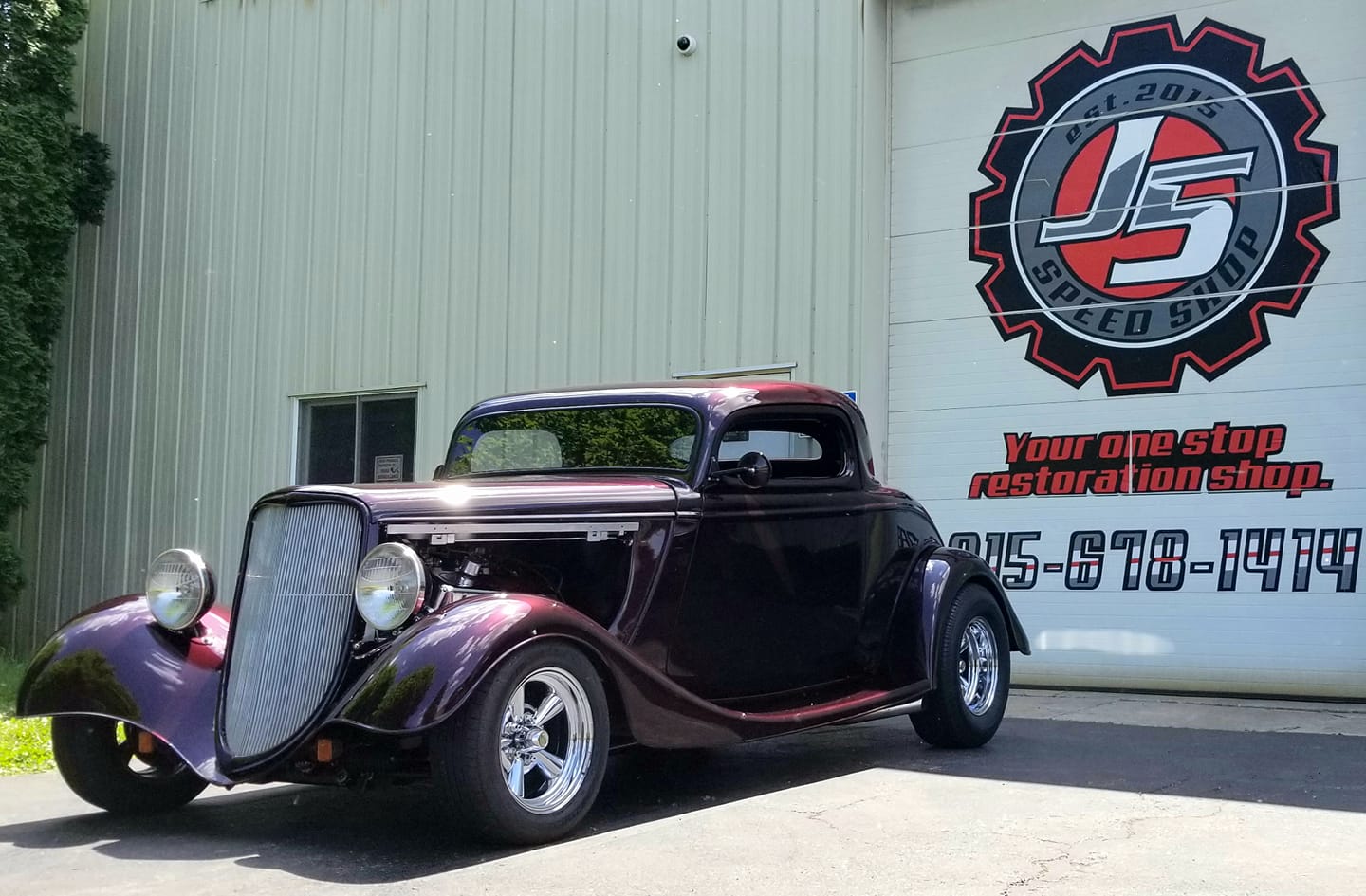 J5 Speedshop, located in Richmond, Illinois, has grown quickly since it opened six years ago.
Expanding from 5,000 sq.-ft in 2015 to its current 14,000 sq.-ft site, the shop is a full build and restoration facility, but owner Jay Buchanan doesn't want to give up its "Mom and Pop" vibe. Although it's easy to keep that family feel when Jay's father and brother also work beside him.
In 2015, Buchanan decided the timing was right to set up his own shop, and while he is most proud of his chassis fabrications, he proudly claims to work from "chassis design to clear coat."
His 1968 C-10 truck shows off his pro-touring style on a long bed truck. Buchanan admits that not many builders work on the LWB models, so that makes his work more challenging. Buchanan feels that his trucks can "win trophies on Sunday and haul plywood on Monday."
Presently, Buchanan has six full builds in the shop and four vehicles in for light work. He recognizes that for his shop to succeed, he needs to be a production shop that gets work done on time but also wants his customers to have as much fun during the build as they will with the finished product. There is a "build for every budget," Buchanan says, and he wants to help a young adult with a modest budget just as much as a more established customer with a fatter wallet.
Buchanan suggests that shops should strive to have their customers leave with a positive outlook. He adds that shop owners should hit their marks and that "small goals are the best goals." He hopes to continue attending shows and building his J5 Speedshop brand and reputation.
Photos courtesy of J5 Speedshop