Features
Greg's Speed Shop Adds Body & Paint Facility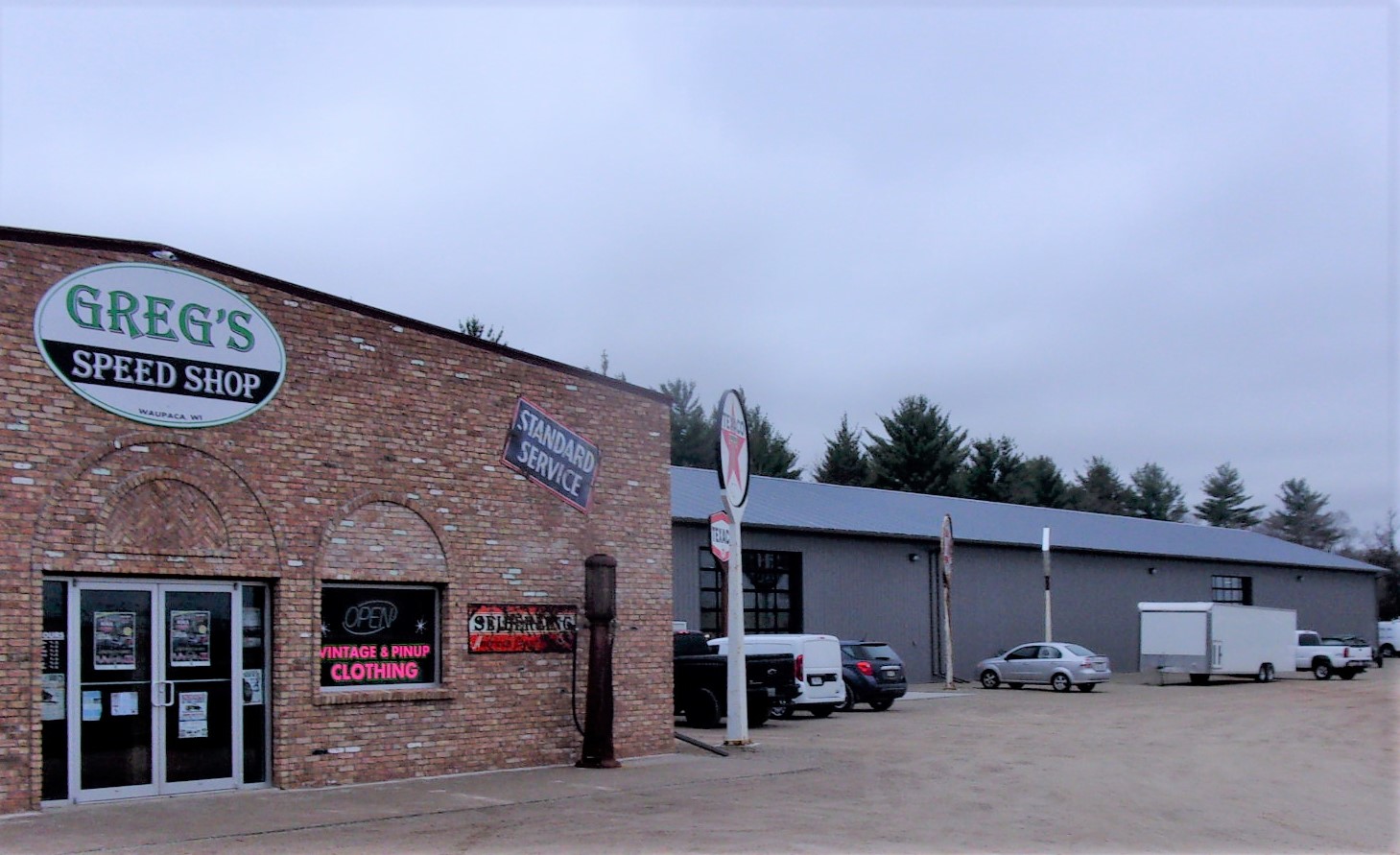 Greg's Speed Shop of Waupaca, Wisconsin has expanded again. Owner Greg Stelse recently added a new 8,000-square-foot building dedicated to body and paint work.
The shop was originally opened to be something of a hot rod Disneyland, featuring a hot rod shop, race shop, auto restoration shop, collector car sales emporium, dress shop, pin-up girl photo studio and vintage beauty parlor.
The new addition doubles the size of an existing facility for special-interest car work. The shop's total footprint now exceeds 20,000 square feet. The new body-and-paint area contains a Global Finishing Solutions Ultra XS paint booth.
"That cost $75,000 and we'll need to paint a lot of cars to pay for it," Stelse said. "But we wanted the best and we should be able to do some beautiful paint jobs now."
The Greg's Speed Shop concept began three years ago when trucking company owner and hot rod lover Stelse and his wife Leah went to the Henry Ford Museum in Dearborn, Michigan. By the time the trip ended, Greg told Leah he wanted to get out of trucking and build an car guy destination.
He bought a building on the service road along the Eastbound side of State Highway 10 in Waupaca, across from the airport.
Other recent building additions include a vintage movie theatre, and a second building where the Mechanical Repair Department now resides.
Future plans are just as bold. Stelse wants to erect a third building where he'll offer area car collectors storage for their hobby cars with the cars stacked on lifts. And he's not going to stop there. He also wants to build a 1940-'50s style town behind his current complex. It will even have a drive-in movie theater.