Features
Goodguys Names 2023 Hot Rod of the Year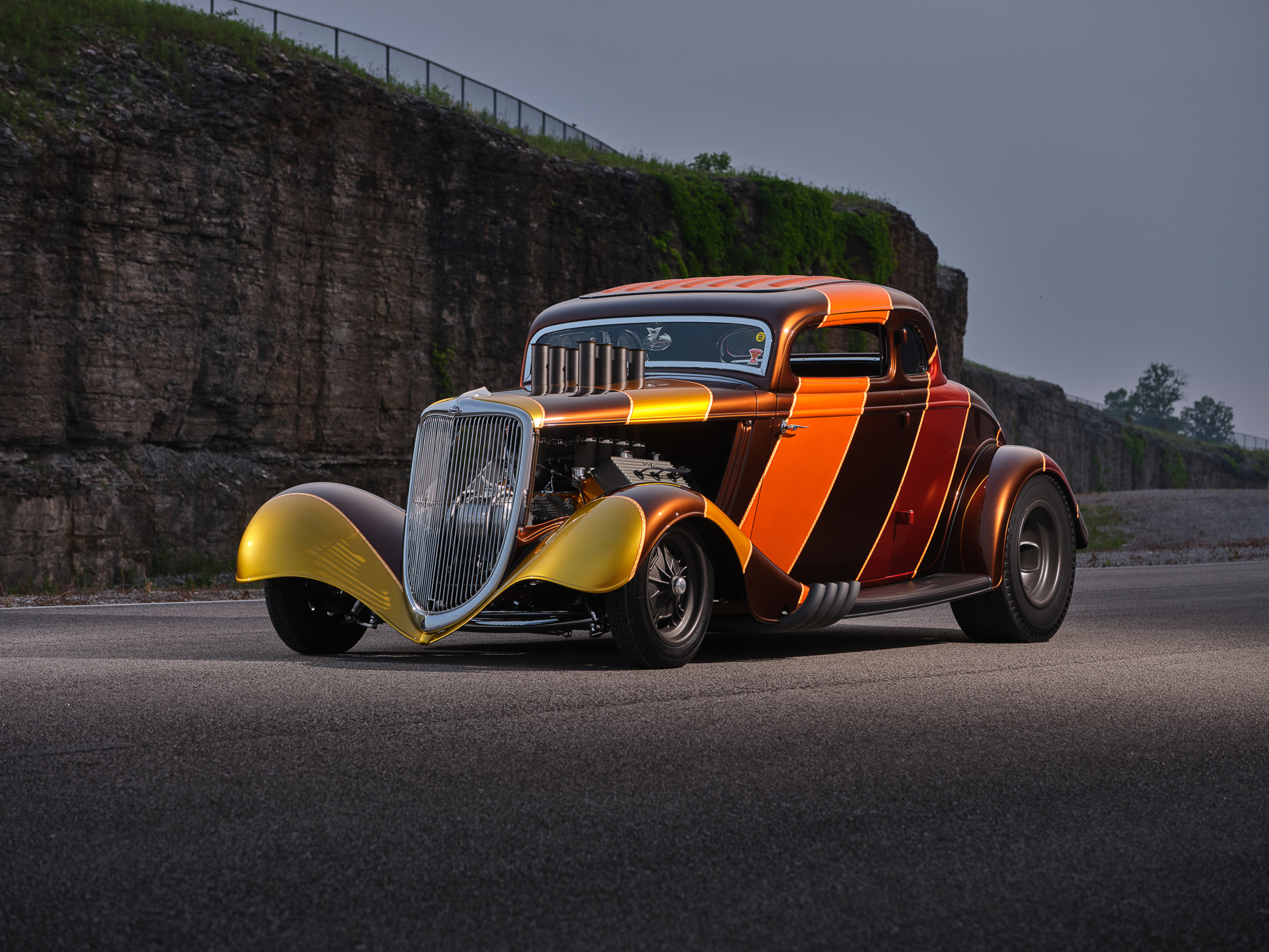 Goodguys Rod & Custom Association named its second Top 12 award winner during the 17th BASF Nashville Nationals, the organization announced. The Tanks, Inc. 2023 Hot Rod of the Year title was awarded to Coby Gewertz and his 1934 Ford Coupe.
To earn this award, vehicles must be older than 1948, show up with a minimum of 500 miles on the odometer and finish a reliability run of over 100 miles and runs down a drag strip.
The "Saint Christopher Coupe" as Gewertz calls it, started life as a body shell he acquired from Mike Wolfe of the television show American Pickers, he said. The build was performed over several years by South City Rod & Custom in Hayward, California, and features a long list of traditional hot rod custom touches such as the chopped top, rows of louvers across the roof and deck lid, vintage magnesium wheels and a 331 cubic-inch vintage Hemi engine.
The build is highlighted by its paint work, completed by Compani Color. The vertical stripe arrangement was inspired by the paint schemes of drag cars from the late 1960s and fits Gewertz's goal. "I set out to build a car that goes back to when drag racing was still cool," he said.
"We built a cartoon on wheels," Bill Ganahl from South City Rod & Custom added.
Goodguys will be crowning 10 more vehicles to complete their Top 12 Program throughout the 2023 season which includes Muscle Car, Street Machine, Truck of the Year and other top categories for classic vehicles. Congratulations to Coby Gewertz and the teams at South City Rod & Custom and Compani Color for being named the Goodguys 2023 Tanks, Inc. Hot Rod of the Year.