Features
Gold Rush Star to Join CTech at The Work Truck Show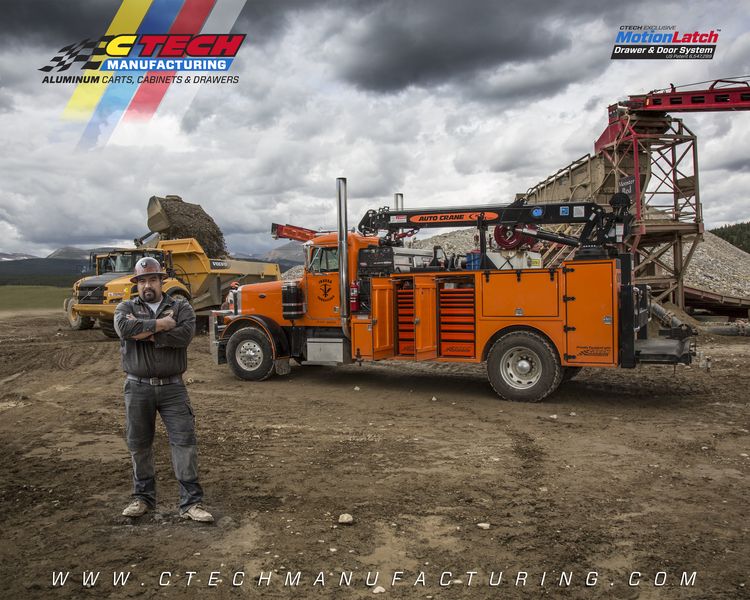 Juan Ibarra, from Discovery Channel's Gold Rush will be at the CTech booth (No. 319) signing autographs every morning during the The Work Truck Show, set for March 5-8 in Indianapolis.
Ibarra, who appears on the show as Team Hoffman's heavy-equipment mechanic and expert welder/fabricator, outfitted his orange work truck with CTech Tool Drawers throughout.
"I've worked in some of the toughest, most remote places on earth-from Alaska to the Yukon and heights of the Rocky Mountains-and CTech drawers can stand up to the rigors of my work environment and the rough demands of my everyday work," Ibarra said.
Ibarra's CTech-equipped work truck has been seen on various Gold Rush episodes throughout the years, and the mechanics, in general, are part of the storyline on a regular basis.
CTech will showcase two of its main product lines at The Work Truck Show: Tool Drawers and Garage/Shop Cabinets.
"We offer a selection of over 170-plus standard, pre-configured tool drawer units for some of the most popular service bodies currently in service. We can also build custom drawer units that can fit just about any space and place," said Darrell Martin, CTech marketing director. "Our aluminum Garage/Shop cabinets utilize our MotionLatch drawer and cabinet door latching system. The cabinets are designed to provide dependable, high-quality, heavy-duty storage solutions that also reflect a professional, polished aesthetic."