Features
From Live to Virtual: Getting Comfortable with the Uncomfortable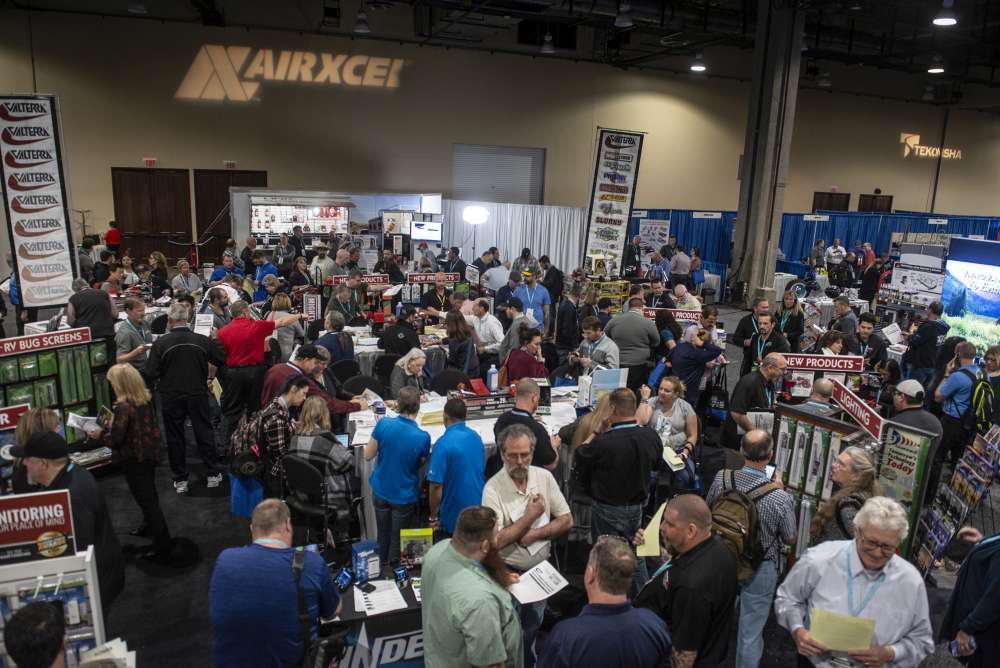 2020 was a year of hard truths and even harder decisions, but greatness is never a result of complacency. In fact, get comfortable being uncomfortable if the goal is to achieve enduring success.
"Good companies are functioning in the current environment, and that's admirable. Normalcy has been turned upside down, so they're using muscle memory to find a way to exist, to power through," said Patrick Wagenbrenner, communications manager at Keystone Automotive Operations, Inc. "Great companies, however, they're redefining success by using these challenges to create new opportunities."
Arguably, one area most impacted by COVID-19 is live events. From motorsports to trade shows, life has transitioned to virtual attendance. "The reality is, this is our reality," Wagenbrenner said candidly. While many companies are doing their due diligence, hosting events online to check the box, it has become increasingly clear that not all online events are created equal.
---
About This Sponsored Content
Keystone Automotive Operations is the leading distributor and marketer of automotive aftermarket products and services, uniquely positioned to offer customers and suppliers substantial scale, the most comprehensive inventory selection in the industry, high levels of customer service and innovative marketing support. Keystone is committed to expanding its offerings to meet the ever-growing needs of its customer base, providing them everything they need, when they need it.
---
This feature explores the challenges and opportunities a virtual trade show presents to organizers, exhibitors and attendees, as well as what great companies are doing to succeed, how all participants can maximize the experience and whether or not the virtual event structure is here to stay.
If You Aren't Changing, You Aren't Growing
At the click of a mouse, virtual trade shows have the ability to connect a global audience in ways previously thought impossible—and all from the comfort of home. In addition to eliminating convention center costs and travel expenses, organizers can explore new revenue streams, enlist new sponsors, increase turnout, draw a more diverse crowd and flex the ingenuity of trade show professionals who are determined to repackage the energy and engagement of a traditional trade show in a way that translates online.
Participants benefit from a more flexible show structure, accessing educational seminars, product showcases and relevant information as it fits their own schedules.
However, while registration and attendance are on the rise, the customer experience has been described as sub-standard due to the lack of interaction, explains Dana Drissel, author of The Flaws and Future of Virtual Events. "Why? Because alone, web conferencing is not a sufficient solution to those challenges. It is a foundation for connecting people, but as a replacement for meeting in-person, it does not deliver the experience people expect. It puts attendees in a passive role when they want to be in the driver's seat," explained Drissel.
Leading organizations refuse to simply go through the motions. Instead, they embrace the challenges and opportunities of hosting a large-scale virtual event by collaborating with others across the industry to create an "online destination" people want to attend, seeking honest post-event feedback and then applying lessons learned to enhance the overall experience next time around.
"That's evolving, that's redefining what is means to be successful in an 'alternative normal,'" said Wagenbrenner.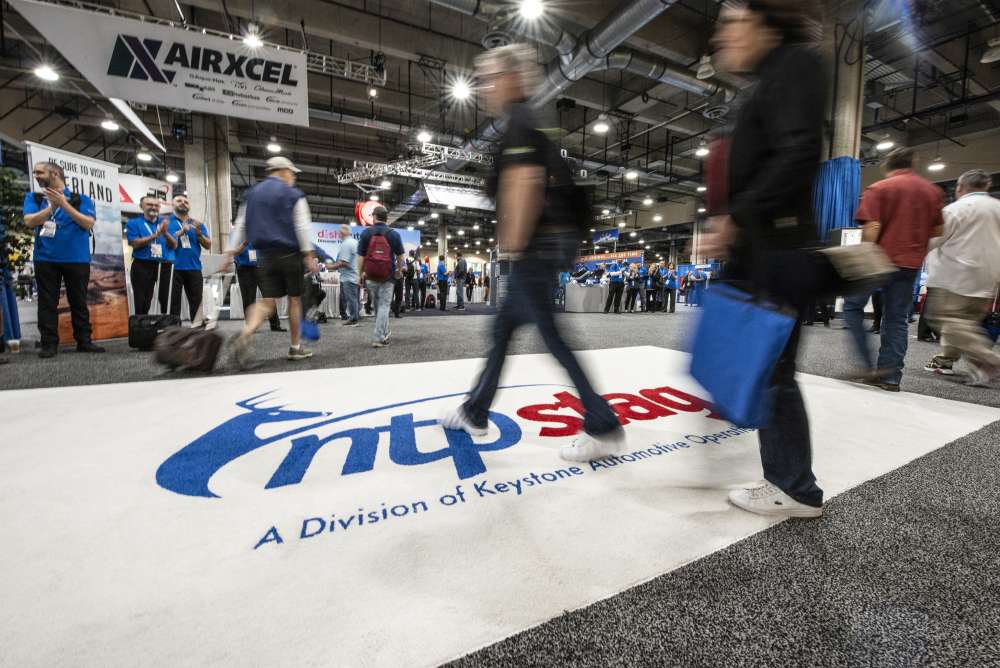 However, shifting to a 100% online event requires significant modifications in vision, strategy, planning and execution. The moving pieces differ from a live show and, in many ways, there is a sharp learning curve, explained Melissa Holland, events manager for two of the industry's largest trade shows, Keystone BIG Show and NTP-STAG Expo.
For one, the technical mastery necessary to host an online trade show without connection issues, delays and glitches that hamper the customer experience far surpasses a live event, where the adrenaline and excitement of being onsite can more easily overshadow minor inconveniences.
"If you aren't an expert in something, you bring the experts into your inner circle, and you engage them at every stage of planning and execution," said Holland. "In order for our events team to successfully enhance the highly technical components of delivering a trade show online, we have greatly expanded our technical staff to give customers the best possible virtual experience."
Additionally, in an industry that ignites the senses—from the smell of fuel burning at the dragstrip to the sight of an impeccable paint job or the feel of wind tussling your hair when taking on a trail—professional event organizers like Holland, as well as Lindsay Hubley and Jessica Kirchner, owners of Overland Expo, acknowledge there is no replacement for live events.
Instead, the goal becomes calibrating expectations, while presenting attendees with an abundance of sensory-like experiences; indeed, a tall order for even the most seasoned trade show professionals.
Consider the upcoming virtual Consumer Electronics Show (CES), for example. "Who better to present a rubric for creating a successful virtual show than the conglomerate of techs surrounding an event like CES?" asked Wagenbrenner.
Event organizers have promised a digital show floor with "dynamic product showcases and live demos" for 2021. While CES has not specified many details, virtual attendees have high expectations to wander exhibitor halls, visit booths and be "up-close-and-personal" with product designers and company executives—all show elements that have been sorely missed since large in-person events were removed from the calendar.
Holland, Hubley and Kirchner point to a variety of other features to create and maintain excitement, like pre-show buzz, welcome videos, exceptional vehicle and new product showcases, technical demonstrations, as well as interactive elements such as ride-alongs, virtual campgrounds and an interactive garage.
Event organizers also remain focused on lining up engaging keynote speakers and influencers, networking opportunities, educational seminars and cohort groups with real-time question-and-answer sessions, live entertainment and activities like games, deals, giveaways, promotions, trivia and online happy hours with a twist.
Moreover, every attendee should be granted access to a plethora of helpful digital tools, such as a robust media center with a variety of exhibitor and show materials available for review and use before, during and after the event.
Discounts, promotions and training proved to be of greatest value to Overland Expo attendees, who showed "so much interest" in 101-level classes, noted Hubley. "They wanted to watch and engage with those really knowledgeable about the topics, people they could trust to educate them about how to build an overland trailer or discuss the best navigation tools," added Kirchner.
All the upfront legwork—ensuring a technically-sound platform, easy site navigability, interesting keynote presenters and educators, quality content and the flexibility to visit, browse, connect and download show content at will—made Overland Expo "an overwhelming success," said Kirchner.
Drawing over 40,000 virtual attendees across three online shows, Overland Expo netted similar attendance compared to its in-person extravaganzas. More noteworthy, according to Kirchner, were the 15,000 new IP addresses visiting the website during the events. She credits the bump in traffic to a variety of strategic online efforts, including the launch of Compass, an onsite communication center where visitors can explore in-depth overlanding topics.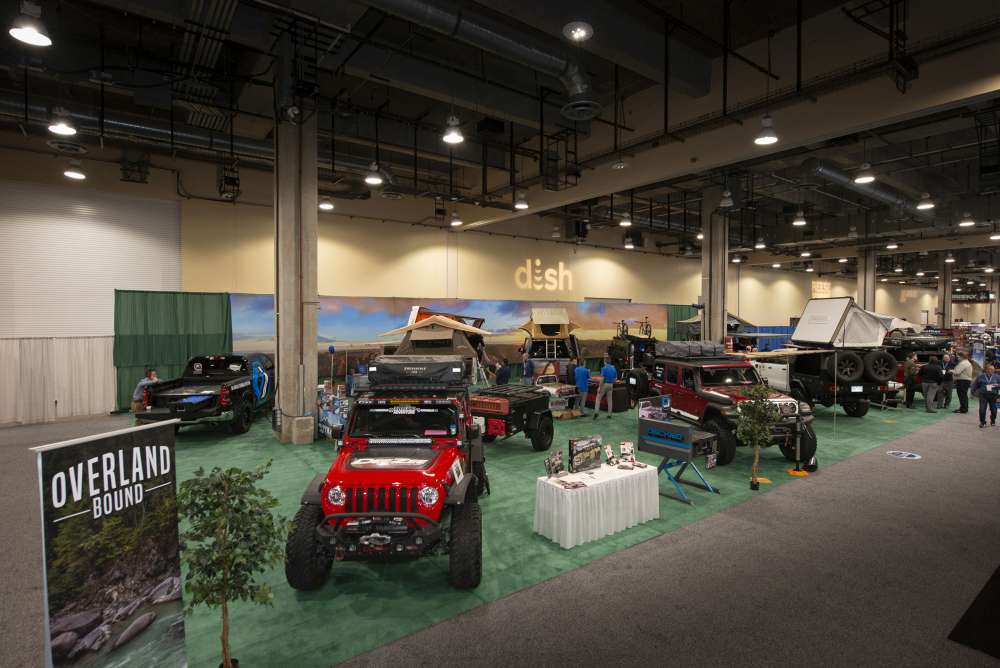 "When COVID-19 first hit, we thought, 'As an event company, how do we stay relevant and memorable to an audience that won't see us this year?'" Hubley reflected.
Admitting that "Overland Expo: We've been socially distant since Day One," might not garner enthusiasm, Hubley and Kirchner promoted their tagline of "Get trained, get outfitted and get inspired to get going." In an effort to retain staff, the company repurposed event professionals as writers and editors on Compass, allowing the editorial platform to serve as a powerful communication tool between a staff with time-honored knowledge and skills and an overlanding community, ironically, craving connectivity.
A blessing in all the chaos: company personnel were able to focus on growing initiatives, like Compass and social media, when they would not have had the time to do so in a normal year, the owners agreed.
The result is an enormous uptick in online traffic from new and returning visitors, a noticeable increase in engagement and significant expansion of Overland Expo's online following. "That's how you stay relevant," affirmed Hubley.
HOW to Maximize the Experience
Event organizers are working double-time to ensure a seamless, energetic and educational virtual show. Likewise, these professionals realize they are competing for the time and attention of attendees who likely do not have the luxury of hitting pause on their work day.
"For shop owners and staff, there are a lot of distractions. Phones are still ringing, customers are walking through the door, orders are being processed and parts are being installed," said Wagenbrenner. But there are a number of ways both exhibitors and attendees can still maximize the experience and contribute to the overall success of any online event.
Are you ignoring the basic rules of attending a trade show? "Just as if you were attending a live SEMA or BIG Show, the right mindset and preparedness are first and foremost. You wouldn't just show up—you'd have a mission, goals and priorities in mind; you'd familiarize yourself with the show floor (or platform) and determine what is most important; you'd carve out time to meet with suppliers and review new products," said Wagenbrenner.
Treat it like a live event, and make the show a priority on your calendar. "Yes, you have a business to run and it's understandable that you don't get to freeze those responsibilities, but there's a lot of value in rotating your staff on the virtual platform so everyone can take something away from the experience," explained Holland.
For exhibitors, if you have the budget, now is the time to go big, make a splash, get creative and serve up a lasting impression.
There is so much to see and experience in a very short period of time even when attending virtually. "We're incorporating as many 'live' aspects as possible in our virtual shows," said Hubley. "Manufacturers: take advantage of all the branding opportunities these virtual events are giving you. Our fans and attendees are looking for different things—they don't all go to the discounts page or watch the product reveal videos, but if you're given the chance to produce a variety of materials, take the time to do it. Example: We saw great traffic in our new products section, yet it was an underused and underserviced area by exhibitors—that's a miss because it's a big draw and relevant to all attendees," she explained.
"If I'm a supplier attending a virtual trade show, my brand message has to resonate with WDs, business owners and staff, fellow industry professionals, media, etc. Anticipate the needs of your entire audience," said Wagenbrenner. Think through how you want different attendees to perceive you—what should their takeaway be? Then ask yourself what materials they would be interested in receiving and in what formats i.e., promotional materials, 30-60 second videos, high-quality images from a variety of angles, digital catalogs, etc. "If you want to have a lasting impact, then you must produce and distribute diverse content not only before and during the event, but also make it available to attendees and media well after the show," he added.
Similarly, "We make our training seminars and educational sessions available to viewers long after the show, so people can reference them as they have time," said Kirchner.
"Remember, all of these incredibly sophisticated digital tools that are available to maximize the online experience are only as good as how they are put to use. Media are looking to build a community around your brand, and that goal is intricately linked to the quality of your content output," said Wagenbrenner. Likewise, content that sits becomes stale. So, when a brand does its part to produce stellar materials, attendees and media need to do their part and share.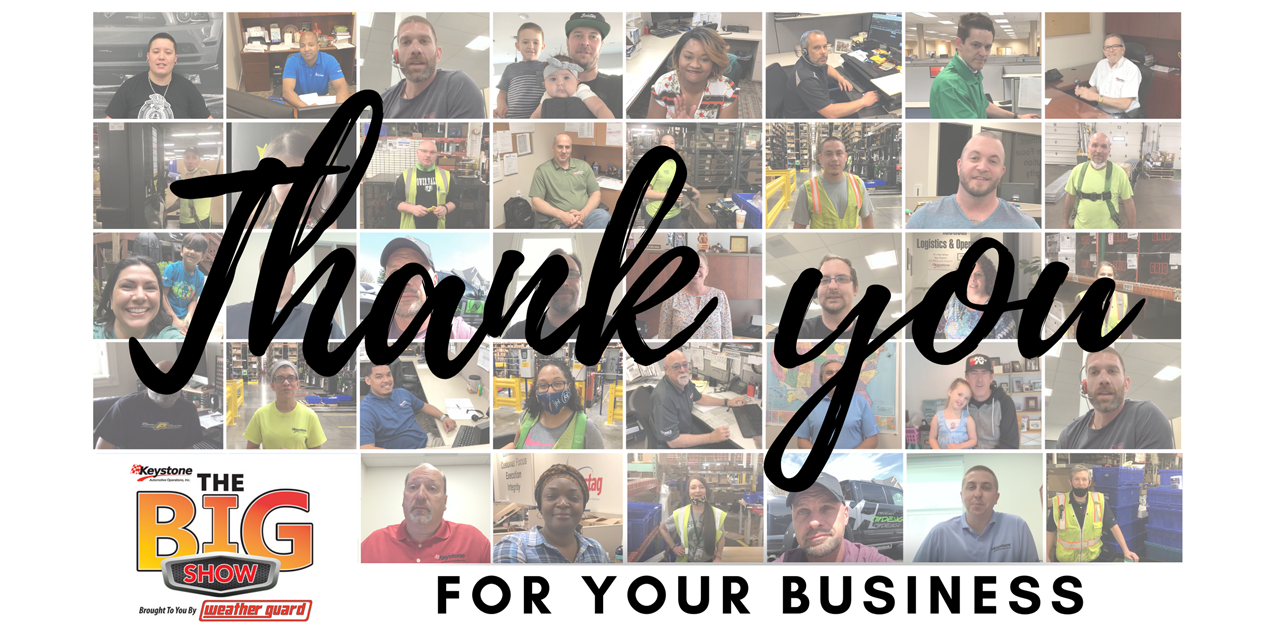 While this "new normal" society keeps referencing will one day be a page in the history books, organizations like Keystone Automotive and Overland Expo have demonstrated how hard times and even harder decisions can translate into new opportunities.
"If certain live events were on their last leg, I bet they come back full force and with renewed energy," affirmed Holland. "This situation—these pain points—we've all encountered, one day they'll settle. Live events will resume, and we can't wait, but a hybrid approach with virtual integration is here to stay."
The reality is digital dollars do not make up for live event revenue, "but offering a virtual track alongside a live event welcomes a broader, more diverse audience, for say international travelers or even those who are booked for the weekend but want to join as their schedule allows," said Kirchner.
Event managers will be investing in a hybrid approach with accompanying technology going forward, added Hubley, who recognizes the opportunity to bring new audiences into the fold and grow the industry at large.