Features
From the Mag: Working for a Living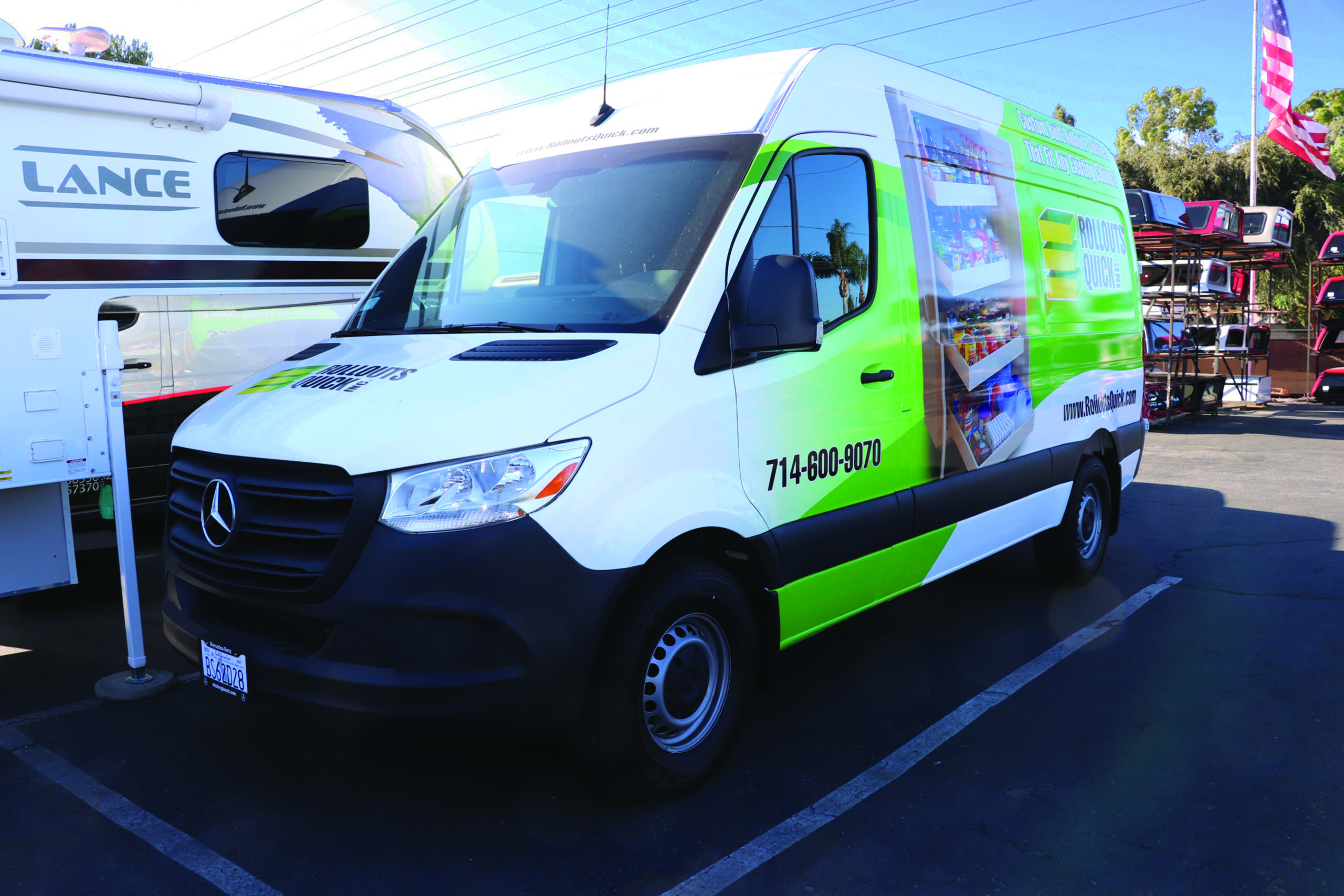 With the newfound interest in, and excitement surrounding Van Life and camper vans, you may think that van conversions are a relatively new phenomenon. But what's become big business in the recreation space has a blue-collar history.
Here are some products to help shops serve van-driving commercial customers, and ideas on how to blend consumer and commercial work into a one-stop van conversion outlet.
Build Your Space
Rancho Cordova, California-based Kargo Master manufactures complete van packages for Mercedes-Benz Sprinter, Ford Transit, Ram ProMaster and the recently discontinued Nissan NV models, all designed for trade work.
Kargo Master's packages are earmarked for HVAC specialists, locksmiths and general service. You can order pieces separately, from shelving to work benches, drawers, cabinets, dividers, door kits, reel holders and bins, to more precisely fit the tasks required of the industry in question.
Hybrid Designs
A firm that started selling and installing Lance and Northstar truck campers in 1971, along with SnugTop shells, American Van Works has been building commercial vans for decades, and more recently has entered into the consumer campervan market as well.
The van life and overland segments have popularized recreation builds, and Gibbs estimates that at least 50% of the work he's doing currently is on the enthusiast side.
Perfect Examples
Some recent American Van Works projects are perfect examples of how shops can cast a wide net with these conversions. One recent build was coming together for a nurse practitioner who travels to remote areas to see patients. The van will serve as the examination area, and later convert to a mobile home with all the amenities.
Some builders will prefer to cater to consumers, and camper vans are a popular way to build your brand that come with a ready-built community of owners. Others will choose to specialize in commercial vans, opting for repeatable builds for business or fleets.
A few shops like American Van Works will have no problem accommodating bother consumer and commercial customers, working across different vehicle platforms as easily as they do their clients' needs.
Click here to read the full story in the May issue of THE SHOP magazine.