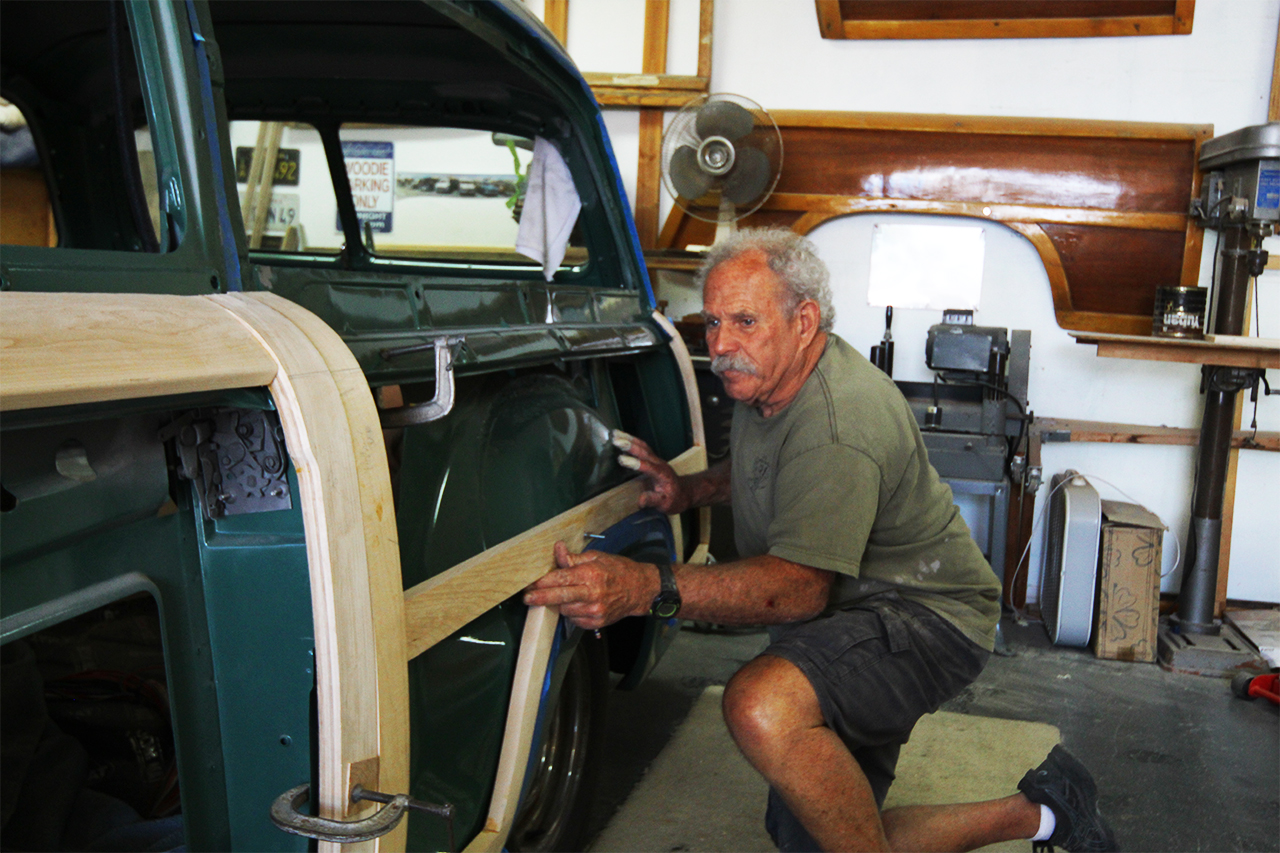 There are many types of specialty shops in the automotive industry, and in the September issue of THE SHOP Magazine, contributor John McCabe takes a look at one of the most unique.
That shop is Heiden's Woodworking in Vista, California, and proprietor Ron Heiden, whose name is one of the most renowned in the industry of Woodie restoration.
Heiden's love for the automobile began at a young age when, at 14, he bought and restored his first car: a 1958 Volkswagen panel van. After high school, he began work as a general contractor, where he honed his woodworking skills. Years later, a neighbor asked Heiden to do some occasional work forming, cutting and installing wood for customers' cars. Soon after, he struck out on his own.
The Woodie
Automobile manufacturers began building wood-paneled vehicles known as woodies in the 1920s when coachbuilding operations switched from building horse-drawn carriages to automobile bodies. Around 1941, carmakers began using wood more frequently to save metal for the war effort, but by 1953, Buick, Ford and Mercury made the last production cars with factory wood, which frequently cracked and faded due to prolonged exposure to the elements.
In California, the cracking wood on many of the vehicles made for cheap rides for surfers, Heiden says, explaining that "in the 1960s and 70s it was easy to find cars for $20 or $50; just don't expect everything to work." That's where Heiden was able to combine his passions of surfing, car repair and woodworking.
Heiden's Woodworking
As Heiden's reputation grew, the woodworker started to gain business from across North America, thanks in part to a new collector market for woodies. At one point, customers had to wait three years before getting their car into Heiden's shop. Now working out of a two-car space behind his home, the wait time is down to just a year.
Recognition
Heiden's work is well-recognized among his peers. He did all of the woodwork on a 1940 Ford Woodie known as the Blue Phoenix, which turned out to be one of the stars of the 2014 SEMA Show. Heiden also appeared on a 2005 episode of the Jesse James TV show "Monster Garage."
Teamwork
Specializing in only the wooden elements, Heiden often finds himself working with other restorers on certain projects, including Dan Fink and Steve Barton. When he receives a vehicle, Heiden first fits the wood, then goes to the specialty lumber store to get what he needs—maple for Ford frames and ash for Chevys. In total, the process, which includes sealing and varnishing the wood, generally takes five to seven months.
Click here to read the full story on Ron Heiden and Heiden's Woodworking in the digital version of THE SHOP's digital version.