Features
From the Mag: The Height of Car Building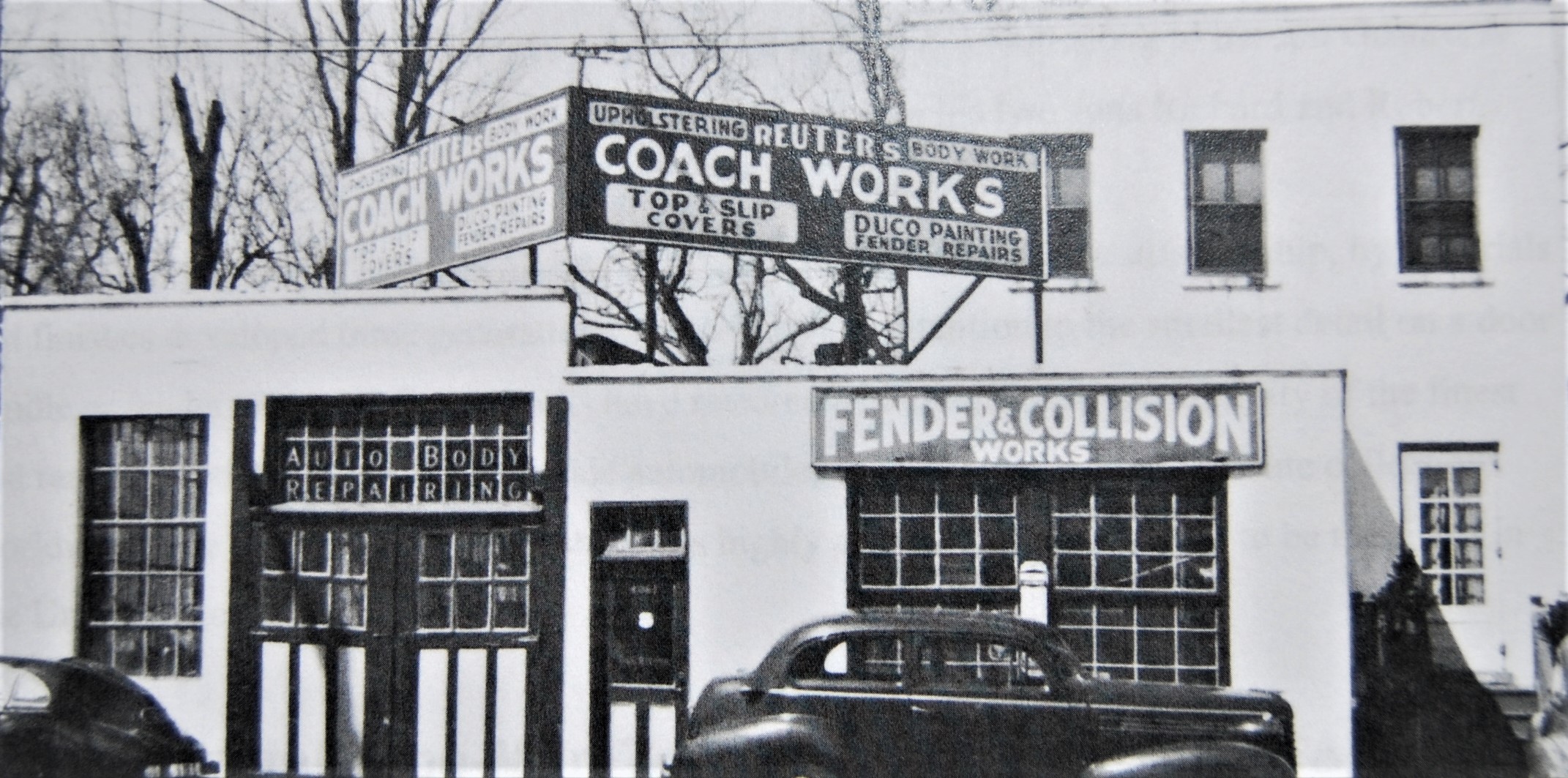 Gus Reuter was an early Bronx, New York-based classic car restorer. Russian-born Alec Ulmann was an MIT graduate who was president of Dowty Equipment Corp., which manufactured landing gear for military aircraft.
Ulmann was a car collector and sports car racer who founded the Sebring 12-hour race. In 1950, he acquired Allied International Corp. of New York City, an export distributor of aerospace components.
In the 1950s, Reuter's shop was doing coachwork for a foreign car shop in Manhattan. One of its jobs involved a Hispano-Suiza that Ulmann owned.
After some work was done, an employee of the foreign car shop mistakenly left a Reuter's invoice in the glovebox of the Hispano-Suiza. The other shop had doubled the invoiced amount paid to Reuter's when it billed Ulmann.
After that, Ulmann brought his cars directly to Reuter's. He also told opera singer James Melton and other car friends to do the same.
A Lasting Legacy
Over time, Reuter's Coach Works restored about 100 of the 150 cars Melton owned. In fact, after the singer and car restorer developed a friendship, Melton would come down to the Bronx every Christmas Eve to sing to the Reuter family.
Melton's daughter Margo Melton Nutt later recalled that she always wondered where her father was during the holidays. She even mentioned Gus Reuter in her book the The Tenor of His Times.
These and many other facts about Reuter's shops were unearthed in research done by John O'Leary IV, who teaches college courses in business, economics, strategy and international business. O'Leary's wife, Sarah, is Gus Reuter's granddaughter, which explains her husband's focus on the famous specialty car shop of yesteryear.
O'Leary has also developed an interest in Melton's car museum's and in a 1939 Mercedes-Benz 540K Aktion P—a rare model that Reuter's Coach Works worked on. As archivist for Reuter's Coach Works, O'Leary has provided information to RM Sotheby's, Bonhams and Bloomberg.
Reuter's restoration shop was highly admired and considered by many the finest in the United States. The original shop, which was far from fancy, was started in 1929 using the name Reuter Carriage Works. It was located at 4067 Boston Road in the Bronx.
Reuter's later moved to 27RR Catoonhah St., Ridgefield, Connecticut, and then to 29-1/2 New St. in Danbury.
Gustav Sr. restored many cars before he passed away in 1957. His son Gus, known as the Stradivarius of Car Restoration—continued until he died in 1986.
O'Leary's 78-page book about Reuter's Coach Works Inc. is illustrated with 106 vintage photos of the shop, the cars it restored, the people involved and memorabilia items. Just a quick look at the images tells you that Gus Reuter worked on some of the world's grandest classics, including the infamous Al Capone Cadillac limo, Italian dictator Benito Mussolini's Lancia and a Packard once owned by Pres. Franklin D. Roosevelt.
A photo of the shop—possibly from the early '50s—with a late 1930s car parked in front, shows it had three large, hand-painted signs advertising upholstery, body work, convertible top & slip covers, Duco painting, fender repairs and collision work.
Gustav Sr. used the best leathers, finest wood finishes and top-quality lacquers and paints. His standards attracted customers with classic cars, and he soon developed a reputation for auto restoration work.
Click here to read the full story in the October issue of THE SHOP.