Features
From the Mag – Something Special: The Deuce Turns 90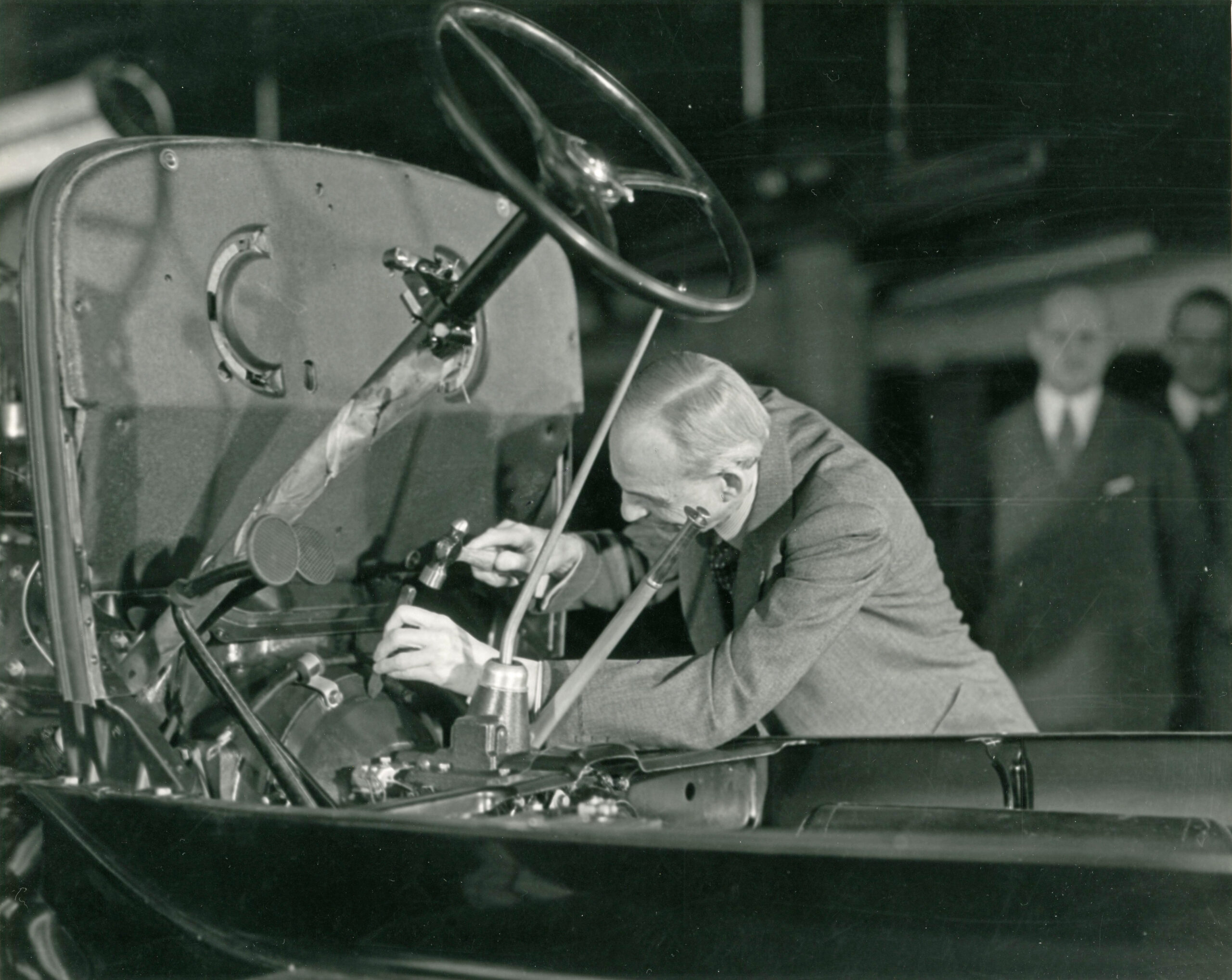 Ninety years ago this year—back on March 31, to be exact—Henry Ford introduced a new car model, often referred to as the Improved Model A in contemporary literature.
In fact, there was an improved four-cylinder introduced in 1932—called, not surprisingly, the Model B—but the big news was the Model 18 and its low-cost, lightweight, monobloc V-8 engine.
Four-banger Model T and subsequent Model A engines had been raced since the T was introduced in 1908. They were well-developed and back then could outrun an early Ford V-8 on most days, but engineers at Ford knew they were on the right track. It was only a matter of time.
According to Ford engineer Emil Zoerlein, "we tried various camshafts and carburetor adjustments and we finally smoothed the engine out, and the first reading we got was 65 bhp maximum." That was an improvement over the stock 40-hp Model A.
The one-year-only 1932 Ford quickly gave way to the 1933 Model 40 that boasted 75 hp at 3,800 rpm, due mostly to aluminum heads. More changes came the following year with the introduction of a dual-throat Stromberg 48 carb that helped push output to 85 hp and torque to 147 pound-feet at 1,250 rpm.
Meanwhile, some say in an effort to reduce the cost of racing during the Depression, the organizers of the Indy 500 introduced what became know as the Junk Formula. It was structured for modified two-seat production cars with a minimum weight, a maximum capacity of 366 ci and no supercharging.
Although introduced in 1932, the real debut of the class came in 1933, and in 1934 the Bohn Aluminum & Brass Co. entered a styling '34 Roadster at Indy laid by Ford engineer Don Sully Sullivan and powered by one of his hot 21-stud engines.
The engine was fitted Bohnalite aluminum racing heads, 0.30-inch oversized pistons with an 8.5:1 compression ratio, a racing cam and a Bosch ignition. It also sported a sophisticated looking twin-carb intake designed by Sullivan, made by Bohn and fitted with a pair of Stromber 97s.
The engine produced an impressive 140 bhp and heralded an aftermarket for the Deuce that continues to this day.
Click here to read the full article in the July issue of THE SHOP magazine.