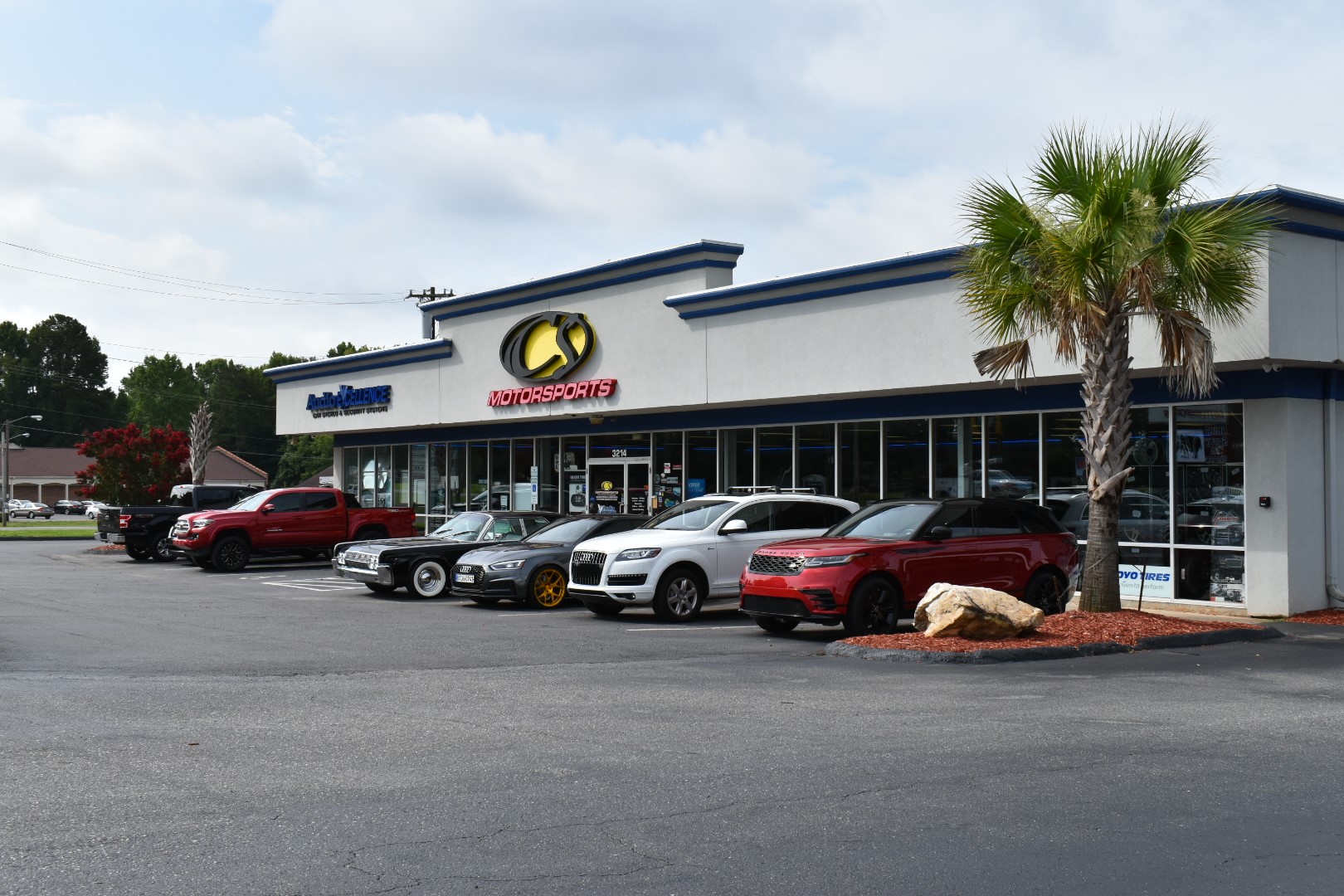 Britt Myers, owner of CS Motorsports in Gastonia, North Carolina, has been providing off-road, street performance and mobile electronics customers with premium automotive accessories for more than 28 years.
With over 28,000 square feet of retail and installation space, Myers and his team deliver a wealth of products and services including wheels, tires, lift kits, lowering and leveling kits, window tint, spray-on bedliners, car audio and electronics, 4×4 accessories and more.
And not just for today's cars, trucks and SUVs. CS clients also bring their boats, classic cars, ATVs and golf carts to Myers as well, often looking for everything from heated and/or leather seats to remote starts and alarm systems.
It's a role Myers seemed destined to play from an early age.
"My mom worked at a shop when I was a kid, so I was always around car stuff," he recalls. "When I was 19, I actually got a loan for $5,000 to get started. Twenty-eight years later, we now emply 27 people. We're one of the largest single-location automotive accessories stores in the Carolinas."
Nearly three decades is also more than enough time to collect a basketful of awards and recognition, particularly surrounding the shop's renowned custom work. CS Motorsports also caught the eye of KYB Americas Corp., earning preferred shop status from the shock maker for its suspension services.
Professional Angling on the Side
For many enthusiasts, installing custom components truly makes a vehicle their own. It's a community that CS Motorsports embraces and celebrates.
"Our main customers are just good ol' car and truck enthusiasts. They could be anyone from a kid just getting a driver's license to an NFL player. We're really diversified in the services we provide," Myers says. "And we've built some really cool projects over the years for companies like Toyota, the NFL, Visa and many more."
Among his favorites was the Ultimate Fishing Tundra, a Toyota the shop built years ago to take to the SEMA Show.
Click here to read the full article in the September issue of THE SHOP