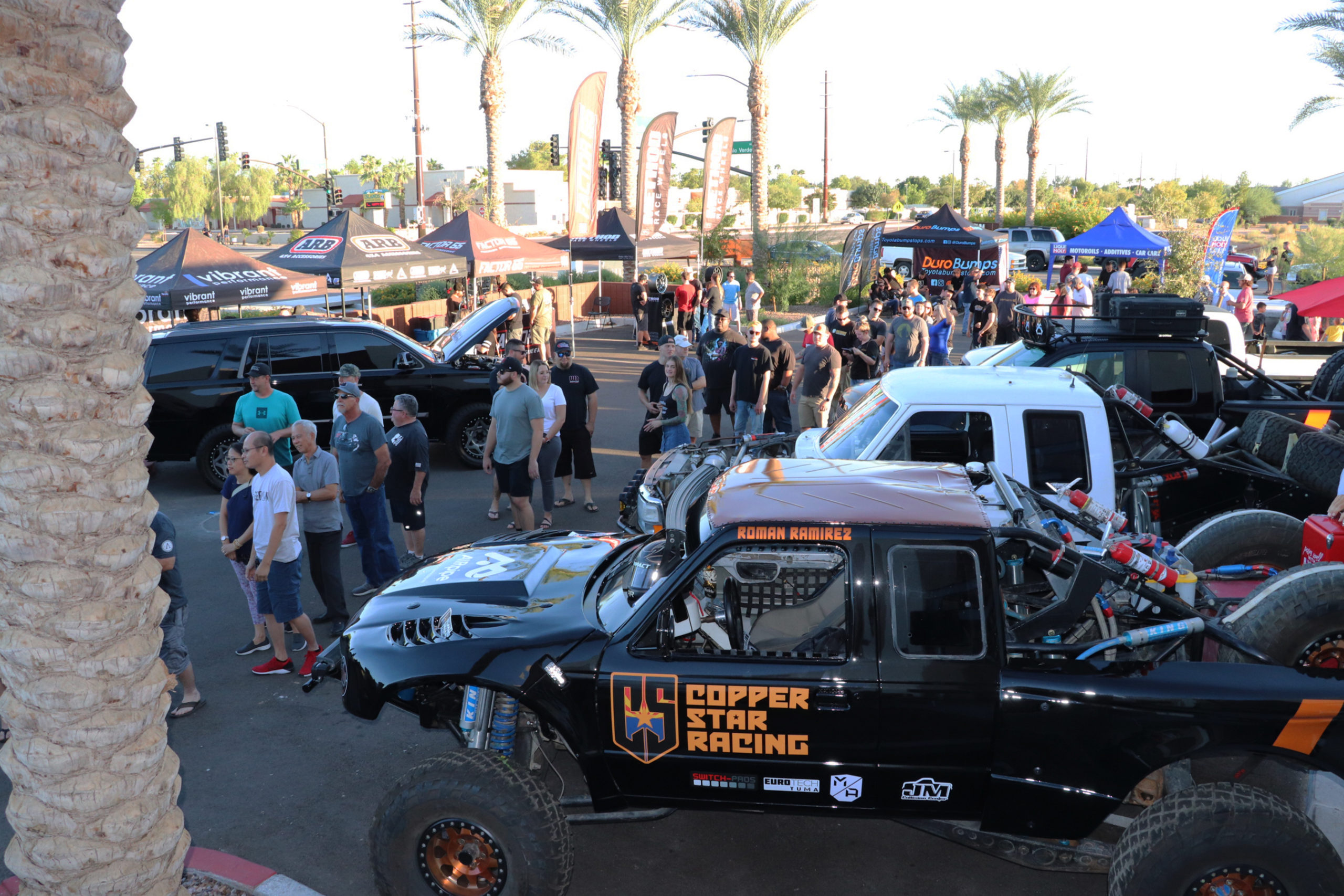 SDHQ Motorsports has plenty of helpful advice when it comes to hosting an event at your shop following its recent Grand Reopening.
When SDHQ Offroad, now SDHQ Motorsports, in Gilbert, Arizona, was approaching its 20th anniversary and contemplating a move literally across the street to a brand-new facility, there were an excess of considerations to contemplate, not the least of which was how to properly introduce its audience to the new shop.
For THE SHOP Magazine's January issue, contributor and aftermarket marketing and advertising specialist Jason R. Sakurai spoke with owner Ryan Marselis about the move, as well as the shop's Grand Reopening, and what lessons he learned through the experience.
Here are a few of those lessons:
You can never start planning too early
Before construction on the new shop began, Marselis said, there were countless meetings and conversations preparing for both the new shop and the Grand Reopening.
Renderings don't always equal reality
When moving to a new facility, the physical layout may not agree with plans for an organized event. Work with your vendors to make sure everyone is properly prepared.
Better to barter?
Consistency is best, Marselis says, so when determining what you expect from vendors, decide up front.
Sales and marketing may not see eye to eye
Marketers have a lot on their schedule, so don't take it personally if they are reluctant to participate.
Have contingency plans
In preparation for the SDHQ Grand Reopening, the shop ran into an issue with a local radio group that had agreed to promote the event. When the plans fell through, SDHQ had to pivot to a different advertising strategy.
Be accommodating
Not everything goes according to plan, so be flexible if you want to involve your suppliers and manufacturers reps.
Have fun
Much of the joy of staging an event, Marselis says, is involving your staff, families and friends. Be sure to include fun events and activities to make sure it's a memorable experience for all who attend.
Commemorate the occasion
An event, such as a 20th anniversary, presents an opportunity for additional items, like t-shirts, hats and stickers to be made available for purchase, Marselis says, with sales possibly continuing throughout the year.
To see the full slate of event hosting tips, check out THE SHOP Mag's Digital Version.