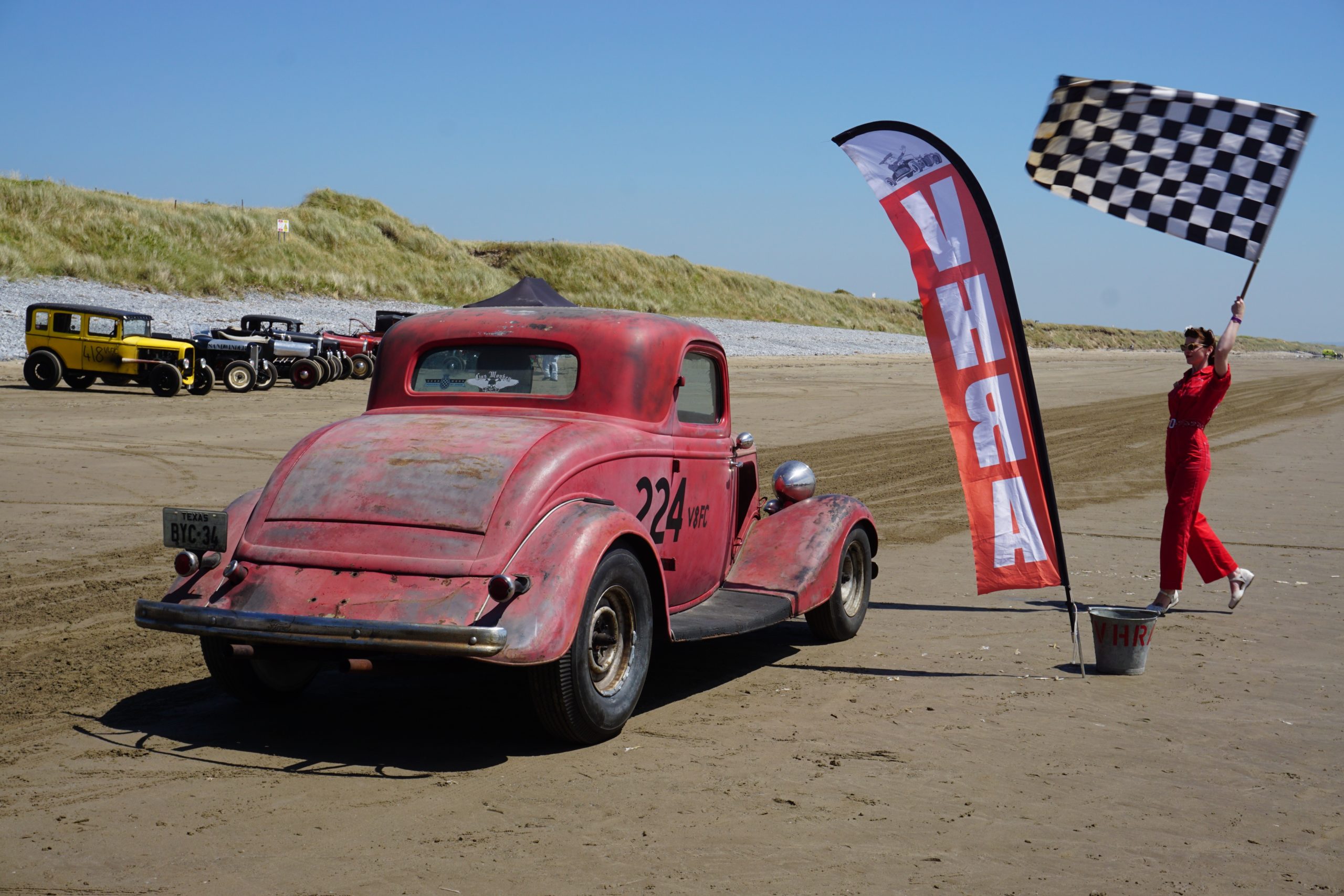 Beach racing has a long and storied history in the United States and overseas, and in the June issue of THE SHOP Magazine, contributor Tony Thacker takes a look back at some of the earliest days of racing on sand, and how hot rodders are sparking a resurgence today.
Before it took its well-known place in stock car history, beach racing began on Ormond Beach, Florida, in 1903 when wealthy vacationing northerners would race on the 500-foot-wide, 27-mile-long stretch of sand, and later became the site of the first land speed record in 1906.
A few years later, beach racing began to take off in Europe, as a small island in Denmark and a Welsh coastline played host to numerous races and land speed record attempts. However, following the death of a 15-year-old spectator in Denmark and John Parry-Thomas in Wales, beach racing largely ceased as land speed record attempts moved to the much safer Bonneville Salt Flats.
Meet the Troglodytes
Fast-forwarding to 2012, Mel Stultz and former members of a motorcycle club formed the Race of Gentleman—which came to be known as TROG—held in New Jersey, offering bikers and hot rodders a weekend of beach racing.
English Sands
In 2013, members of the Vintage Hot Rod Association in the UK hosted their first-ever Hot Rod Races at Pendine, the beach in Wales where British beach racing first got its start.
The event featured 100 pre-1949 American-based hot rods and customs competing in a one-at-a-time speed trial. With cars topping out at 120 mph and sand that can get a little rough, organizers started mandating roll cages and five-point harnesses for vehicles that exceed 90 mph.
Three years later, in 2016, beach racing returned to Denmark with the Rømø Motor Festival, which honored and commemorated the sport's early history at Fanø, the small island where Danish beach racing began.
'There Are No Rules'
In 2018, another beach event popped up at Bridlington on the northeast coast of England called Race The Waves. The event features side-by-side drag racing over an 1/8-mile, and, as its website states: "RULES: there are no rules."
Join the Fun
While popular, Thacker says, the beach racing scene remains relatively small and confined to mostly pre-1949 vehicles with flathead Ford or early OHV engines, leading to racers from Europe importing parts from American shops.
Click here to get the full story in the June issue of THE SHOP Magazine.