Features
From the Mag: Let's Get Together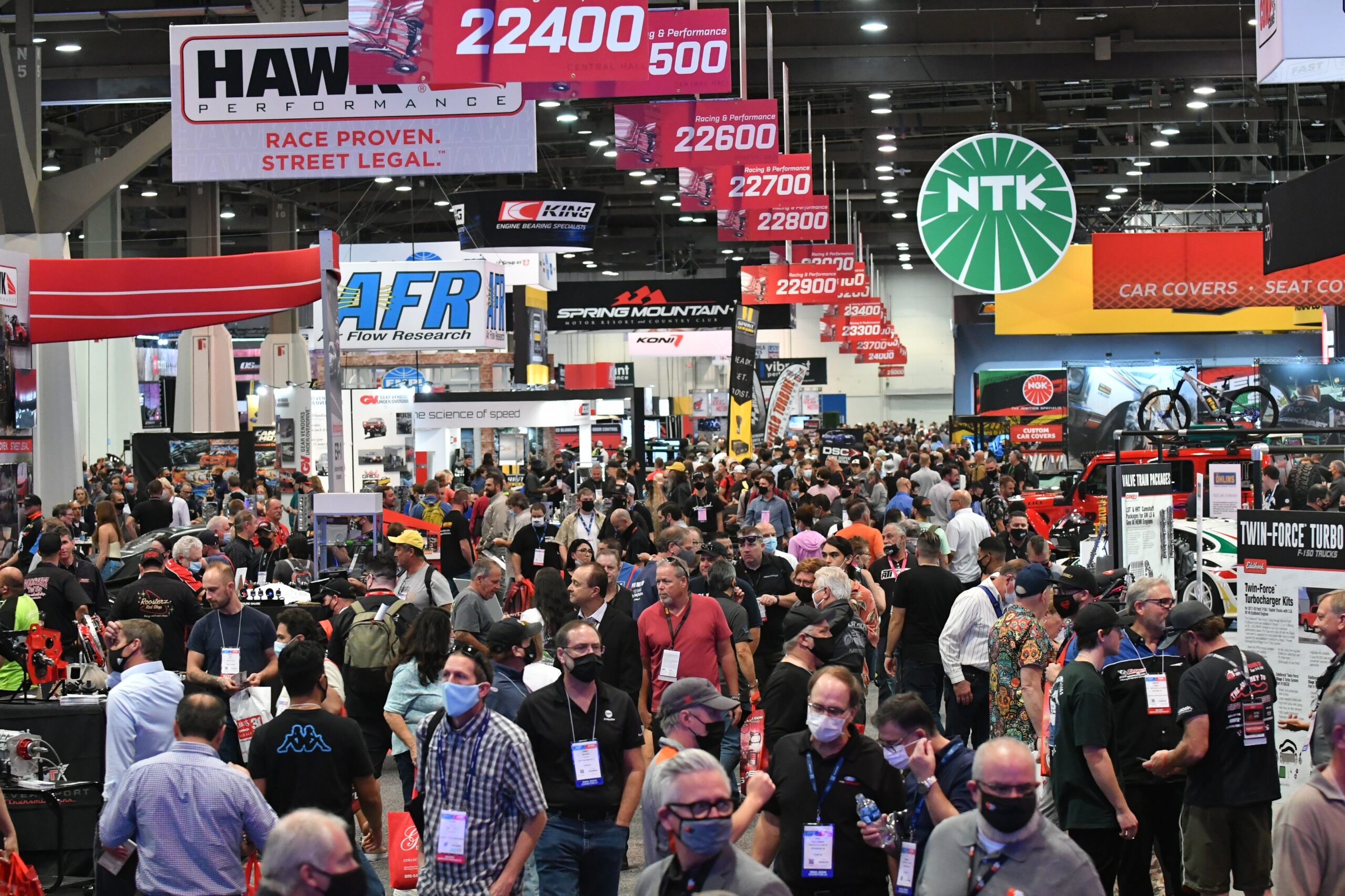 EDITOR'S NOTE: Fall is trade show season in the automotive aftermarket, and each year THE SHOP encourages business professionals to consider whether attending an industry event is right for them. This year, Barry Alt, a SEMA ARMO council member and marketing seminar presenter, outlines his impressions of the annual SEMA Show, set for Nov. 1-4. If you do make it out to Las Vegas this year, be sure to stop by booth #24021 to meet THE SHOP team.
If you've never visited the SEMA Show before, you might be under the impression that it's just a big car show. I'm here to tell you it's more than that.
The SEMA Show is a trade-only industry event that just happens to include an amazing custom car show, plus plenty of ways to help build your business.
The SEMA Show is held at the Las Vegas Convention Center and it's enormous. The convention center includes 4.6 million square feet of convention space an additional 2.2 million square feet of outdoor space. Last year, coming off the pandemic, more than 100,000 attendees, exhibitors and media participated.
You could easily walk five or more miles a day during the week, and this year it's projected to the biggest automotive show in North America. Last year there were more than 1,300 exhibitors and over 100 educational sessions.
If you're an automotive aftermarket restoration or performance shop, a race shop, a restyling shop, a 4×4 shop, a tint and graphics shop, a mobile electronics shop, a shop that focuses on custom builds, or anywhere in between, then the SEMA Show is something you'll want to attend at least once.
Whether you're looking for new innovations to include in your builds or new tools to help you be more productive in your shop, you can find them at SEMA. Add in the educational and networking opportunities, and it's guaranteed you'll walk away with more knowledge than you came with.
Pro Tip: If you attend the SEMA Show, don't skimp. Stay for as many days as possible and see as much as you can. Make sure your investment pays off.
Why Attend the SEMA Show?
There are loads of benefits to attending the SEMA Show. Here are five reasons to consider:
Find out Alt's top five reasons to attend the SEMA Show in the October issue of THE SHOP!