Features
From the Mag: Fast-Paced Window Film & PPF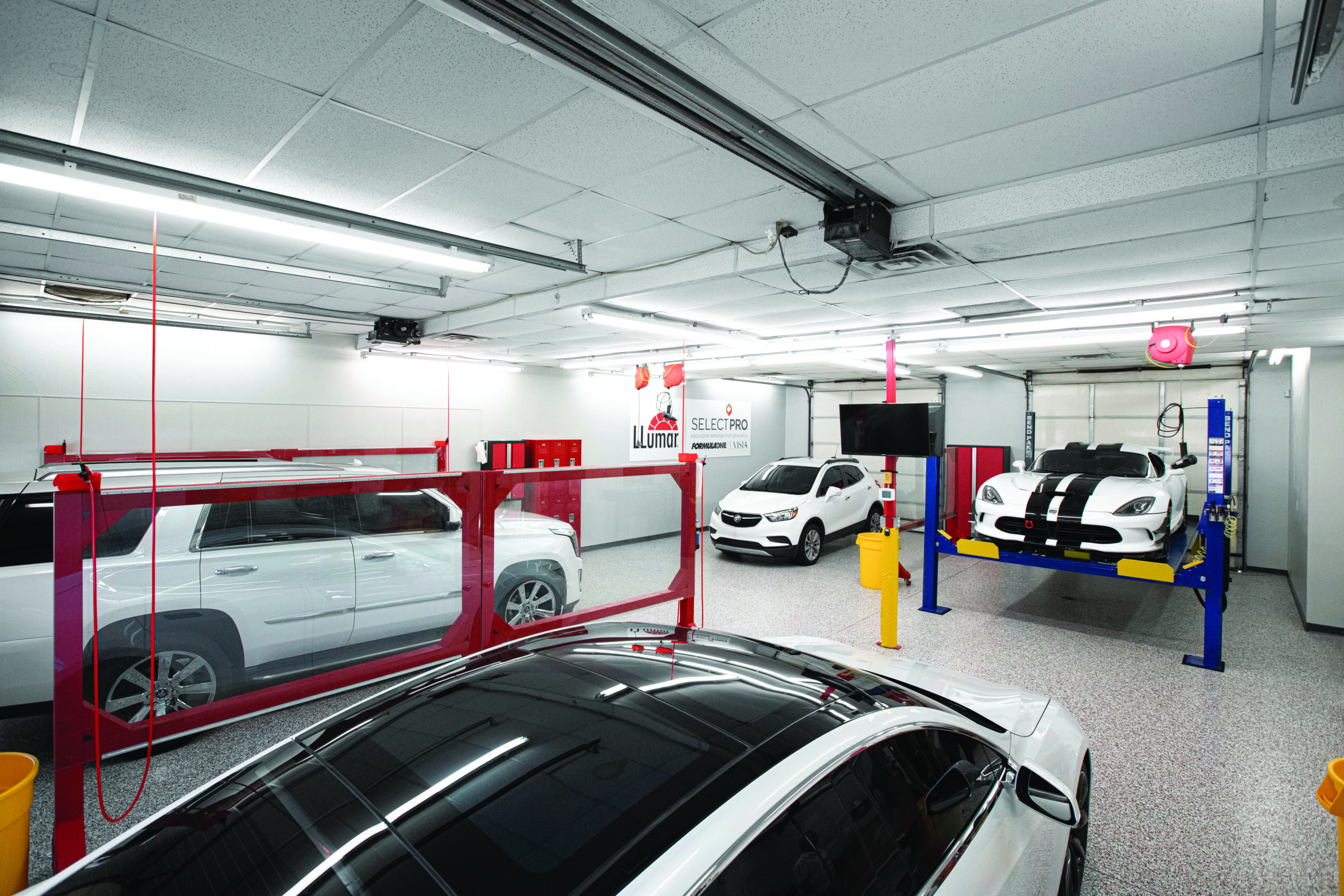 A lot has changed in the past 30-odd years, including the business model for Turbo Tint and its co-owner, Chandler Goodman.
Chandler's father Greg Goodman started as an independent auto detailer in 1985 and began offering window tinting a few years later. He eventually added alarms and remote starts to his product mix.
After becoming an Alta Mere franchise for 27 years, the shop received a complete facelift in 2019, including a front-to-back remodel at its Oklahoma City location, and rebranded as Turbo Tint in 2020.
This new model is a franchise of Moran Family of Brands, which has commitments to develop upwards of 32 U.S. Turbo Tint locations. The outlets offer customers a complete window tint installation in a hour or less while they wait in a lounge-like environment.
Formula For Success
With the Turbo Tint formula, customers purchase a tint package and schedule an appointment online. On the day the work is to be performed, they simply select their desired shade of window film and then wait in comfort while they work is completed.
Each location is outfitted with oversized leather chairs, flatscreen TVs, computer workstations with free Wi-Fi and a fireplace, capped with complimentary Starbucks coffee, beer, wine, soft drinks and snacks.
The luxurious new setup helps customers seeking speedy installation feel pampered, even as the 100% retail-only business builds the company's bottom line.
Putting People First
While the company's unique model has helped with its success within the last year while rebranding, Goodman believes it's a commitment to longstanding values that has facilitated growth, as well as its employees.
By providing top pay with a bonus structure, benefits and flexible work hours, the company maintains top talent and a sense of comradery.
This passion has led to Turbo Tint becoming a recommended local Tesla service center for tint and PPF installations and helped land subcontractor partnerships with a number of automotive glass and body shops.
Business continues to build as word-of-mouth spreads regarding the company's tint, PPF and architectural services. Goodman says the company plans to continue going the extra mile for customers, delivering quality craftmanship, top-notch customer service, fast installations and upscale amenities for a first-class experience.
Click here to read the full article in the May issue of THE SHOP magazine.