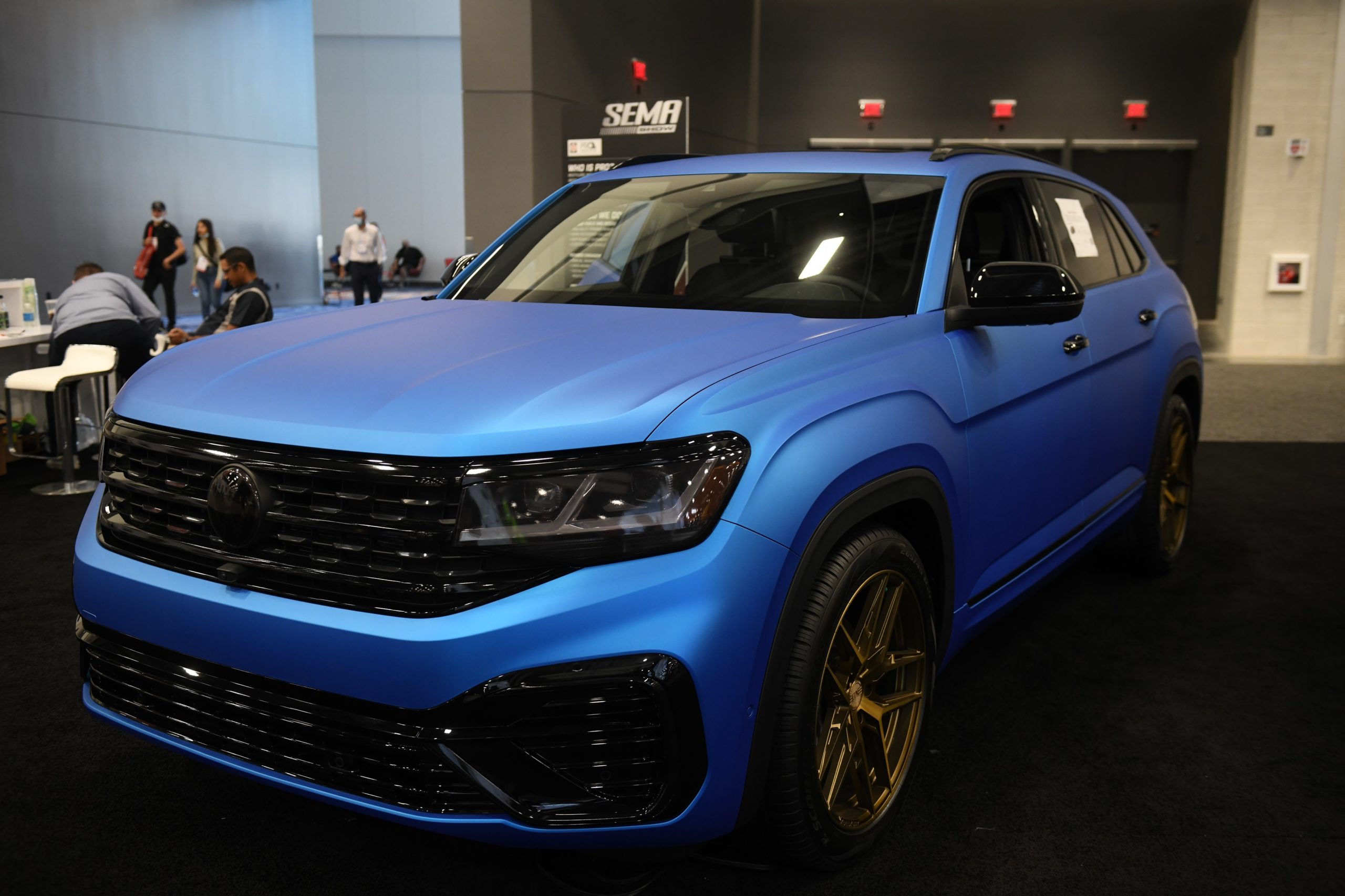 The competition was fierce at the 2021 SEMA Show, but ultimately the judges chose the 2021 Volkswagen Atlas Cross Sport created by Tom Waitzman and DPS Automotive Group from Chicago as the winner of the PRO Cup Challenge.
The contest featured 10 restylers from across the country who put together accessory packages designed to sell at dealerships. The goal wasn't to create the most outlandish vehicle, but something that would appeal to new-car buyers and their budgets.
Afterward, THE SHOP Magazine contributor Josh Poulson had a chance to talk to Waitzman about his time in the industry and the ideas behind his matte satin blue showstopper for the magazine's January issue.
Poulson (JP): Tell me a little bit about the history of DPS. What year did you open the shop and when did you start the business?
Waitzman (TW): I started DPS in 2009 after working in the industry since 1995. I worked my way from sales support at Best Buy to installer at a couple of local 12V shops, to tech support at a remote start manufacturer to running the installation operations for one of the largest restylers in the country.
I had the opportunity to work for some great people who taught me a lot. I started DPS with a very simple mission—great service, great products and always do the right thing. I live by that every day.
JP: What were the three main products you focused on starting out that made DPS successful?
TW: I offered mainly 12V electronics, doing remote starters, mobile video and radar detectors for local car dealers in the Chicago area that I had serviced for many years. I began of the trunk of my vehicle and used a closet in my apartment as my stockroom.
The business grew quickly and I moved into a small shop for a few years. Recently I bought a facility that is 11,500 square feet and we are using all of it.
JP: How has your product mix changed over the years? What are your three main products now?
TW: With vehicles coming with more and more electronics from the factory, we've had to…
Click here to read the full Q&A in the January issue of THE SHOP Magazine.