Features
From the Mag: Driving Up Profits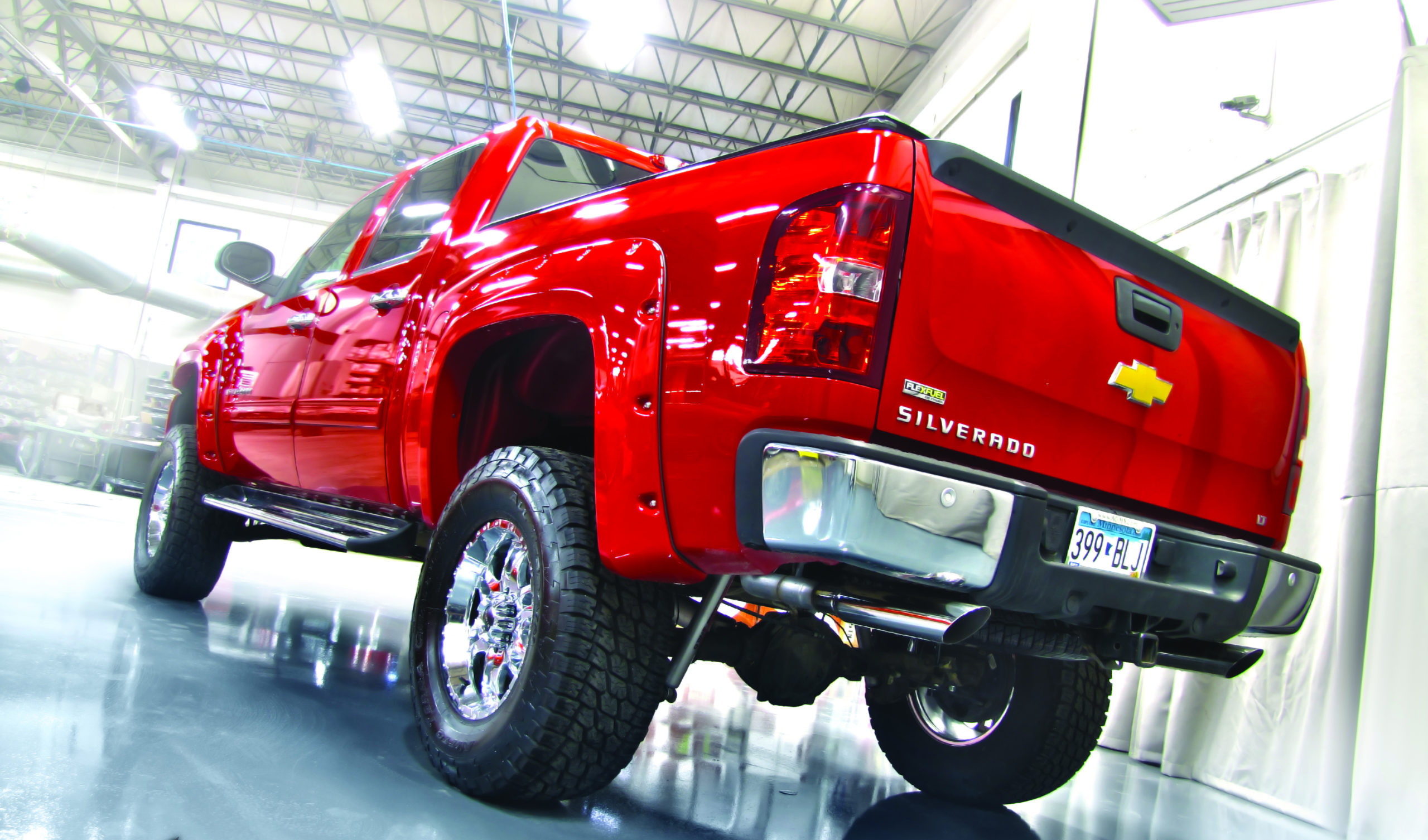 The excitement created by a vehicle with suspension modifications is the road to added profits for restylers and their new- or used-car dealer clients.
Suspension modifications—usually lifts or leveling systems—are often the start of a complete customization package that fuels interest in modified vehicles. A lifted, complete-packaged pickup parked on a dealer's show floor next to a stock truck will attract more attention than Chip Foose at the SEMA Show.
Although the vehicle manufacturers have gotten more aggressive in marketing comprehensive trim levels that may include suspension upgrades, many truck enthusiasts are interested in custom options that set them apart from their neighbors.
In the April issue of THE SHOP Magazine, Dino Perfetti, a 32-year veteran of the aftermarket industry and chair of the SEMA PRO Council, offers a glimpse into how restylers can find the correct mix of aftermarket products to create an attractive package.
The Right Suppliers
When suspension is the main ingredient in a package, Perfetti says, the system must match the overall concept. That includes lift height and tire size, which can make or break an entire build. Most suspension manufacturers recommend a certain diameter to maximize the look of the vehicle, but the best way to find the right match, Perfetti says, is trial and error.
Package Identity
Creating a package identity can carry a lot of weight, helping to ensure that the vehicles are easily identifiable. Perfetti's own shop, Automotive Concepts, has seen the firsthand effects of creating such a concept. The Minnesota-based outfit has developed the BASECAMP concept, which capitalizes on features that turn a vehicle into a place to hang out, whether that's after a hiking trip or a Saturday morning soccer game.
Got You Covered
Warranty coverage will be the top selling point when proposing a lifted vehicle package to a new or used car dealership, Perfetti says, a hurdle that can easily be overcome if restylers do their homework and align with the best suspension manufacturers. Some of the industry's top companies will add an additional drivetrain warranty that not only covers its components, but certain OEM components as well.
Building a Reputation
Momentum is a key factor in growing business. With a lifted vehicle on the show floor, a plan should be in place on what's next. Working with dealership staff to gather information on what's on order and when certain vehicles will arrive shows your commitment to that dealer's success.
Get the full details in THE SHOP Magazine's Digital Version of its April Issue.