Features
From the Mag: Charity Begins at Home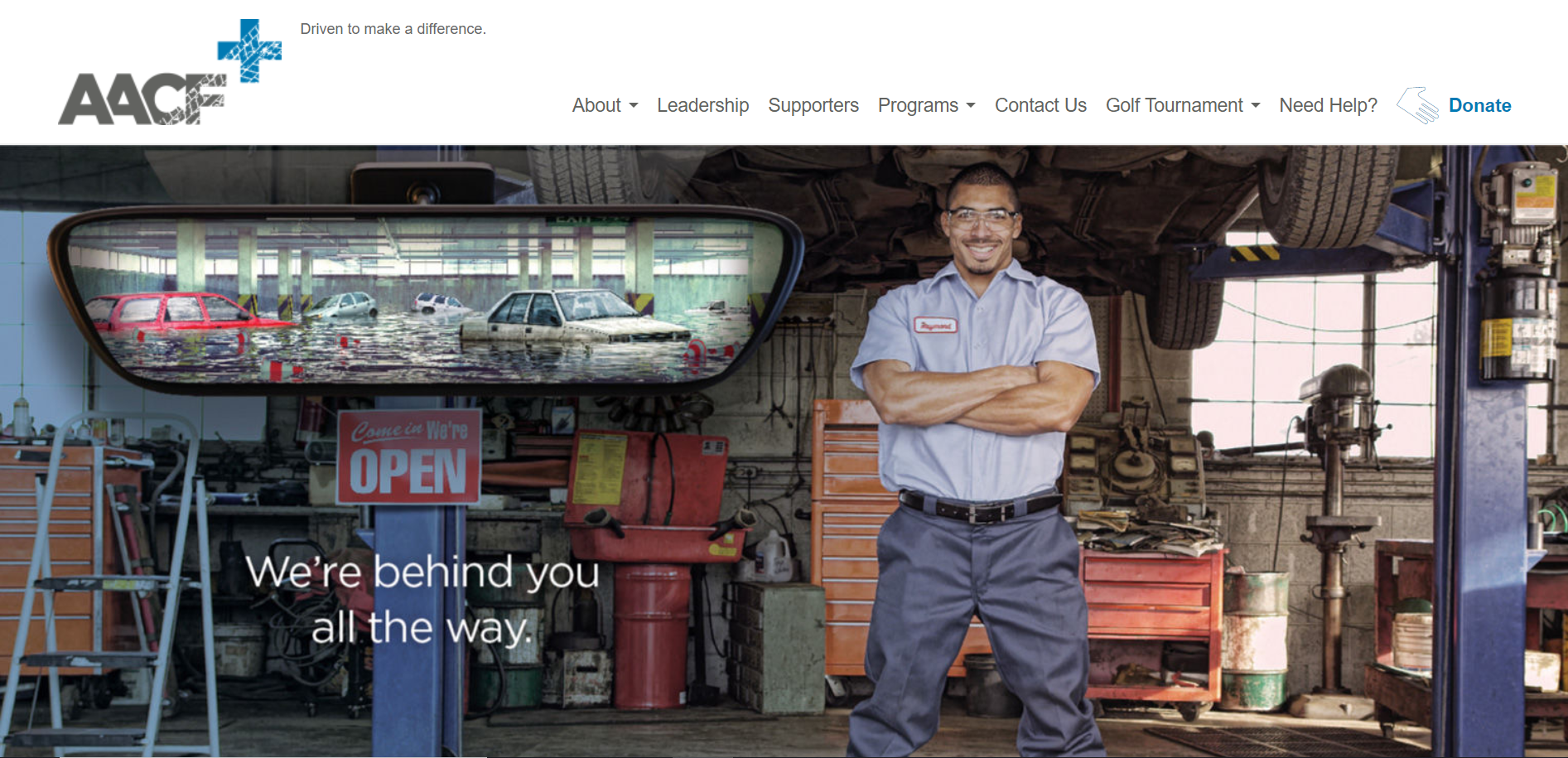 Founded in 1959, the Automotive Aftermarket Charitable Foundation is the only organization of its kind that assists automotive aftermarket professionals like Joel Reed, who was diagnosed with stage 4 lung cancer at age 35.
On medical leave with no additional funds, Reed, an O'Reilly Auto Parts employee, turned to the AACF, which assists aftermarket professionals who have exhausted all other available resources.
Helmed by Executive Director Joel Ayres, the AACF boasts a 90-95% approval rating for personnel who ask for help, and financial assistance ranges from $2,500 to tens of thousands of dollars on a case-by-case basis. The funds help to pay for a wide variety of needs, including household essentials like bills and groceries, funeral expenses, or the cost of making a home handicap-accessible after a lifechanging accident.
While Reed lost his battle with cancer 15 months after his diagnosis, "the support from AACF relieved some of the financial burden and allowed Joel to focus on what was important—his health and spending time with his family," Reed's sister, Keely Kropf, said.
Meet AACF
While the foundation is making a positive impact, it could do even more, Ayres believes.
"Our biggest goal right now is awareness, because it's amazing how many people don't even know we exist," he said. "So we've got to get the word out—we have to reach people at every level in the aftermarket and make them aware of our mission and our availability to help alleviate some of the burden."
The Act of Giving
Fundraising is the heart of AACF. The foundation relies on financial and volunteer assistance from industry members in order to stay afloat—understandably a tall order during a global pandemic when everyone is required to pivot.
As a result, AACF pivoted, too. Historically, its major fundraiser is an annual golf tournament during AAPEX/SEMA week in Las Vegas. Last year's event was canceled, but the foundation refused to let the situation stifle its ability to secure funding for those who need it most.
"With innovative brainstorming by our Golf Committee, we arranged for Topgolf sites throughout the U.S. to host a virtual tournament," Ayres said. "Based on the donations received, it was not only a major success, but something we plan to do again in the future."
Making a Difference
Moving forward, Ayres asks for companies and individuals to join the cause by paying it forward, whether participating through its Awareness Partner program, hosting company fundraisers, becoming a sponsor or making a personal donation. And what's important to remember, he said, is that business of every shape and size can do their part to help support families like Reed's.
"To anyone considering supporting this wonderful organization, I would tell them that the impact they have on families facing unanticipated and life-altering circumstances is beyond words. Joel was supported by his aftermarket family during the hardest time in his life and our family will be forever grateful," said Kropf.
You can read the full story on the AACF in the August issue of THE SHOP Magazine.