Features
From the Mag: Blair's: The World's Oldest Speed Shop?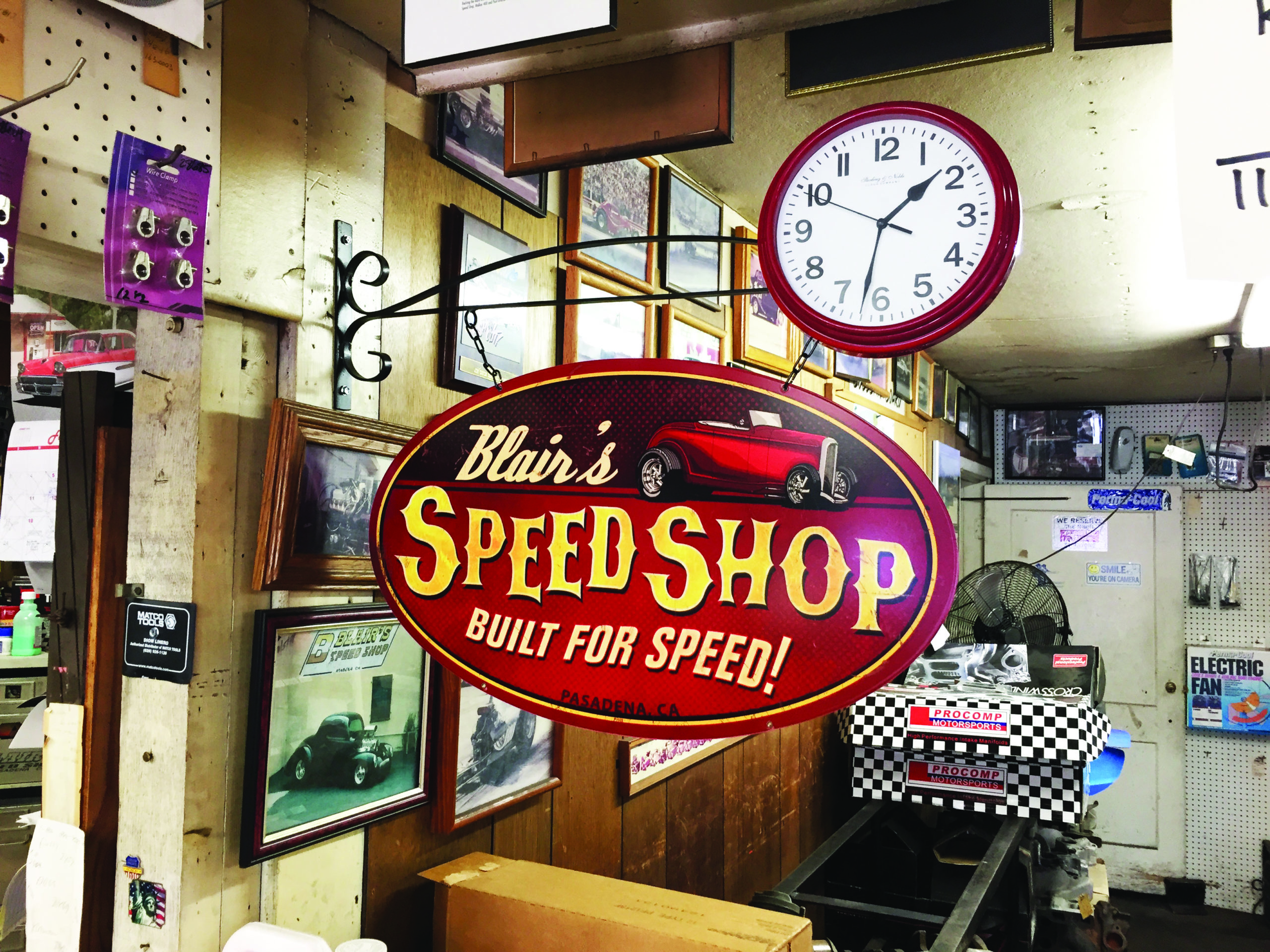 You've probably never heard of it, but Blair's Speed Shop in Pasadena, California is the oldest continuously operated speed shop in the world.
There were speed shops before and there were many that came after that say they are the oldest. "But, believe me," THE SHOP contributor Tony Thacker says in the magazine's July issue. "Blair's is the oldest."
In the spring of 1923, George Wight opened Bell Auto Parts, a wrecking yard about 10 miles south of Los Angeles. A racing fan, Wight pulled the specialty parts from the wrecked cars and developed a thriving business.
In 1930, Lee Chapel followed Wight's lead, as did Jim Harrell and others. However, it wasn't until World War II that the speed shop came into its own.
Automotive History
Don Blair, born in 1921 in Highland Park, California, was only 24 when he quit his job in a machine shop alongside Jack McGrath and went out on his own, buying a small lot in Pasadena and putting up a building.
There, he began selling used speed equipment before going into muffler, machine and eventually chassis work. He soon got his start at El Mirage with a modified roadster originally called "Goat," before eventually moving on to oval track racing.
Business Dealings
After a couple of moves, Blair's settled into its present location on Foothill Blvd., Pasadena, in 1957, coinciding with the boom in all things hot rodding. According to the current owner Phil Lukens, the shop kept plenty busy. "We were doing nothing but straight axles for years. When I became chassis shop foreman, I had five guys working for me and we probably had 12-14 people working there," he said. "There was a driveshaft department, machine shop, dyno shop, muffler shop and the chassis shop. We put a lot of work out of those shops."
Going Strong
In the 1960s, Blair's was the racers' go-to shop, selling plugs, oil, gaskets, race gas, nitro methane and alcohol—and it still does. The team was also building race cars and continued to do so throughout the '60s and '70s.
Blair sold the speed shop to Lukens in 1974, then opened Blair's High Performance in Glendora, where he specialized in building sprint car engines. Lukens, meanwhile, has continued to operate Blair's, making it the oldest continuously operated speed shop in the world–and don't let anybody tell you otherwise.
Click here to read the full story in the digital version of THE SHOP's July issue.