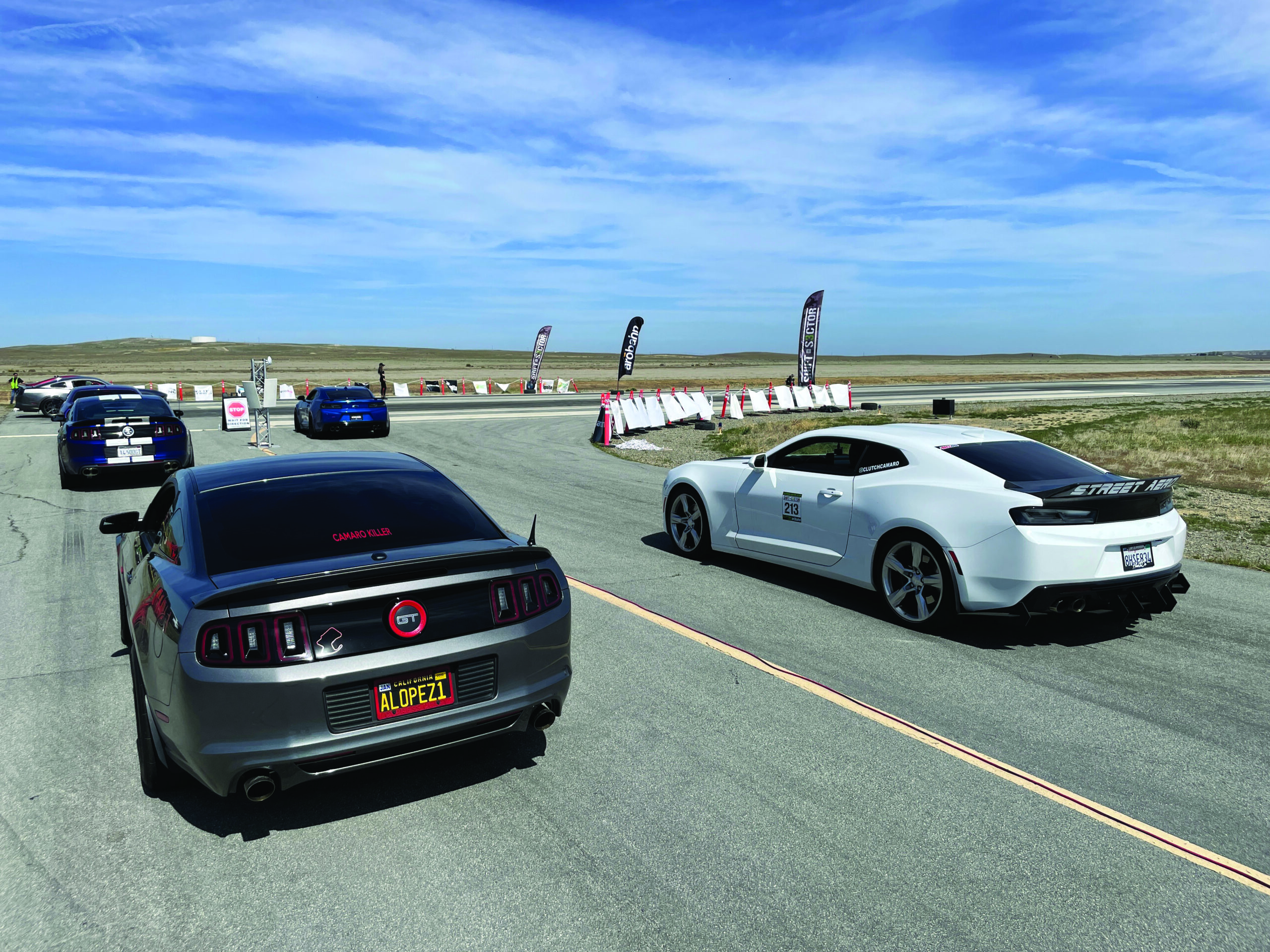 There's no denying that the cars that race Bonneville and El Mirage are among the fastest on Earth, and I can't deny that I love both the dry lakes and Bonneville. Both venues, however, have their drawbacks. El Mo gets windy and you get dust in places you've only ever seen with a mirror, while Bonneville can be blistering hot and icy cold—all in the same day—and mushy like an undercooked pudding.
That said, I go back time and again, and prefer both surfaces to asphalt.
Or so I thought.
That is, until I attended an Airstrip Attack at the Coalinga Municipal Airport, three hours north of Los Angeles on I-5. Airstrip Attacks are sanctioned by Shift-S3ctor.com, an event management company that hosts drag/roll racing, track days, car shows, corporate events, drift events and driving experiences.
Airstrip Attack was founded in 2011 by Shift-S3ctor owners Jason Huang and Ryan Fisher, who met street racing and shared a desire for a legal and safe racing venue. After a few Shift-S3ctor events at local racetracks, they realized it would take a longer stretch of asphalt to accomplish their high-speed goals—a half-mile race.
Airport runways proved an ideal venue and, soon after, Airstrip Attack was born.
Straight & Narrow
The inaugural Attack took place in February 2012 and was a private, invite-only event minus timing equipment and spectators—just heads-up, side-by-side racing. More than 80 racers and car enthusiasts showed up with everything from modified Ford GTs and R32 Skylines to high-horsepower Corvettes and Porsches.
Two years later, Shift-S3ctor partnered with Ryan Randels, owner of Colorado-based Revvolution.com, to build on its vision and put Airstrip Attack on a national stage.
Click here to read the rest of the article in the June issue of THE SHOP magazine.