Features
From Grandma's Garage to Full-Fledged Shop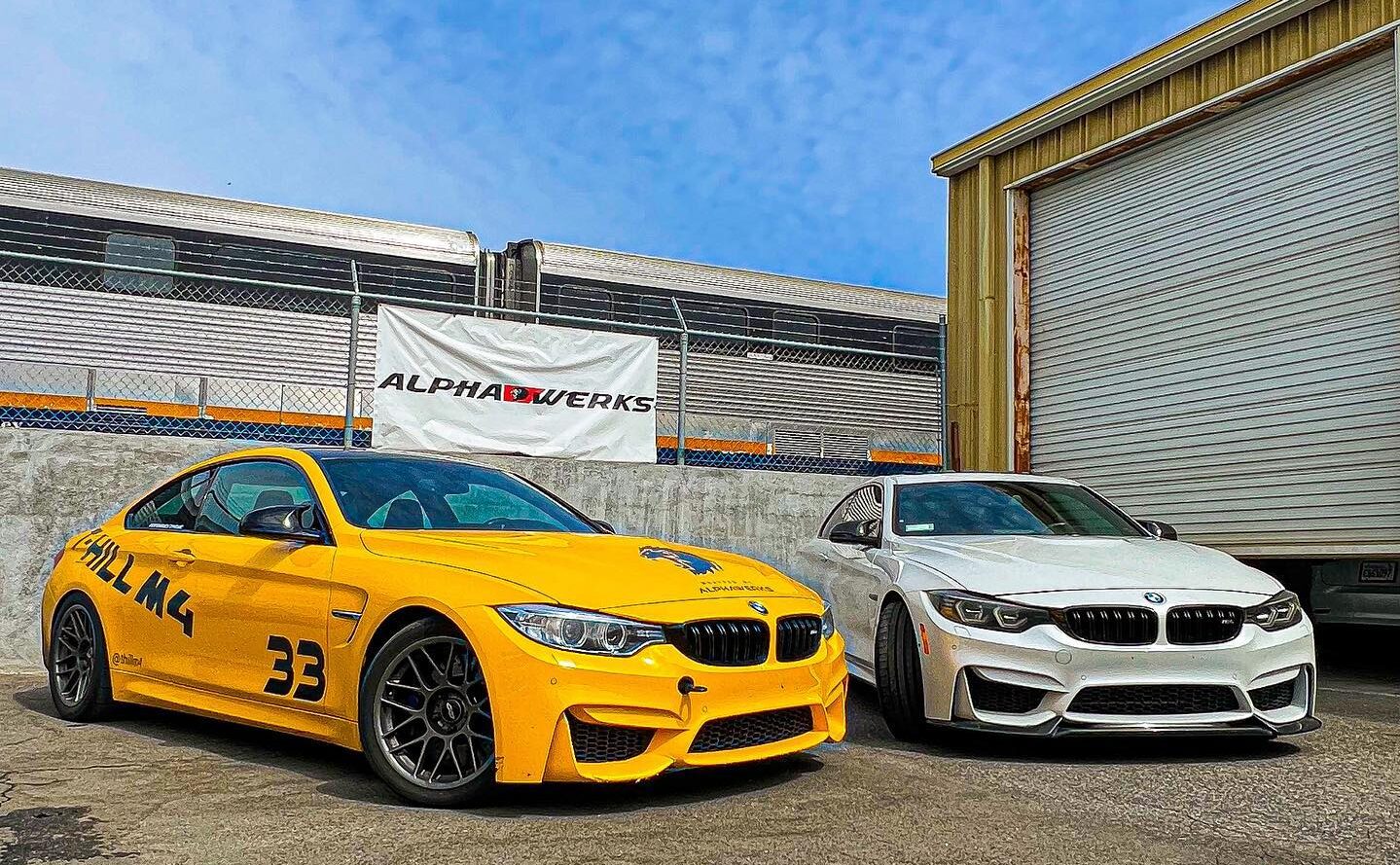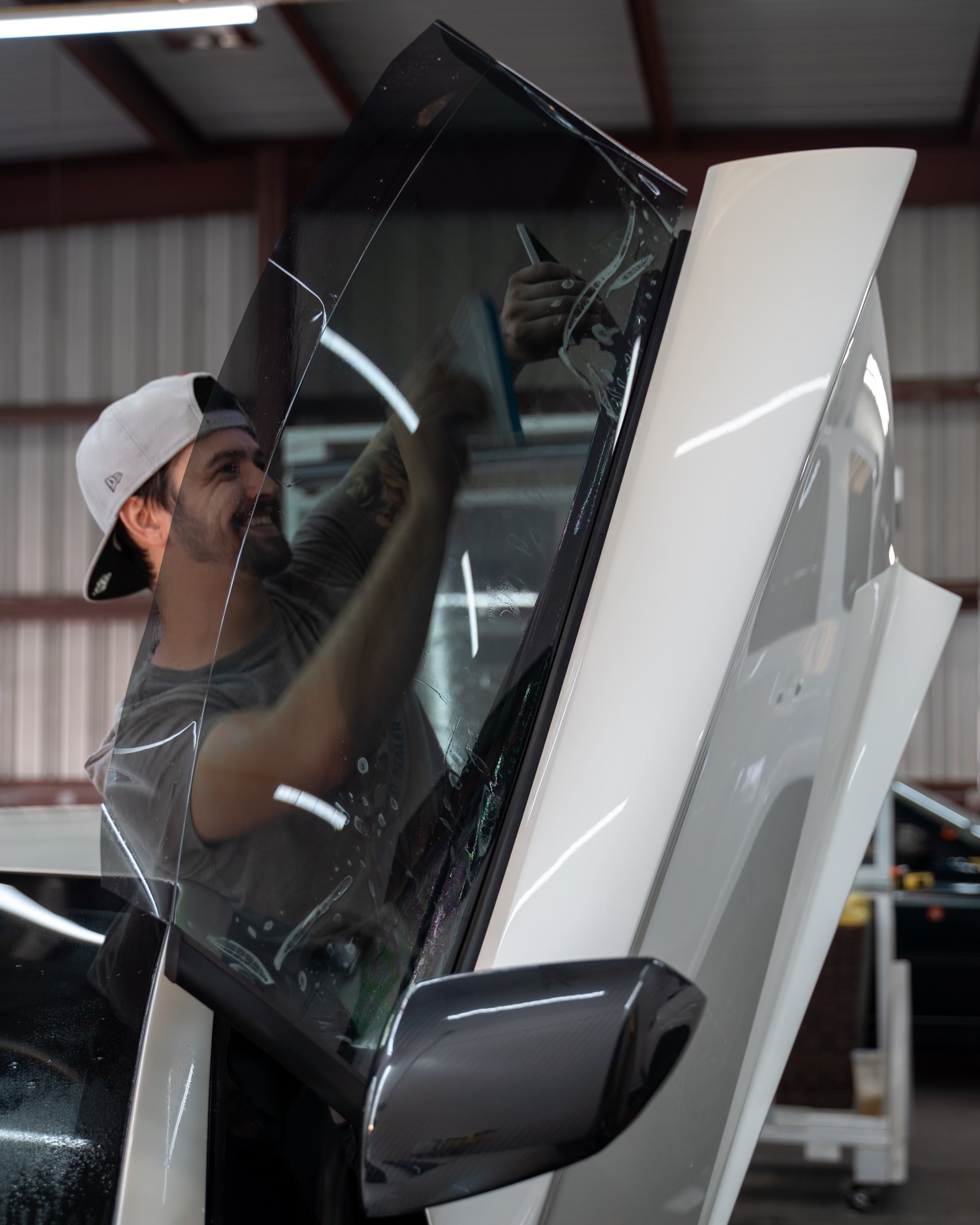 Dave Thornhill founded DW Vinylwerks in 2017 when he was forced to leave his job as a PE teacher to care for his ailing mother. He had already been vinyl wrapping bits and pieces on his own cars for about three years, but needed a way to support himself during a difficult family time.
Eight years later, Thornhill owns and operates Alphawerks, the successor to DW Vinylwerks, in Santa Clara, California. With five employees and dozens of cars moving through the shop each month, Dave represents the results that come from persistence, creative problem solving and an unrelenting entrepreneurial attitude that other shop owners can bring to growth efforts in their new operations.
The journey from bottom-dollar color change wraps for his friends, to becoming a highly rated consumer-facing vinyl, PPF, tint and ceramic coating shop was not without its many challenges. THE SHOP contributor Arun Coumar sat down with Dave to discuss some of the lessons learned in the early days of starting your own restyling shop from the ground up.
Q: What inspired you to get into wrapping cars in the first place?
Dave Thornhill (DT): I've always loved modifying my cars, but in those early days I never had the money to pay someone else to do it for me. On my first Mustang, I wrapped a part of the trunk to match my aftermarket tail lights, and it opened up the world of using vinyl for cosmetic modifications on my cars.
Q: Was there something that triggered you to actually start a business?
DT: I wanted to legitimize Alphawerks as a real brand. I saw the potential in myself as I stacked up happy customers and decided to go for it.
Q: What were your start-up costs?
DT: I paid my grandma $100 per month to use the electricity in her garage, about $150 total in the more basic vinyl wrap tools I could find, and my dad's toolset that he gave me to help disassemble cars.
Q: At what point did you really feel secure? I can imagine it was touch-and-go financially starting a new business, but was there a point where you felt like the business became more solid?
DT: It wasn't long before I was able to replicate my income from prior jobs. I knew that as long as I could book one roof wrap or chrome delete job a day, I was solid.
Q: What was one of the hardest lessons you had to learn?
DT: Going above and beyond to make up for warranty work. I dealt with many unhappy customers as I worked to improve my wrapping skills, and definitely had to go the extra mile to take care of customers in situations where my work wasn't good enough initially. I learned the benefit of practicing gratitude – every time that a customer gave me the opportunity to make it right by making the trip back to the garage for warranty work, I made it worth their time.
Q: What can a new business owner do to protect themselves from similar challenges?
DT: Set expectations up front. Sometimes vinyl wrap, window tint, and paint protection film installations aren't perfect. We get rushed, even when we do our best not to. And even when following the process to the letter, some installations fail. Make sure customers are aware of that possibility, but still make it worth their while if they do have to come back.
Q: When did you decide it was time to move into your first shop?
DT: The day I realized I had five Teslas in front of my grandma's house, it was time to upsize my location.
Q: And how have things progressed since then?
DT: Many highs and many lows. Failed partnership, credit card debt and COVID, but also the rollercoaster of a full shop one week, followed by an empty shop the next week. As overhead continued to grow, the pressure came on to keep marketing to keep the shop full. Fortunately, we have amazing customers who have really supported us with referrals, reviews and returning for more work.
Q: How is the business doing today? What is your day-to-day role?
DT: Business is booming. Our social media presence has blown up as of late, recently hitting over 120k followers on Tik Tok. That's helped push us up to 5 full-time employees and a steady stream of brand-new Teslas flowing through the shop. I especially love the moment when a customer who really cares about their car gets to pick it up from us. Their excitement and gratitude for our work really put the cherry on top of this work.
Q: Let's talk about your social media. You've blown up in the last few months. What did you do?
DT: It started with my personal Tik Tok, which I used just to showcase some of the cool little projects I'd do on customer cars. Wrapping the chrome trim on a wheel, doing a custom tint on a tail light, or installing seat covers. All really satisfying videos that absolutely blew up from the organic reach of Tik Tok. The video that really stuck in my head and helped my brain realize the power of the platform was a video wrapping an old license plate. It got over 10 million views on Tik Tok and brought thousands of followers to our Instagram. It brought in customers from around the country trying to buy from us or get our advice on services.
It was that experience that really taught me what I could do with social media. From there, I bought a GoPro, a tripod, and a head mount, and went to work creating Tik Toks of all our products. I point my camera at everything I'm doing, then spend time every day curating the raw footage, editing the content, and posting it.
Tik Tok has certainly become another time-consuming aspect of my day, but the extra marketing and "internet clout" have allowed us to raise our prices slightly, meaning we can invest in training for our team. That frees me up to handle the most technical aspects of each install, while the rest of the team can independently work on the bulk of the job.
This interview has been lightly edited for clarity.