Features
Ford Broncos: Bucking the Trends
There are reasons this new-gen SUV can't be tamed...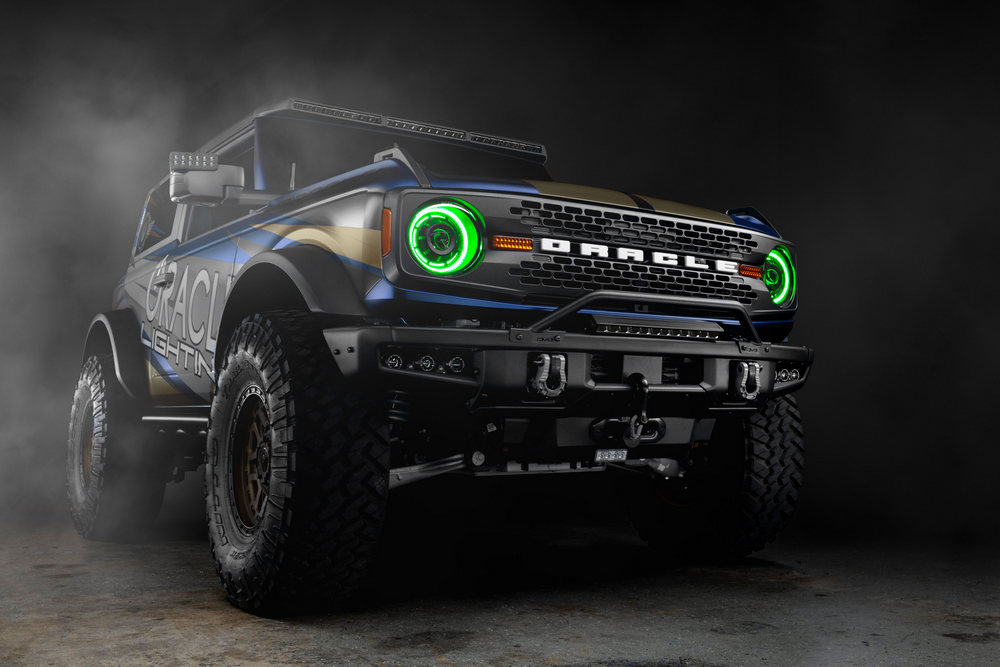 Introduced in 2021, the sixth-generation Ford Bronco has quickly become an aftermarket favorite. Like any prized stallion, it's equally at home dressed up and paraded through town or ridden hard on backcountry trails.
The accessories-friendly SUV can be lifted, customized and outfitted for any off-road adventure, from overlanding to crawling (rock or mall). Mix modern amenities with a classic feel, and it's no wonder why shops are seeing more and more new Broncos come through their bay doors.
With no signs of slowing, the time is right to saddle up and earn your share of the market. Suppliers are happy to help with opinions on the Bronco's appeal and staying power, and suggestions for stepping up sales.
MADE TO BE MODIFIED
The new-gen Ford Bronco seems to be an example of the right vehicle at the right time.
"People have been waiting for something new in the marketplace and Ford nailed it with the new Bronco," says Mike Stickney, vice president of sales for Westin Automotive Products. "Not only did they make it look great, but they made it easy to manufacture aftermarket products for, which opened up opportunities for all of us to customize the vehicles the way the customers want. In addition, Ford made the Bronco extremely off-road-capable, which has allowed manufacturers to build a wider array of products to support multiple customer needs."
Apparently, the more things change, the more they stay the same.
"I think the Ford Bronco crowd has been wanting this for a long time. Ford paid attention and built a platform that lends itself to adding custom and personal touches," says Klay Roche, product design engineer for HAVOC Offroad. "People have been customizing Broncos for quite some time—the early 1966-77 Broncos have a huge following with all sorts of aftermarket support, and new Bronco customers seem to be heading in the same direction."
Retro-inspired modern off-road vehicles are a strong trend, notes Randy Wimenta, marketing activation manager for KC HiLiTES.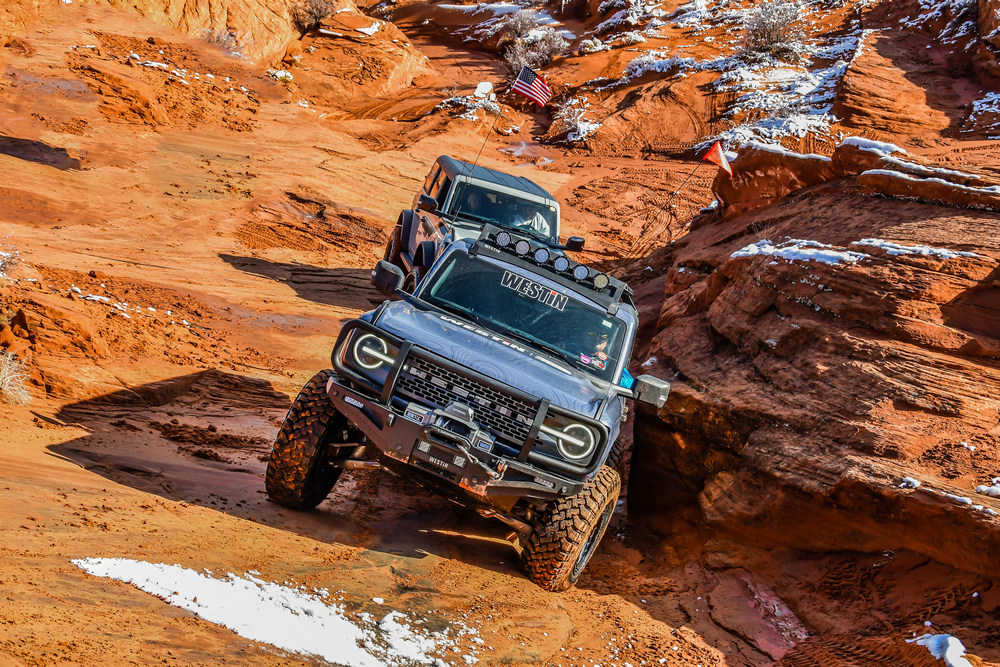 "There was a waitlist for the new Ford Bronco when it first came out and now they're on the streets. Many new Ford Bronco owners want to work with shops to personalize their prized off-road beauties."
So, what are some new-gen modification highlights?
"The rear quarter panels are easily replaceable, the fender flares are really easy to replace, the bumpers are also very simple to remove and replace, and the wheel wells are large and lend themselves to oversized tires with small amounts of lift," Roche notes.
In other words, it's a toy for grownups.
"The Bronco is essentially a glorified Lego kit," says Danny and Chris Wehunt, owners of D&C Designs. "Owners can do whatever they want with them, turning a standard production vehicle into something that's an expression of themselves, whether for utility purposes or simply because they think it looks cool."
All it takes is a quick look around a local show or trailhead to recognize that the new Bronco is accessory-friendly.
"Ford designed them with the enthusiast in mind," says Dan Tourino, VP of Carli Suspension. "Being as capable a platform as it is from the factory, it's no surprise people and manufacturers are excited to see just how much performance they can squeeze out of it."
And aftermarket products seem to fit it with ease, adds Justin Hartenstein, director of development for ORACLE Lighting.
"Ford really thought about the end-user when designing the vehicle," he agrees. "With the simplicity of replacing parts, even to running wires to the factory auxiliary switches for aftermarket light bars, they designed this vehicle with the intent of modifying and creating simplicity for the customer, in what was a genius move."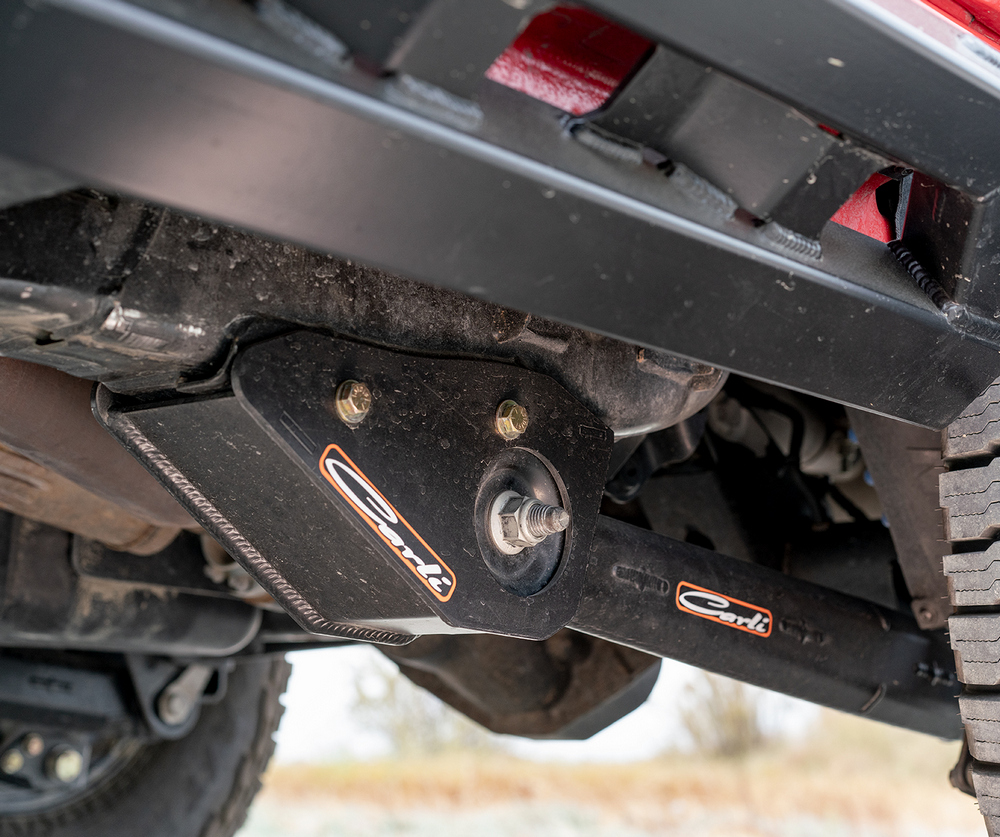 THE ROAD & THE TRAIL
Did the Bronco offer any surprises when it was first reintroduced?
"It's on-road prowess," says Tourino. "The Bronco marketing pointed the various models to the rocks and the desert. We anticipated the off-road capability would come at the cost of on-road stability and handling. Much to our surprise, the on-road manners are civil, and the Bronco holds a lane as well as an F-150 while running circles around it off-highway."
Roche has a similar impression.
"The Bronco drives really well, and if lifted correctly will maintain that ride quality," he says.
Stickney notes the SUV is equally at home on pavement or dirt.
"We do a lot of off roading in the desert—sand dunes, trails and rock crawling—and the new Bronco has surprised us at every turn and obstacle as to how capable it is."
The 4×4 also blends the best of both worlds when it comes to styling and appearance.
"The Bronco surprised us by so accurately keeping the 'classic' Bronco look, while incorporating modern day technologies and comforts that let you take a comfortable daily driver and still go explore and wheel where others can't," say the Wehunts.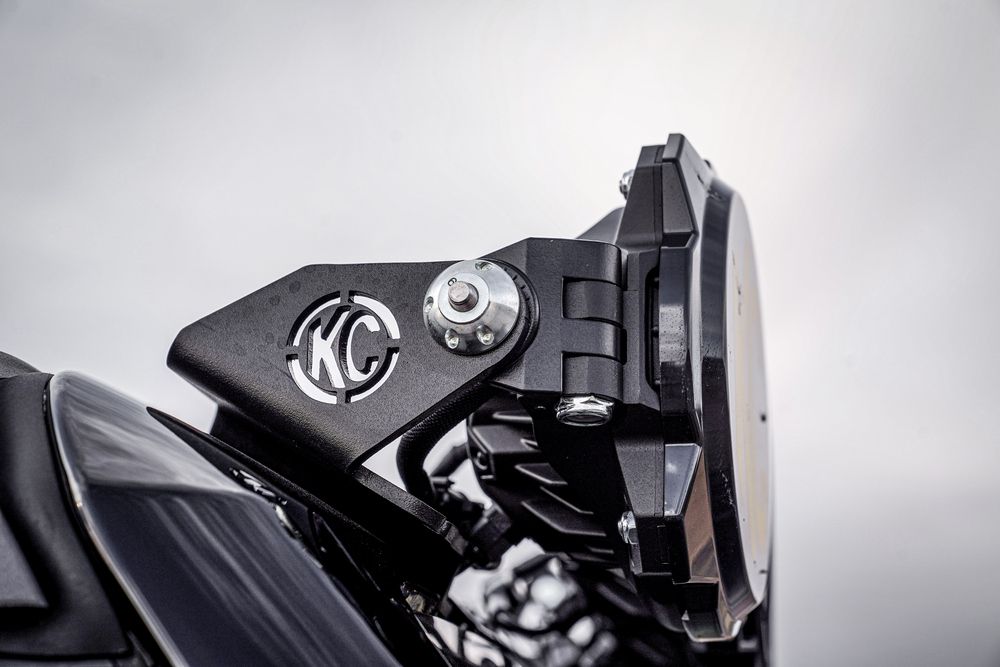 Ford's marketing of the Bronco's on-trail advantages has encouraged customers to modify their vehicles, says Hartenstein.
"A big reason the new-gen Ford Bronco has been such a success for new accessories is really thanks in part to Ford showcasing it as the ultimate off-road vehicle," he says. "The community views it as a superior overland vehicle, which, in turn, has allowed aftermarket companies like ORACLE to create products that are specifically designed for the end users' needs."
Updated technology also helps with accessorization, Wimenta notes.
"If the new Ford Bronco owner has a Ford Upfitter Switch System, the installation will be a lot easier for shops."
SALES AT A GALLOP
Shops looking to increase sales of Bronco-related products don't have to go far to find something of interest to drivers.
"For every available factory modification, the aftermarket has its rebuttal," says Carli's Tourino.
Solutions can appeal to all types of drivers.
"Advertise the Bronco as a blank canvas to become an extension of the owner's personality and lifestyle," recommend the Wehunts from D&C.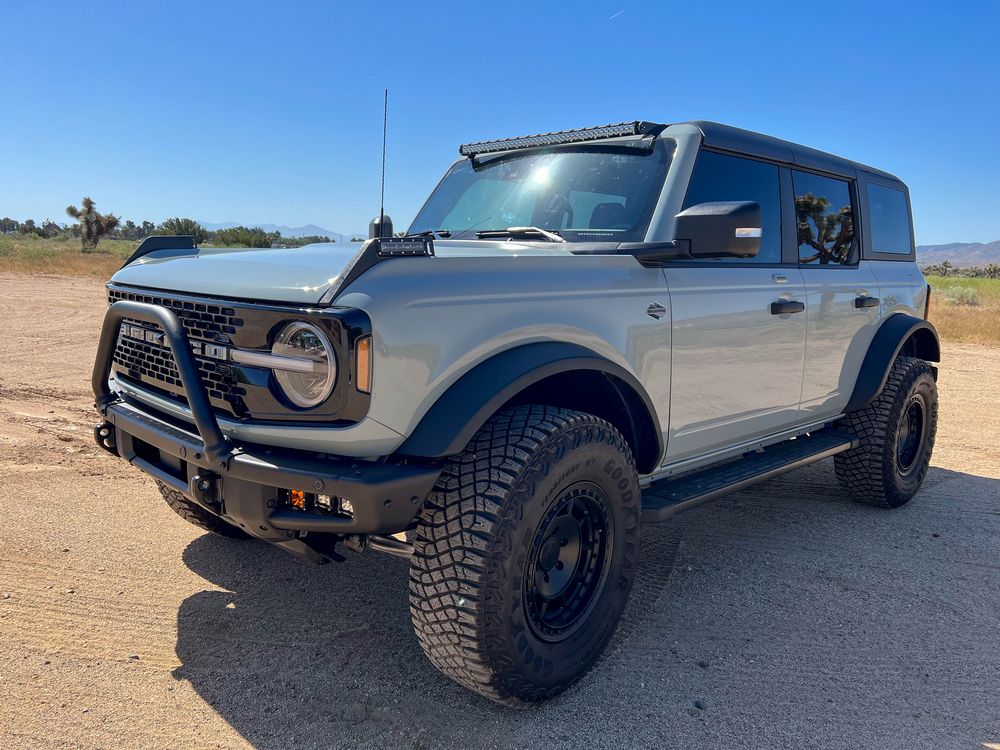 Carrying a wide variety of products is going to spark ideas for personalization, agrees Hartenstein.
"Many new Bronco owners may be new to the accessories marketplace as well, so shops have a great opportunity to highlight that they have many offerings for Bronco customers and showcase all available products. Bronco users are ready to modify—we just need to put the parts in front of them."
In fact, you may want to put your shop in front of them as well by joining in on their next adventure.
"Be an enthusiast—get into your local club and go wheeling," advises Roche from HAVOC. "If you have wheeled, broken and then fixed issues, you will understand your customers' needs. This goes hand in hand with sales and builds."
When it comes to sales, Roche identifies an important starting point.
"In reference to builds the first question I ask is, 'What size tire do you want to run?' Everything revolves around this question and gives you a good idea on what your customer wants out of their vehicle," he says.
Because these vehicles are often put to the test, it's important that shops partner with suppliers they can count on, Stickney says.
"Stick to brands like Westin that support you day-in and day-out with top-quality products that fit and function the way customers expect," he suggests. "Brand and quality matter when it comes to aftermarket products."
Supplier support is crucial, Wimenta concludes.
"Get to know our product offerings. We have a lot of marketing content to educate your team on all of our new Ford Bronco products. In addition, if you have a new Ford Bronco as a display vehicle, we offer a program that will help you showcase your display Bronco with KC Lights."