Features
Five Ways to Lower the Cost of Insurance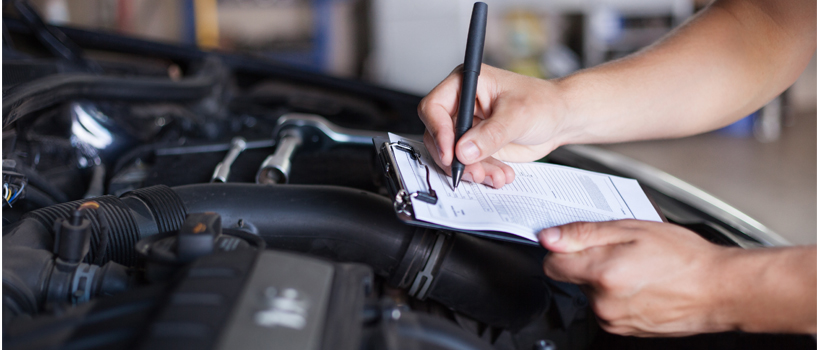 As the founder and manager of SEMA's Installers Edge program, at Alliant Insurance we deal with a wide array of automotive shops with varying degrees of technical skills. From street rod builders to off-road shops, the one common theme is the potential risk associated with their work.
About This Sponsored Content
Alliant Insurance Services Inc. is the endorsed broker for SEMA and the program founder of Installers Edge, a national garage insurance program designed by and delivered on behalf of the automotive aftermarket industry. Visit seiainsurance.com for more information, or call Alliant at 800-390-9099 to get a quote.
There are at least five things every shop needs to know to lower their business insurance premiums, avoid a claim brought against their garage, and set up an effective and efficient defense should litigation be the only recourse:
1. The three greatest tools to lower risk and the cost of insurance are: documentation, documentation and documentation. Many industries follow a standard protocol of documentation. Whether you're renting a car and signing off on the inspection to ensure there is no physical damage to the vehicle or signing the back of the receipt at a dry cleaner, the expectation is to make the intentions and expectations for both parties very clear: the signatures and/or initials form a contract of agreement between two parties.
Yet time and time again we find that many shops operate using verbal agreements without formal written documentation, such as specifying the type of work performed, names of the parts suppliers, names and details of any contracted work (machining, powder coating, etc.), and so forth. Proper invoicing of the work performed and any change orders should be formally documented, which will support effective communication between you and your customer, thus decreasing the potential for misunderstandings that could cause a claim. Moreover, setting up documentation procedures will help make your shop a candidate for lower premiums.
2.  Documenting the type of work is critical, but equally, if not more, important is not just what was done, but also by whom within the organization. Any formal test or quality assurance procedure that the shop follows to document that work was done to a specified standard needs to be evident.
In addition to complying with torque requirements on certain repairs/fasteners, for instance, documenting that the ratios were done as specified by confirmation with the technician's initials on the build sheet is key. Take that one step further and have bolts striped or marked after they are torqued, which will support proper documentation that the completed work was performed, and any allegation of a wrongful installation due to tampering directly by the customer or another repair shop that may have seen the car after you can be more easily refuted.
3. Supply sources are a critical component. Parts purchased online can quickly bring a hobbyist to the realization that they do not have the skill set nor the tools to do the job properly. As a result, a shop has to decide whether used parts, or parts purchased online, will be allowed to be installed. The bigger picture, though, is which parts are allowed to be installed- from which suppliers-and what, if any, training goes into doing it properly. Developing a company policy addressing supply sources is critically important, as an effective response to a claim can be made by identifying any potential causation of negligence.
In most cases, if parts are critical in nature-which includes any part that can suddenly overturn or upset a vehicle or life-saving devices-a certificate of insurance should be kept on file from the supplier. This way you have proper documentation on where they were purchased from and whether they carry product liability coverage should the product fail after a build.
Special caution should be taken when purchasing parts directly from foreign sources since they are unlikely to have proper documentation.
4. In most cases, subcontractors are in the background of a build. Whether it be machining, powder coating or upholstery, the work performed in most cases is being done by a third party independent of the shop. Their work may or may not be transparent to the customer, increasing the issue of negligence.
Should work be contracted out, the best way to mitigate the risk associated with outsourced work is to handle it one of two ways: Have the customer work directly with the subcontractor, or build a relationship with a dedicated subcontractor and ask for the shop owner to provide a certificate of insurance.
If work is critical in nature then Additional Insured status can be required. There are many degrees of subcontracting; auto detailing may seem low in risk, whereas roll cage fabrication is higher. Knowing who your partners are and whether they are properly insured is the end goal and something all insurers are looking for when accepting and pricing any garage operation.
5. Customer concerns happen on a daily basis and it's the negative ones that can truly weigh a company down. Whether it's a problem build that just seems to not go very well or a negative review on Yelp, how a company cares for these situations is vitally important to the outcome.
Each and every call with the customer should be documented and attached to the original build sheet and a formal reply should be made with written documentation. The intent is to capture as much information as possible so no facts are lost in the process. In the end, should all signs point toward wrongful installation or product failure, the ease of opening and effectively managing the claim will be supported by such proper documentation, which lowers claims costs.
There is a lot of information in this list, but the overarching message starts and stops with documentation. Any shop that embraces this and applies the effort will be more attractive to any insurance provider, which will support the case for lower premiums at renewal.