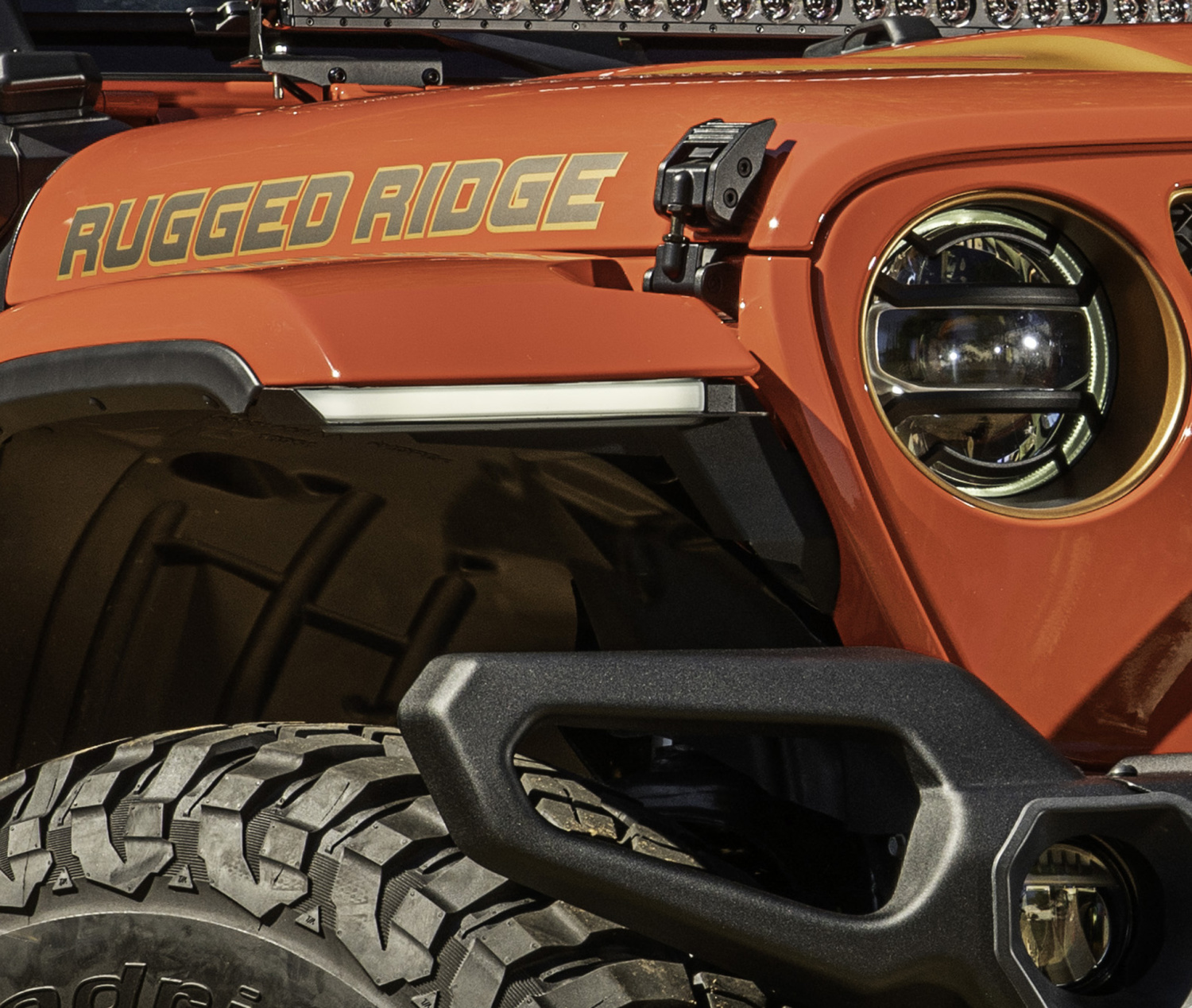 Modifying JL flares for off-road is easy and the look of the Rugged Ridge Fender Chop Brackets is nothing short of heroic.
By removing the bulky factory fender light assembly, you'll have greater clearance for oversized tires with nothing to get between you and that next obstacle. Sturdy steel chop brackets install easily and lend support for the front of the factory fender flare, adding a fearlessly aggressive new look.
And because Jeeps don't live solely off-road, radical dual-output DRL tubes provide a cool white running light by day that turns a vivid amber with your vehicles' turn signals. Chop Brackets come in pairs for Rubicon models, and feature a matte black powder coat finish that blends seamlessly with the factory flare finish.