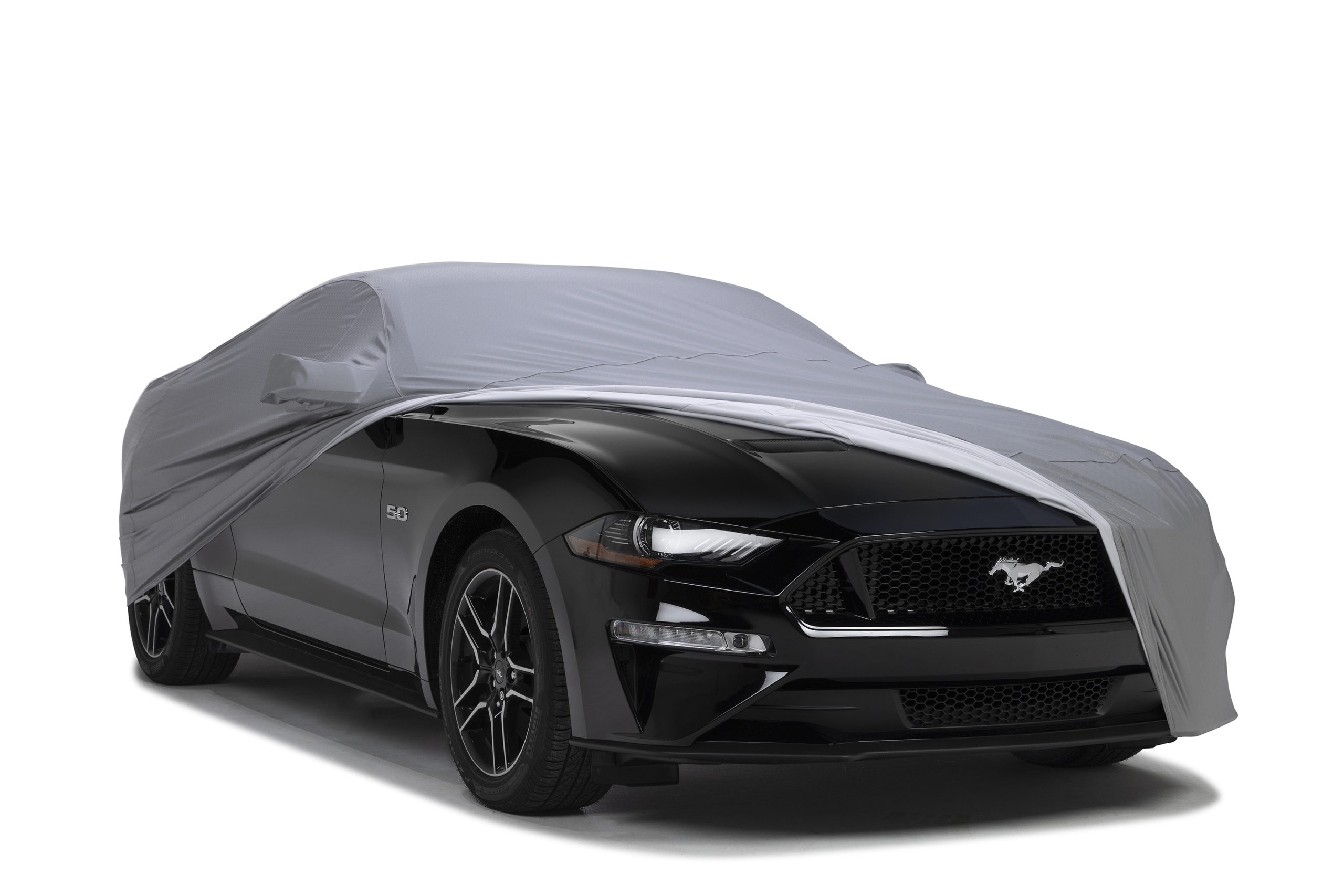 The new Carbon Stretch custom vehicle cover from Covercraft brings the best of both worlds together, giving you a closely fitted cover to protect against dust in the garage and the elements in the driveway.
Carbon Stretch stands up strong to the sun and protects the vehicle from damaging UV rays while remaining fade resistant. This cover will shed off the rain and continue to breathe, keeping the vehicle dry underneath. Bird droppings, dust and leaves are no problem. A true outdoor cover. When it comes to indoor storage, a soft inner lining and superior dust protection are necessities. Carbon Stretch checks those boxes and more. The cover stretches to provide a beautiful appearance that shows off the contours of the vehicle.
Carbon Stretch. Available early 2021.