Features
Feast or Famine: How Tourist Season Impacts This Moab Shop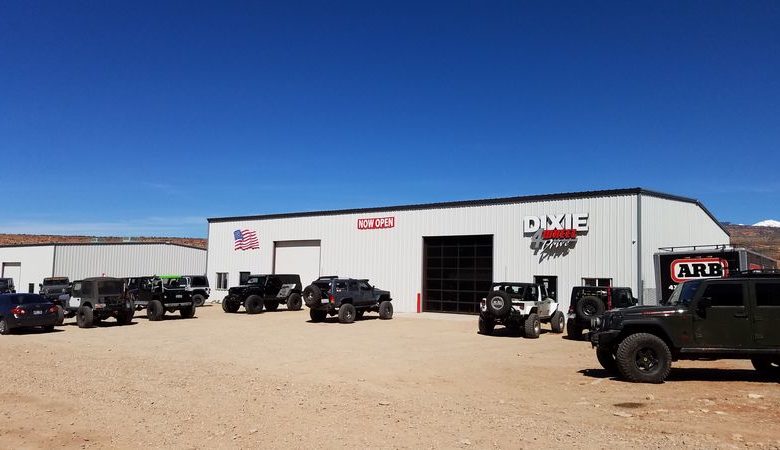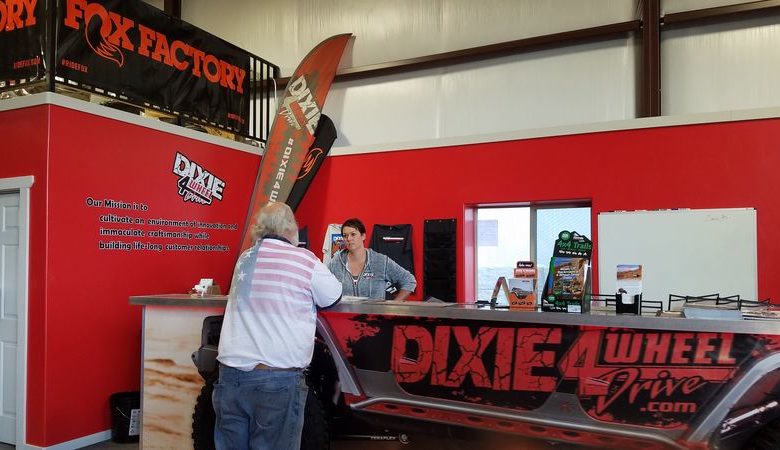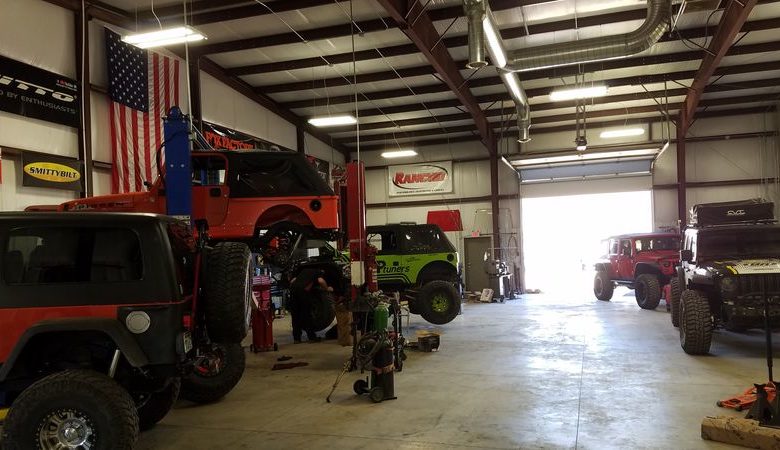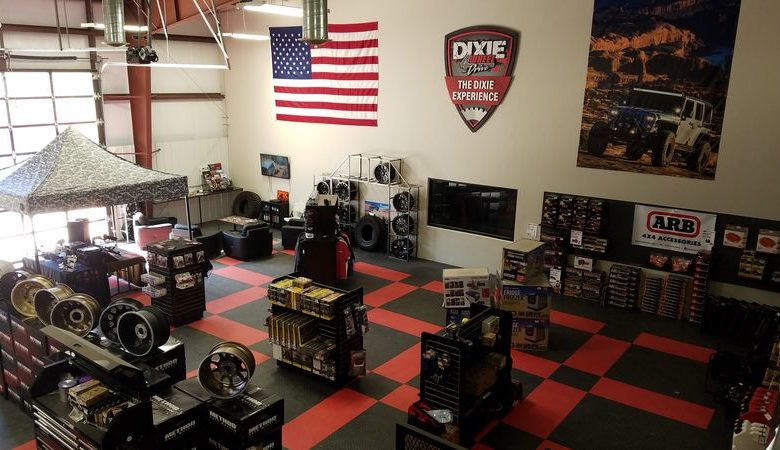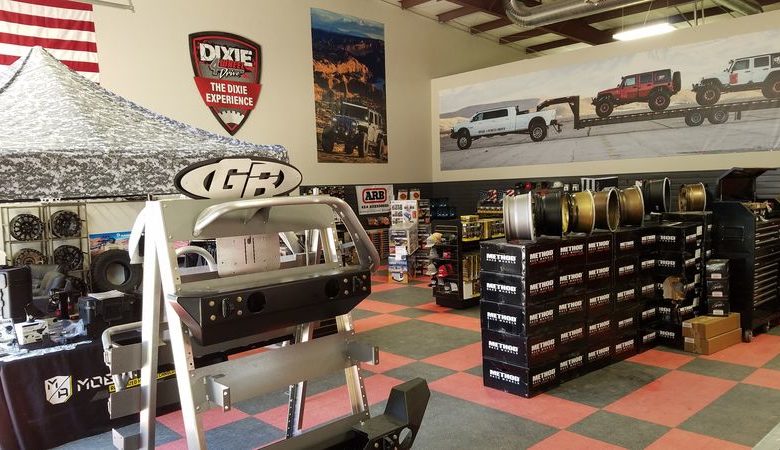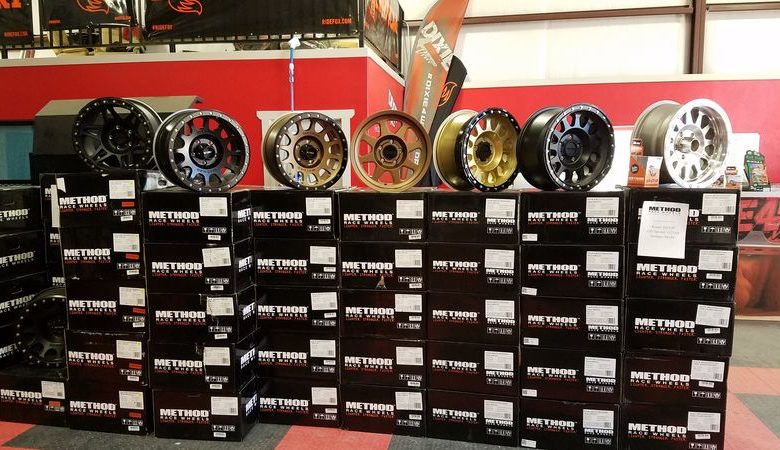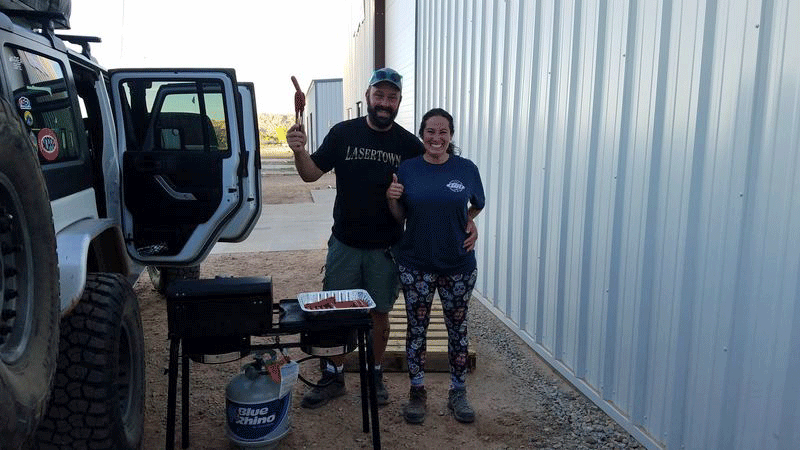 *See video below
Easter Jeep Safari is largely known as the Super Bowl of off-roading, but for the folks at the Dixie 4 Wheel Drive in Moab, Utah, the nine-day event is not a game. It's more like two weeks of total chaos-and great business.
"It gets a little nuts," said Tara Thompson, general manager of the shop business owned by her family. "During that two-week period, we wrote up something like 200 work orders of vehicles coming through the Moab shop."
The Trail to Business
The rigid Moab trails are crawling with upward of 3,000 entrants during Easter Jeep Safari, which completed its 53rd year in April. The desert rock and sand effortlessly gobble up pieces and parts of vehicles; the task for area off-road shops is to stock the right products and complete jobs quickly to get customers back on the trail.
"What's tough about that is that people have traveled long distances to come here and this is their trip that they've been planning for some time. It's like a bucket list item," Thompson said. "Then on the first day, they get out there and they break. That's frustrating for them but it's also hard for the shop because you're taking on a lot more emotion from that customer than you would normally if they were just in for service or something else."
In addition to playing trailside psychologist, Thompson said stocking up, staffing up and preparing for the crush of business is critical to successfully handling events like Jeep Safari.
"In Moab we typically operate with a two- to three-man crew because it's very seasonal and hard to keep more than that year-round," Thompson said. "But then during Jeep Safari week we bring all of our technicians from our St. George store up to work so we can pull qualified already trained guys that are already used to working on that stuff."
The influx of business is challenging to the Dixie 4 Wheel Drive staff, but the physical carnage the vehicles experience is fairly predictable, Thompson added. That makes it easier to stock parts in advance and keep suppliers informed of the need for faster than usual deliveries.
"Your common stuff is going to be in your axles and your driveline," she said. "You'll see a little bit of track bar brackets ripping off. You'll get a few really random items like you'll have control arms rip off the frame or have an axle snapping off, but that stuff is pretty easy to stock because they are normal upgrade items anyway and we know that from the get-go."
Crossing The Desert
Dixie 4 Wheel Drive opened its first store in 1994 near Dixie National Forest in St. George, Utah. Proof of the shop's impact in that community is found in the title of a nearby trail-Milt's Mile-named after Thompson's father and Dixie 4 Wheel Drive founder, Milt Thompson.
The St. George facility-demolished and reconstructed in 2017-still serves as the company's headquarters more than two decades later. The mainstay for off-roading enthusiasts in the rocky desert mountains 150 miles northeast of Las Vegas provides full builds, partial rebuilds and daily parts repairs.
When the Thompson family decided to open shop in Moab-360-miles northeast of St. George-they recognized they needed some help.
"We were in kind of a spot where we had a vision of being bigger but needed partners to give us the ability to grow," said Thompson, who runs Dixie 4 Wheel Drive with her brother Bryce Thompson and their parents, Milt and Sharlett Thompson.
Funding emerged from an unlikely source: Longtime customers and recent St. George retirees, Albert and Chris Wada.
"Albert is more of a gearhead and adrenaline junkie and he really got into the four-wheeling side," Thompson said. "He and my brother Bryce get along really well, and they saw our vision and decided to help finance it."
High Time
The Thompsons found a site on the south side of Moab-a town of 5,000 that swells by at least double during Easter Jeep Safari. The new 8,000-square-foot shop opened just in time for the 2018 Easter Jeep Safari.
"Moab is an interesting spot. They obviously have a small population, so you are really dealing with that tourist season to try to capture the market there," Thompson said. "But we are getting more builds there and it's people literally from around the country that are coming in."
Moab's worldwide fame draws long-distance visitors and the potential for long-term business for Dixie 4 Wheel Drive. The city's high seasons run from February through May and mid-August through November.
"The people that we can get here are out for the season and more of your traveled Jeepers, so they don't use their Jeep year-round, they just park it and use it to go play," Thompson explained. "So, if those people drop off and want to complete suspension re-done and repaint that sort of thing that's the kind of thing that'll keep us busy through the slow season."
Consumer Confidence
Even though both shops cater to 4x4s, the emotional difference between each customer base is rather dramatic.
"When people come into St. George it's like Christmas for them because they are getting something they've been waiting for. You have happy customers almost every time they're coming in the door," Thompson said. "Whereas in Moab, they are frustrated because they are broken down and they either have to drive home in that vehicle or they are trying to get back on the trails. They are there out of need versus out of want. It definitely changes the attitude and the dynamic of what brings them into the business."
Having gotten her four-wheel start riding in the back of her father's old Willys Jeep as a child, Thompson can relate to customers' desire to get back out on the trails.
"We're really spoiled with customers," she said. "Most of them are down to earth and generally good people, so it makes it a little easier when you're dealing with a certain caliber of people who are enjoying the outdoors and getting out for the same thing. They just want to enjoy their vacation."