Features
Express Detailing with 5 Products in 15 Minutes
Sponsored by Malco Products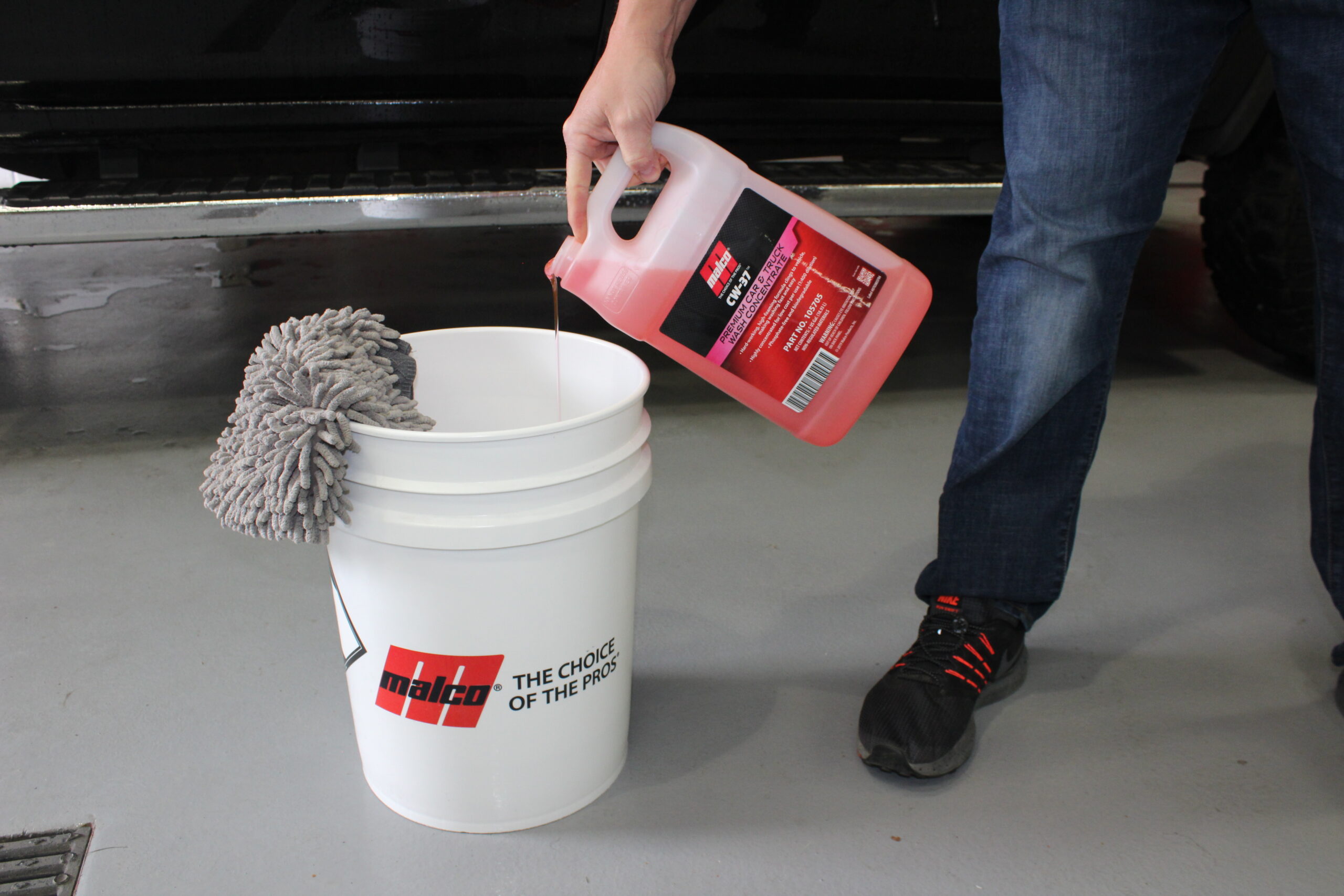 Everybody likes to drive a clean car, but few people have hours to spend completing an extensive detail. If you run a shop that provides bonus detailing service to customers, you need to make the cars look great, but turn them fast. Today, we will share our tips for completing an express detail with five products in about fifteen minutes.
Step 1.) Degrease the Engine Compartment
Start by using a good general-purpose degreaser to clean the engine bay. Malco Recommends Prizm Gold Citrus Degreaser diluted 1:1 with clean water. Degreasing removes soils, grease, oil, road film and other contaminants from the engine, allowing it to perform better. Spray the product from top to bottom in a cross pattern over the entire engine bay. Then let the product dwell for 2-3 minutes and rinse with clean water.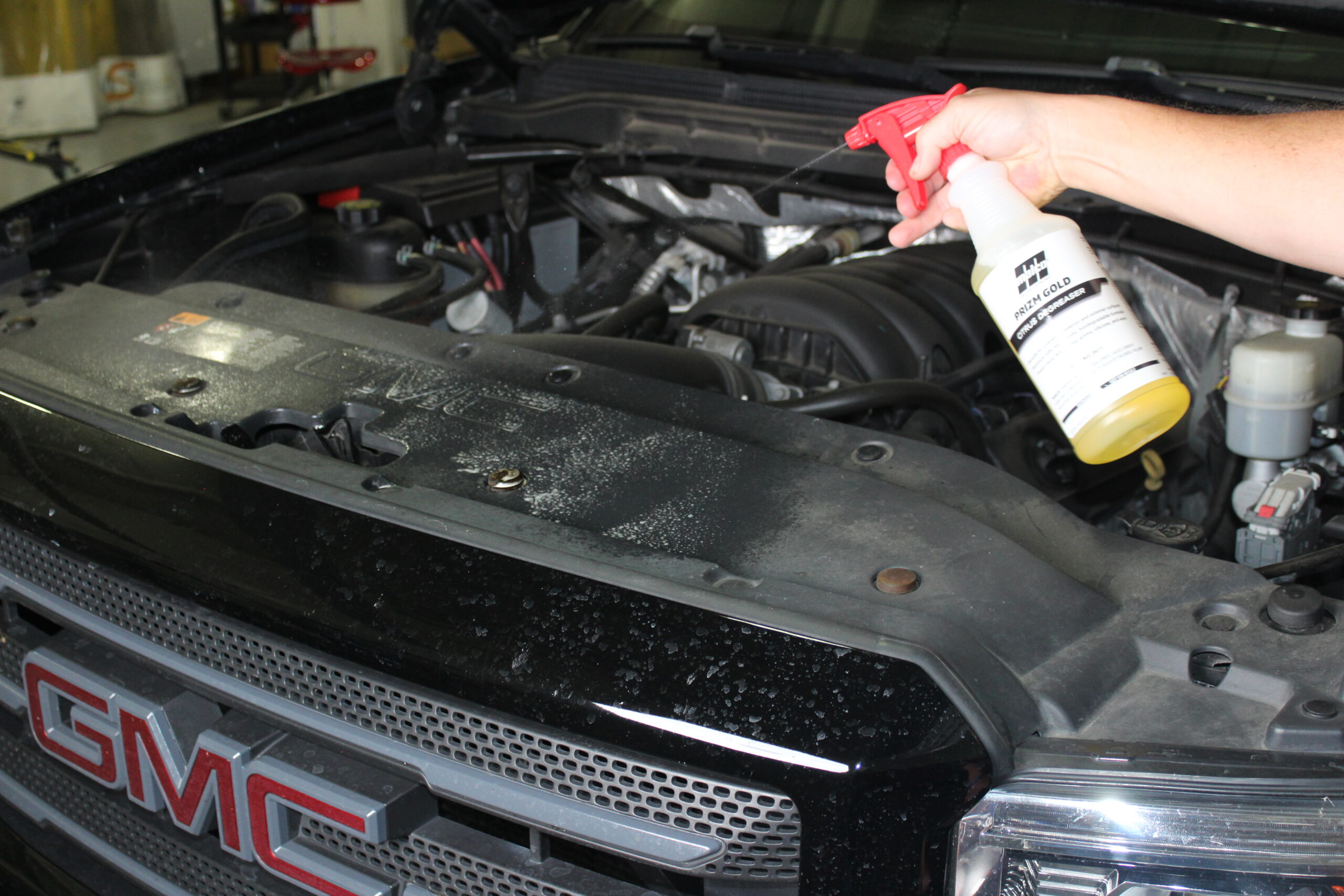 Step 2.) Clean the Tires and Wheels
Tire and wheel cleaners are strong products designed to remove dirt, road film and baked on brake dust. It is essential to choose the correct cleaner for the type of wheel, and you should never let the cleaner dry on the treated surface. Using a high-quality wheel and tire cleaner like Malco Complete, which is safe for virtually all types of wheels, spray the product on the wheels and let them dwell for 2-3 minutes and rinse with clean water. Agitation with a wheel brush may be necessary for wheels with heavy soils.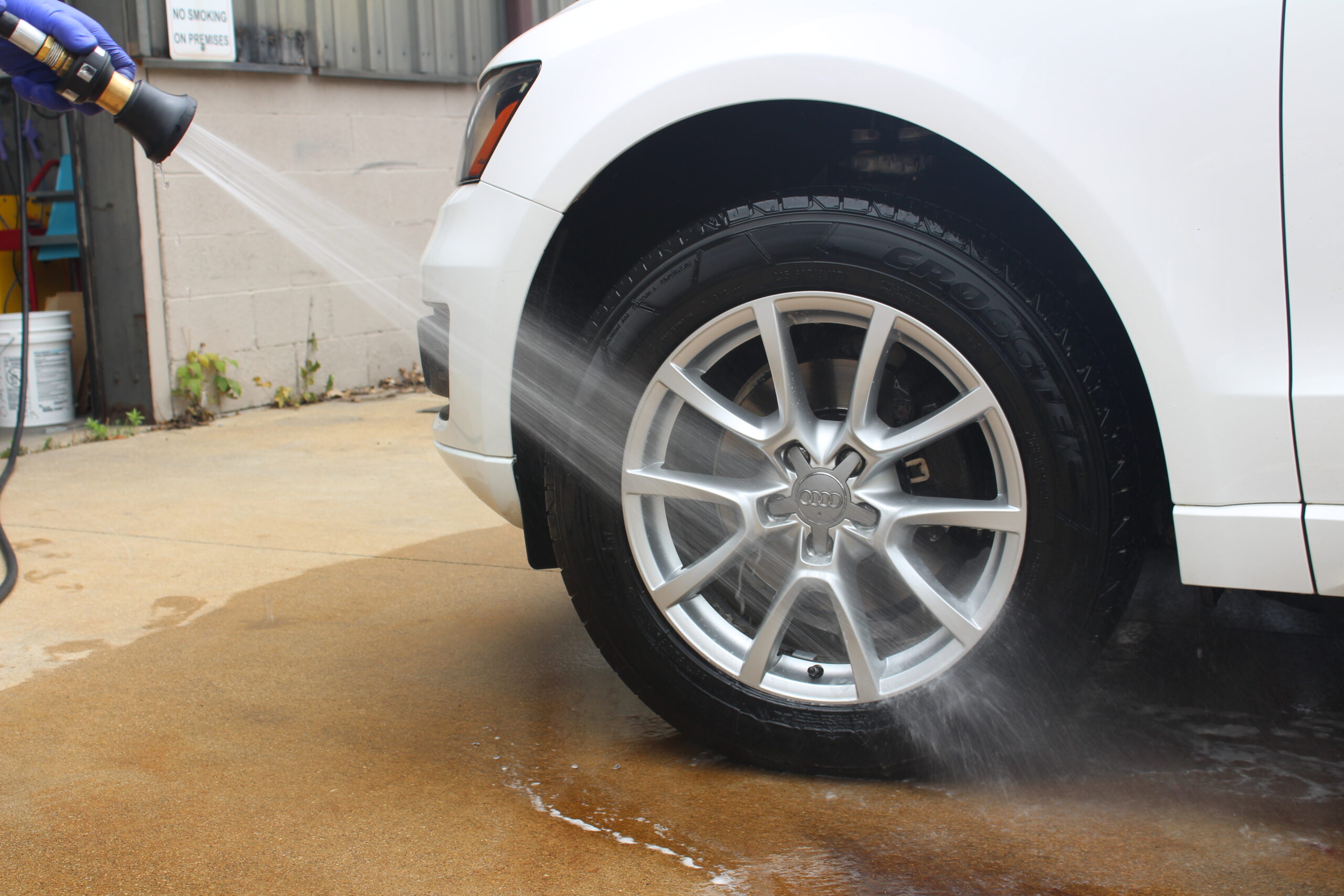 Step 3.) Wash the Car
Fill a five-gallon bucket with clean water and the proper dilution of a high-quality car wash. Malco recommends CW-37 or Prizm car wash. Spray the entire vehicle, including the wheels, with clean water to remove larger dirt and debris, provide lubrication for the soap, and help with foaming. Using a car wash mitt, start washing from the highest point of the vehicle, work in small, concentrated areas using tight overlapping passes, and rinse from the highest point down. Once washing is complete, give the entire car a final rinse with clean water.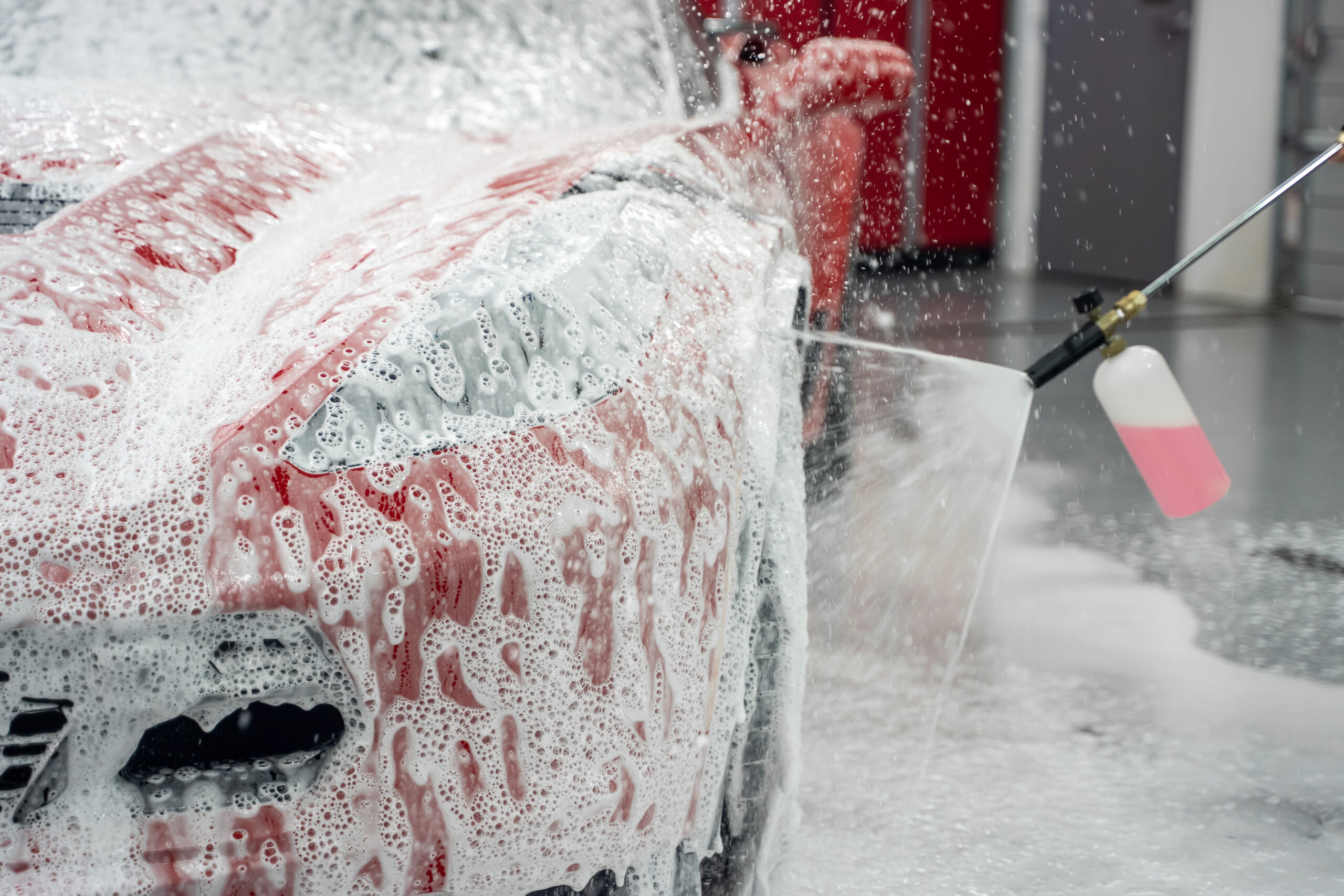 Step 4.) Protect the Paint
Thoroughly dry the vehicle using a water blade, chamois, compressed air or a combination of all three to make the process fast and efficient. Apply a quality wax or sealant to the vehicle to protect the paint from contaminants, UV exposure and minor abrasions. Waxes and sealants will offer different levels of durability. The longer a protectant lasts, the more prep time is needed before application. Malco recommends EPIC CR2 Hydro Protect Ceramic Spray for a quick, easy to apply option.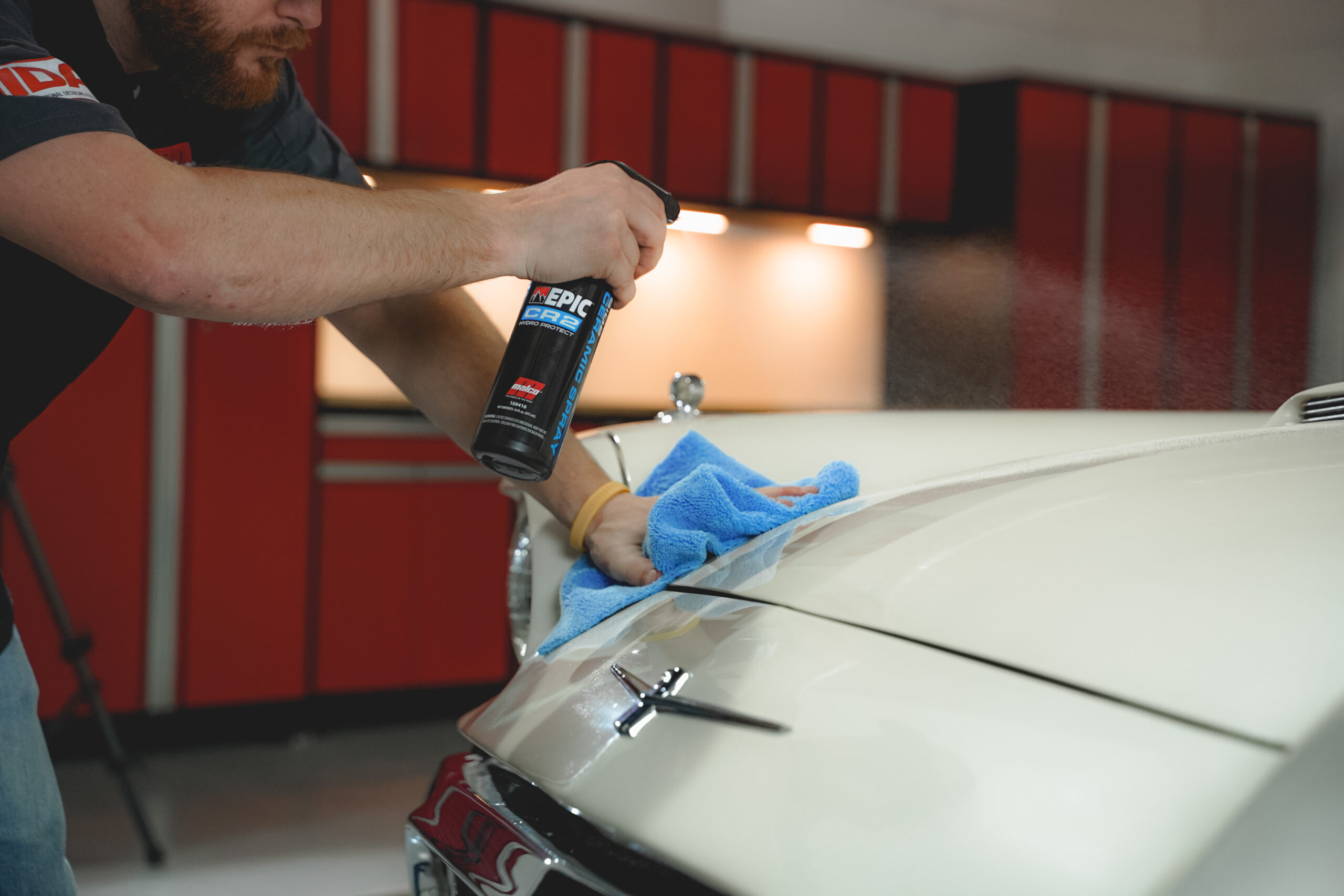 Step 5.) Clean the Windows
Give the car one final inspection and clean the windows with a quality non-hazing, streak-free glass cleaner to remove any remaining dirt, grime or road film. Malco recommends Foaming Glass Cleaner or Ammonia Free Foaming Glass Cleaner for a quick, easy to use option.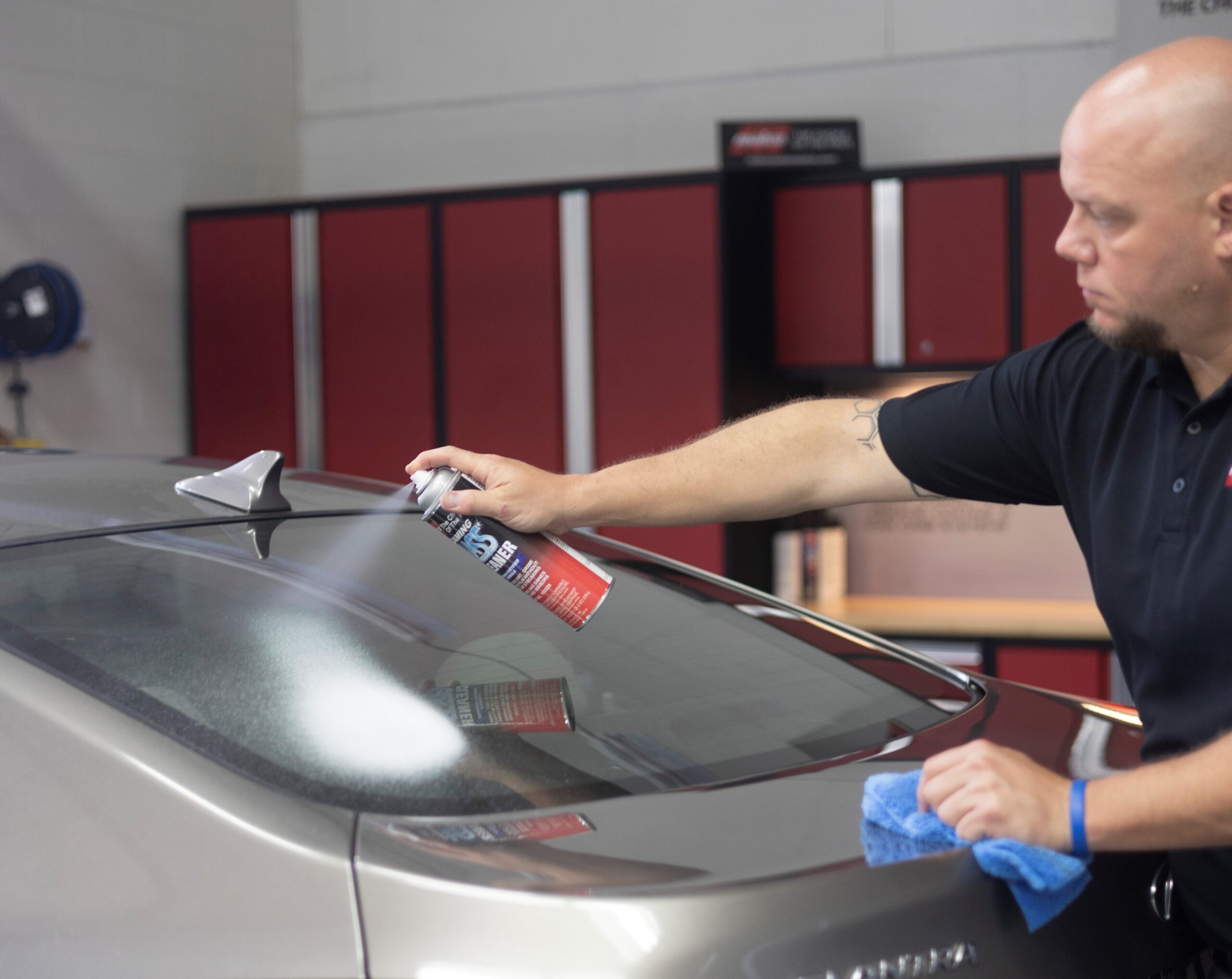 The vehicle is now ready to return to your customer in a cleaner condition than when you received it, and your team can move on to the next car.
About This Sponsored Content
Malco Products offers a complete line of consistent, high-quality professional automotive detailing products, accessories and shop service chemicals through a network of independent distributors in the United States, Canada and around the globe.